Pictures from Sunshine City
Today I took the girls to Sunshine City in Ikebukuro to go to Build a Bear as a surprise. They were surprised and excited, because I'd told them we weren't going to go to Build a Bear for a reeeeeeaaalllly long time. Anyway, while we were there, we went up to the Observatory on the 60th floor. Â The girls had fun looking out across Tokyo. It really was a spectacular view.
They also wanted their "looove picture" taken. (This is up for Valentine's Day.)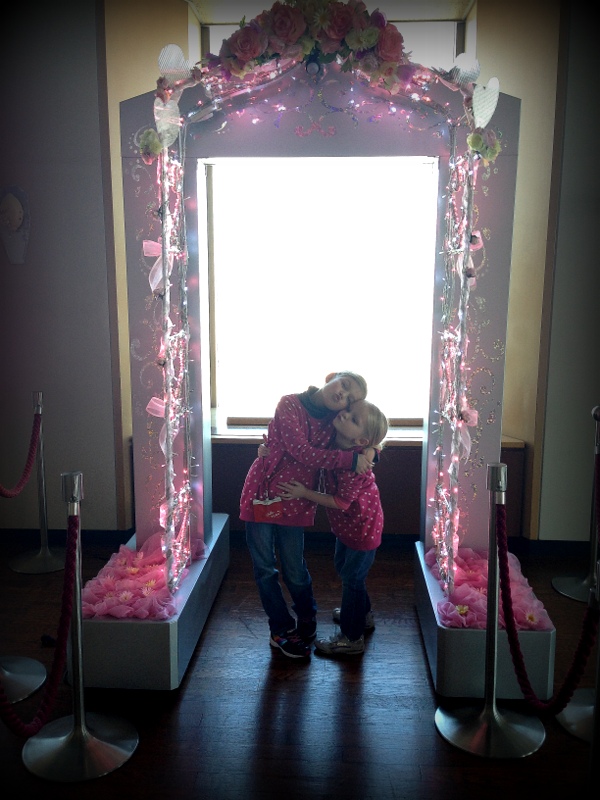 Then we somehow ended up at the aquarium. It wasn't planned, but, you know, these things sometimes happen.
Octopus goodness.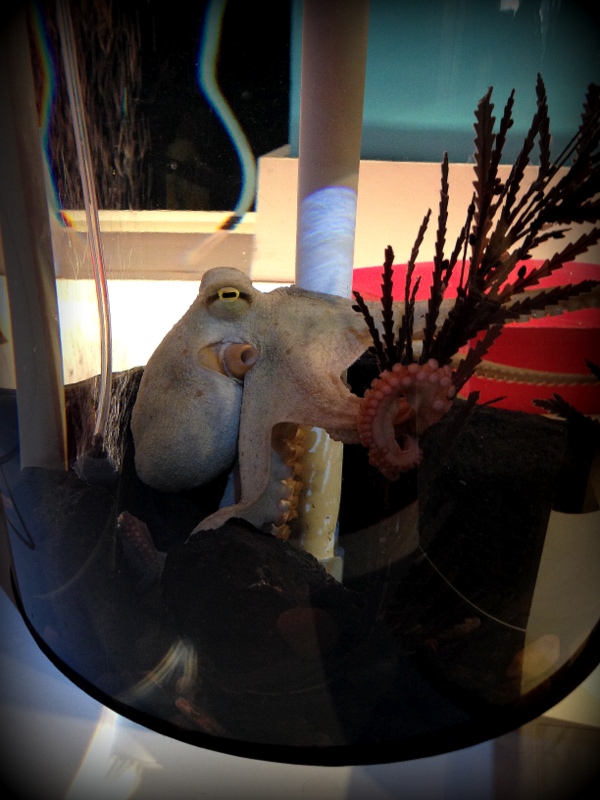 One of these things is not like the other.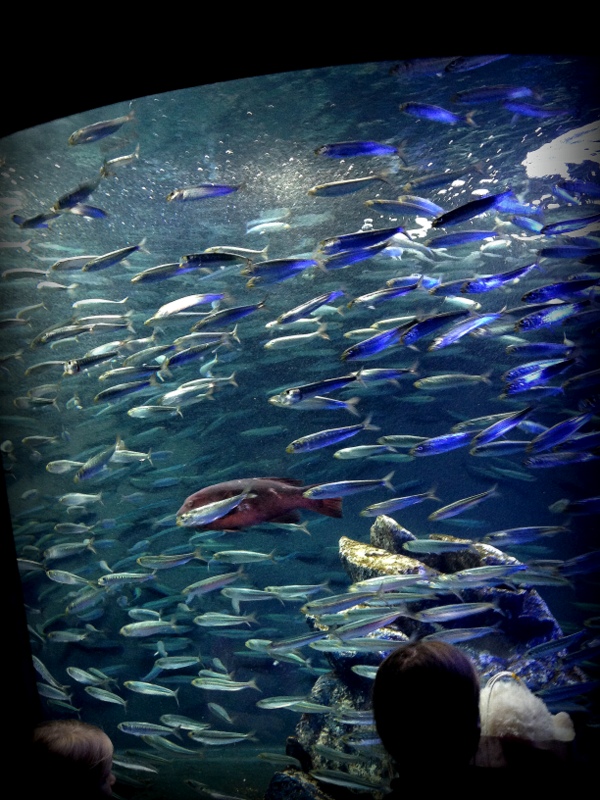 Leafy sea dragons.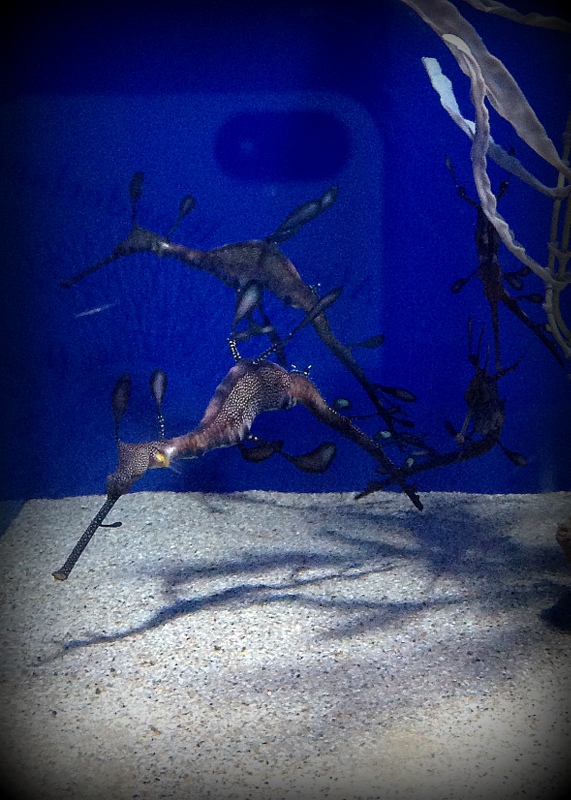 The girls are terrified of these spider crabs. I LOVE them. I mean, if I saw one with me in the ocean I'd be a little nervous, but in an aquarium with glass between us? We're good.
How can you not love this face?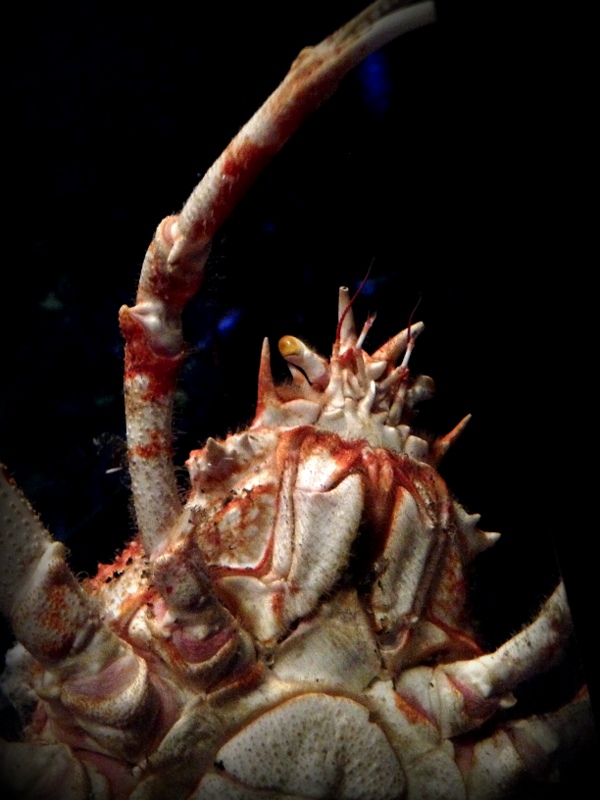 They're terrified of the crabs but run, shouting with happiness, toward the octopus. At least they are in some ways my daughters.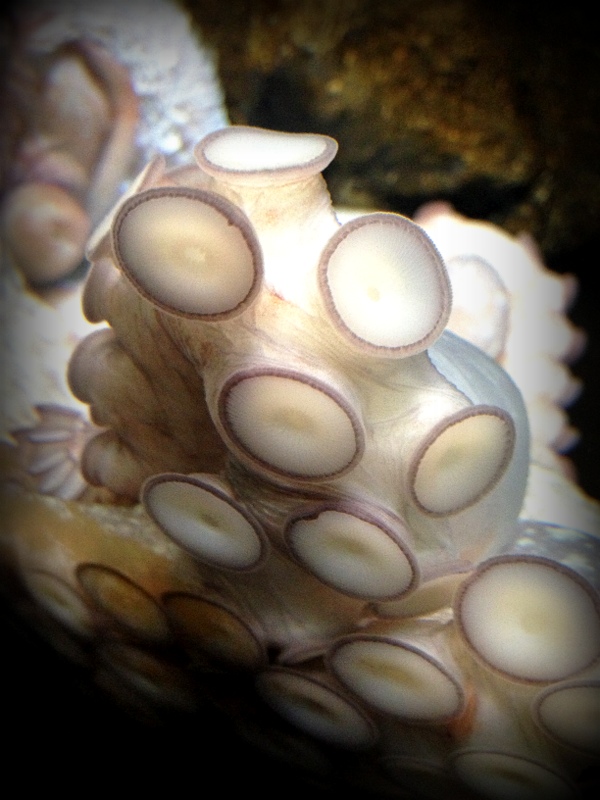 I got a few more pictures of the rays this time, but my phone was running out of juice, and I hadn't brought my camera because  I didn't think we were going anywhere camera-worthy. I should know better.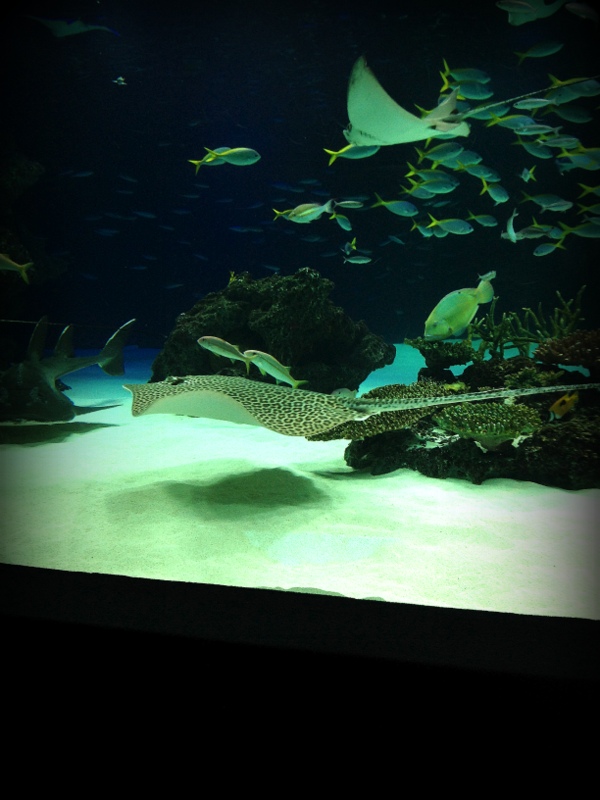 Look at these next pictures and think about the fact that this is happening on a huge scale, under the ocean right now (minus the exit sign). Isn't it mind boggling?
When we walked into this exhibit I almost screamed- I've never seen this fish before (it's called an arapaima, native to the Amazon River) and it's amazing. They can reach lengths of up to 6 ft 7 inches; they're huge and gorgeously weird. There were three of them in this tank and they were being feisty, so it was hard to get really good pictures.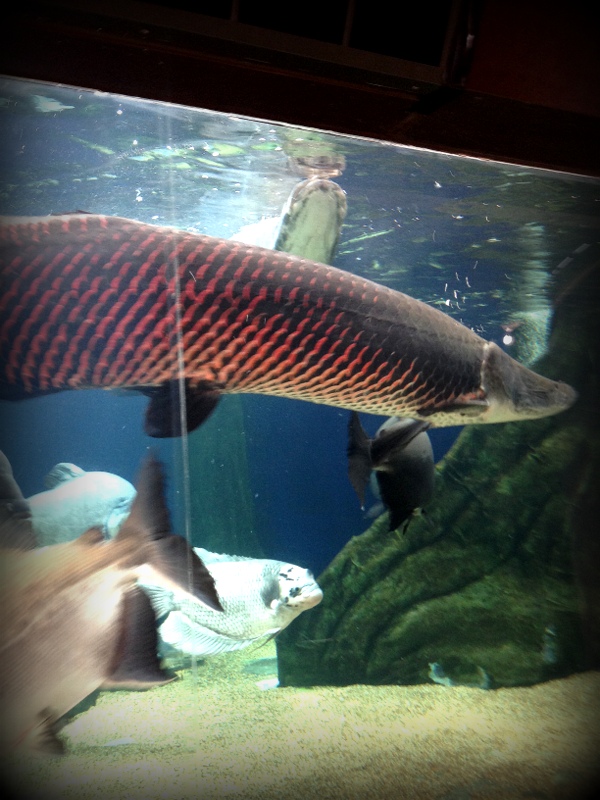 I've said it before, I'll say it again, I love ocean animals. The diversity of life is just mind blowing, and I love that there are creatures that we've never even seen. It just makes me happy.