It snowed yesterday. All day. It was the biggest snowfall in Tokyo since 1998. Zoe was beyond thrilled, it was a "wish come true" to wake up to snow. The girls went outside and played in it a little bit yesterday, but it was cold all day. Bruce got home from a work trip out of the country yesterday, and his travel home from the airport was delayed mightily by the snow. But he did make it home, and today we went out and played in the snow in the sunshine. The weather was lovely today, perfect for enjoying snow without freezing.
We started in our backyard.
Someone has been leaving little offerings for the kodama. It isn't any of us.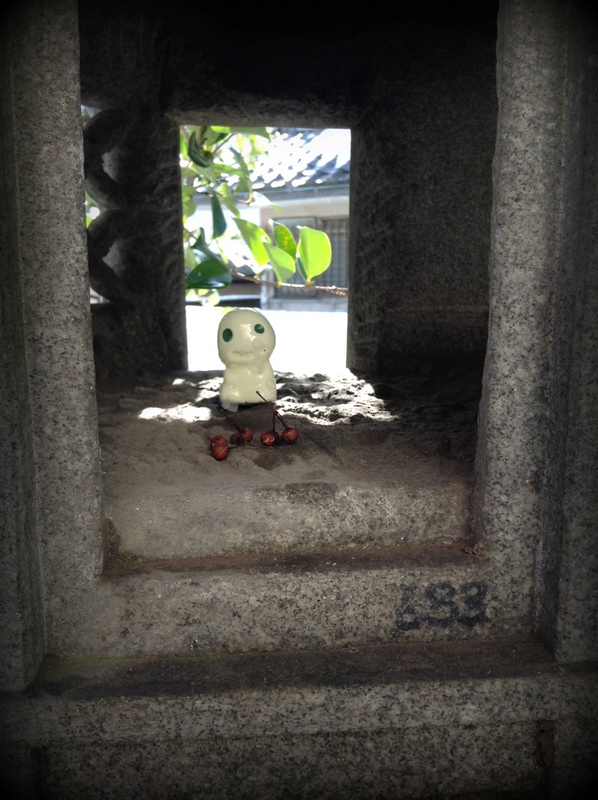 Getting ready to launch a snow war.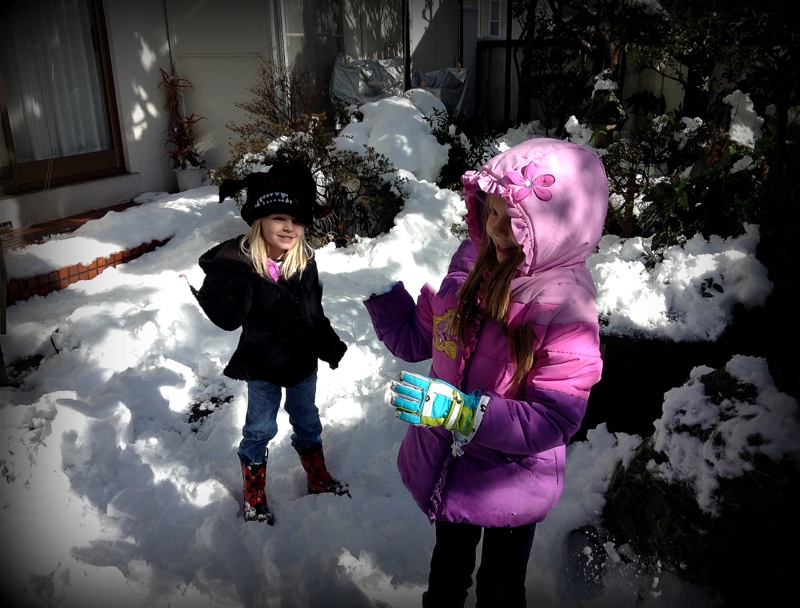 Our snow sphinx/pharaoh. This is the happy accident that happens when you make a snow man with a sand bucket.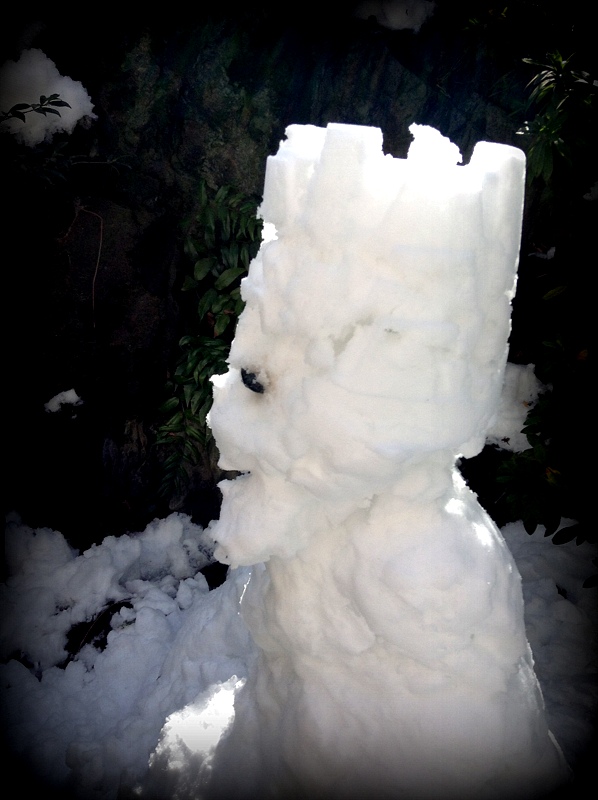 This snow has just been waiting to fall all day. Little pieces of it keep plummeting to the ground.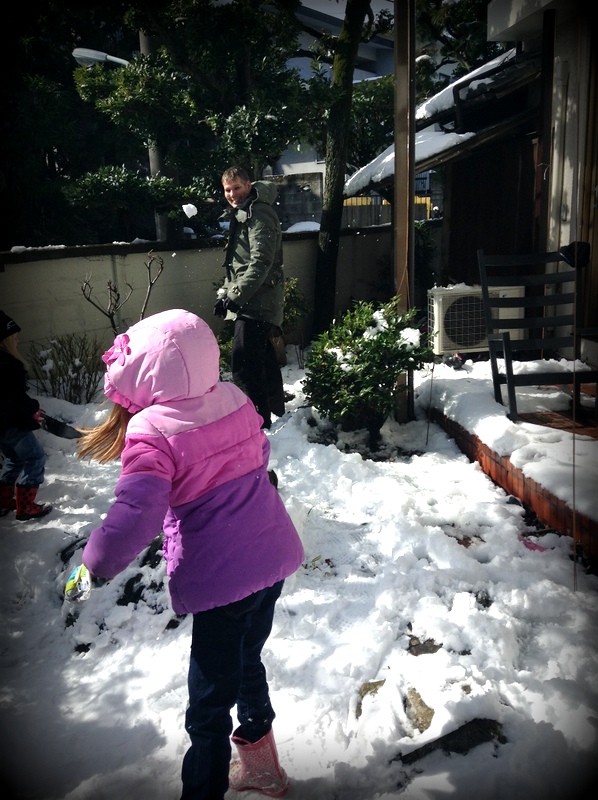 We decided to go for a walk down to the park.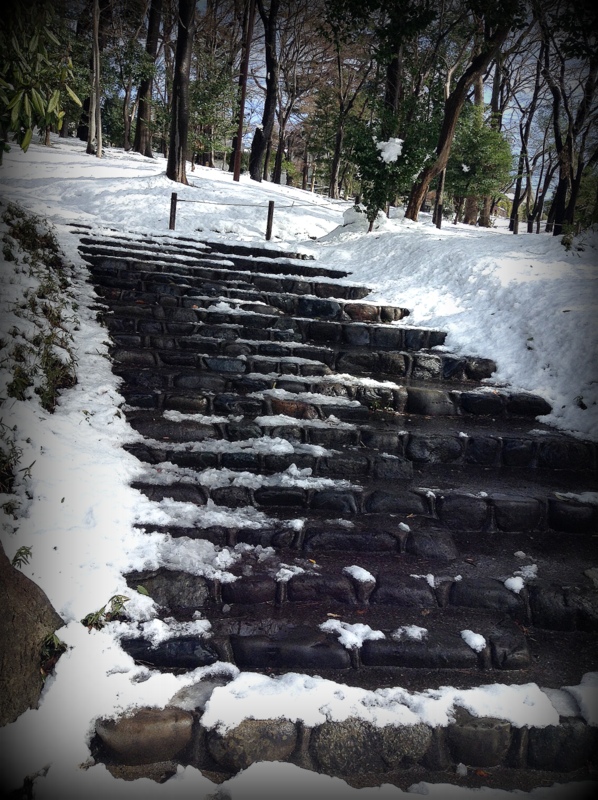 Swinging in the snow.
The girls were also thrilled to see new playground equipment at the park! It was a snowday miracle!
B dared her to jump off the swing, so I made her a pile of snow to land in.
Rolling a snowman, Katamari style.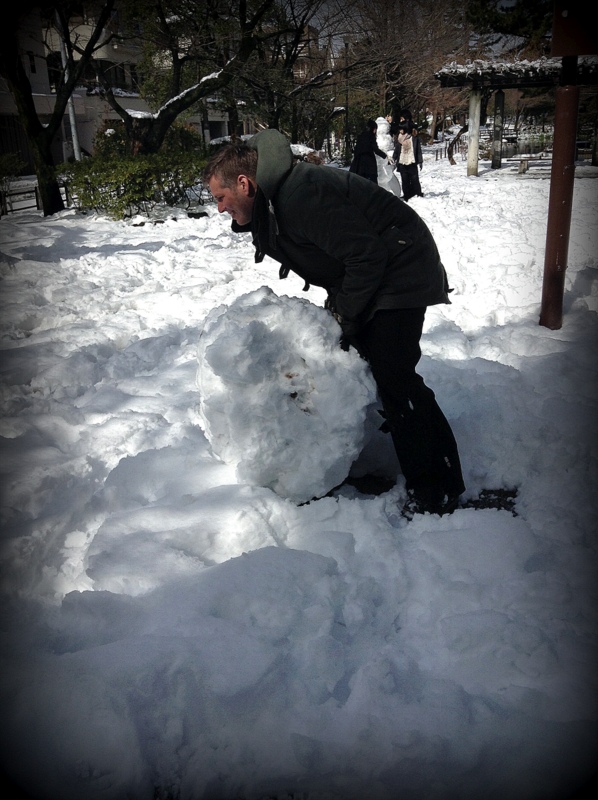 Tiny's helping.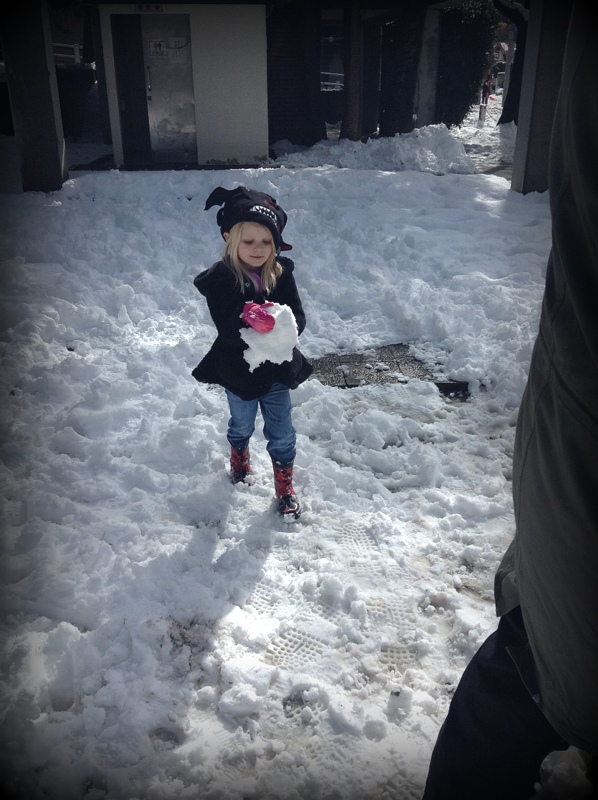 She has lips.
This picture is out of place, but I like it and can't figure out how to easily move it. So enjoy a brief interlude until we get back to the snowlady.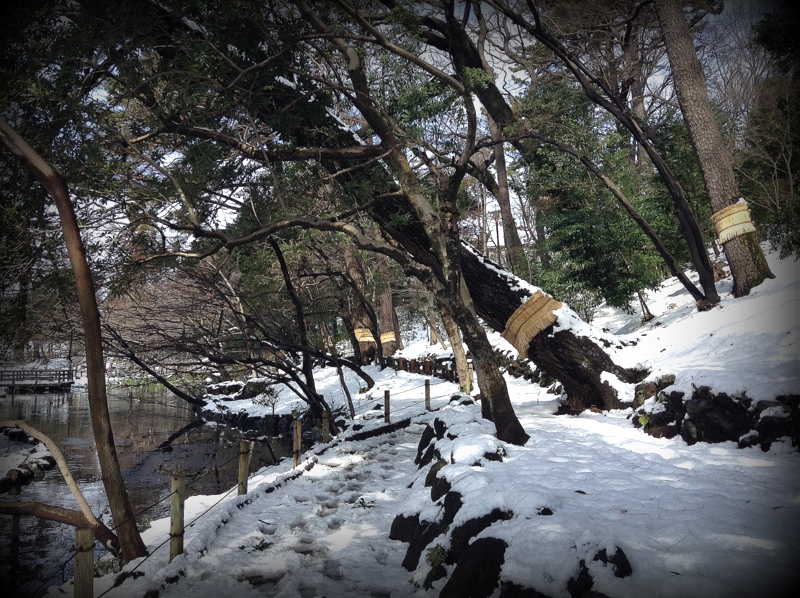 Here she is, with all of us.
And by herself, in all her glory. I love her skirt and hat.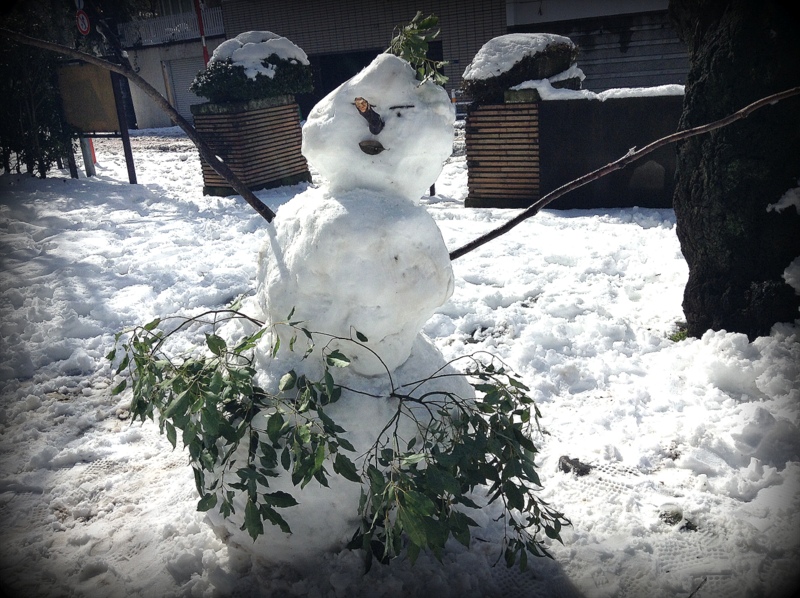 Some twenty-somethings were also building snowmen when we got there. Theirs are more typically kawaii- I love their little expressions. Â But ours has pizzazz.
And then I saw blossoms! In the middle of the snow! I love it!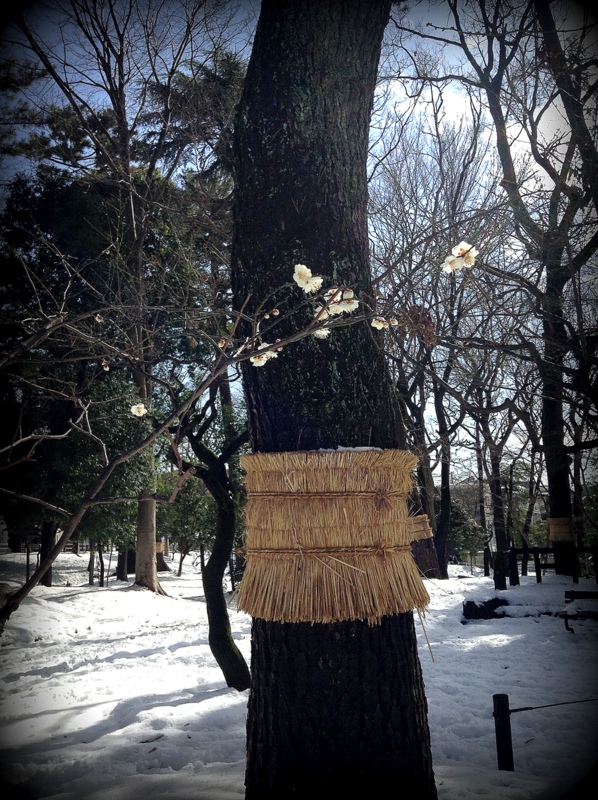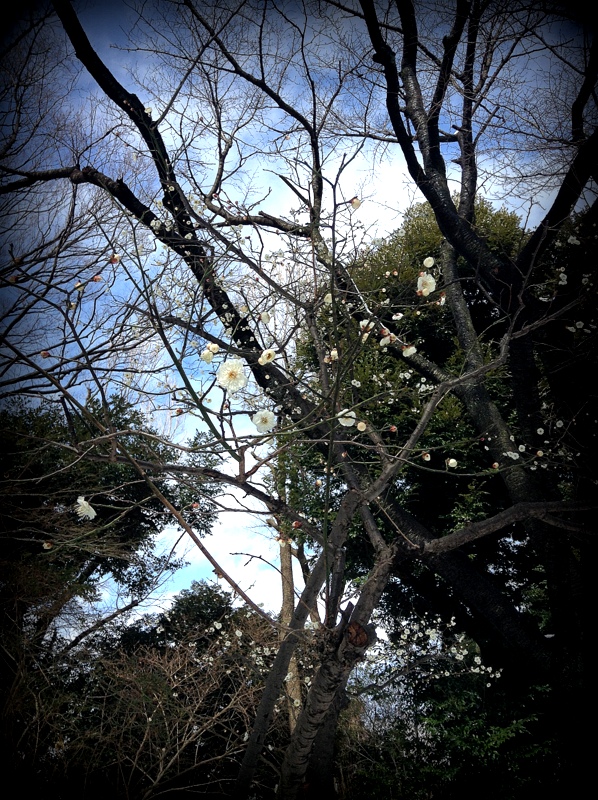 And then my camera ran out of juice. It was a gorgeous day and we had a great time in the snow.