Japan!: Cleaning out the camera (Ebisu, Jiyugaoka, Nippon Budokan)
Some pictures from the last couple of days.
Aren't these gorgeous? Oh for a vase.
Fun graffiti.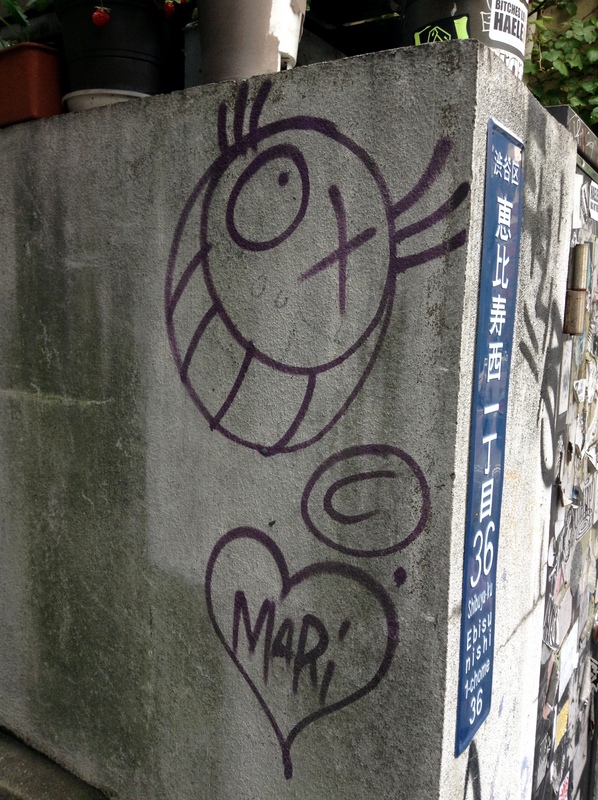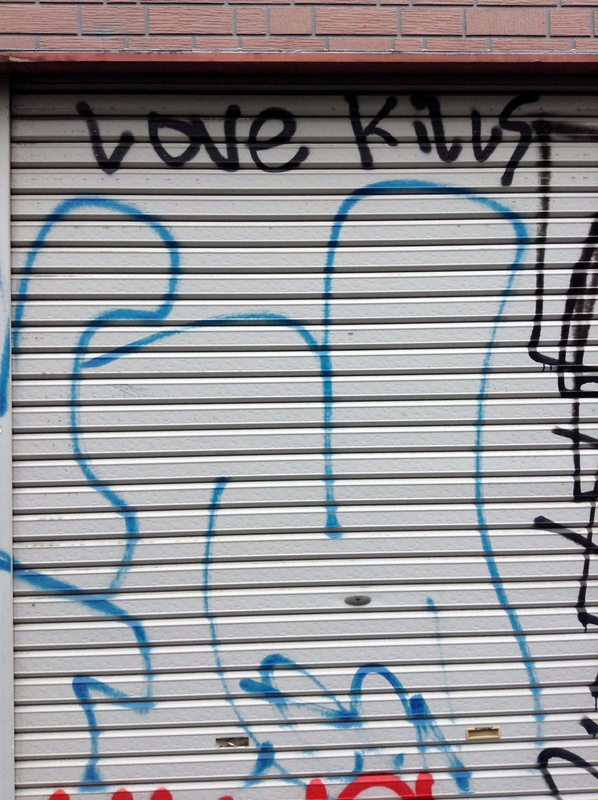 We went to the park in Ebisu the other day (the girls LOVE this park), and there was a group of older folks playing croquet.
We also went to explore Jiyugaoka, an area not too far from where we'll be living. There's apparently a large French influence here- this street (maybe a whole area, I'm not sure?) is called rue Marie Claire Dori. So, Marie Claire Street Street.
Z decided that she REALLY wanted to wait while a train went by. The experience was suddenly essential for her life. Luckily, there was one going by a few minutes later, so I sent her up the street to wait for it to go by.
The line waiting for the pachinko parlor (or "chinko" as Tiny calls it) to open.
Skinny restaurant.
When you need food, where do you go?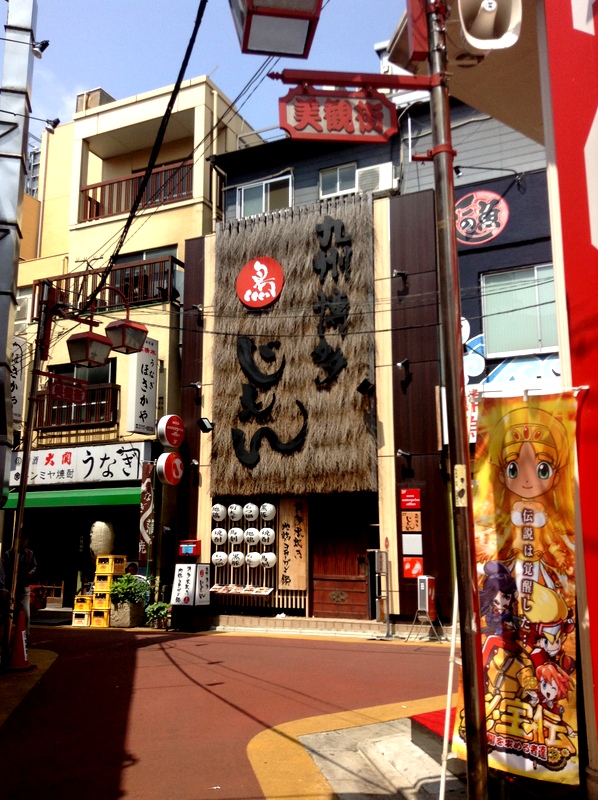 Anyone need a cart full of preschool kids?
Z was completely bowled over (mentally, not physically) by this Great Dane. She thought it was statue and then completely freaked out when it moved and she realized that it was alive. It was a truly massive dog.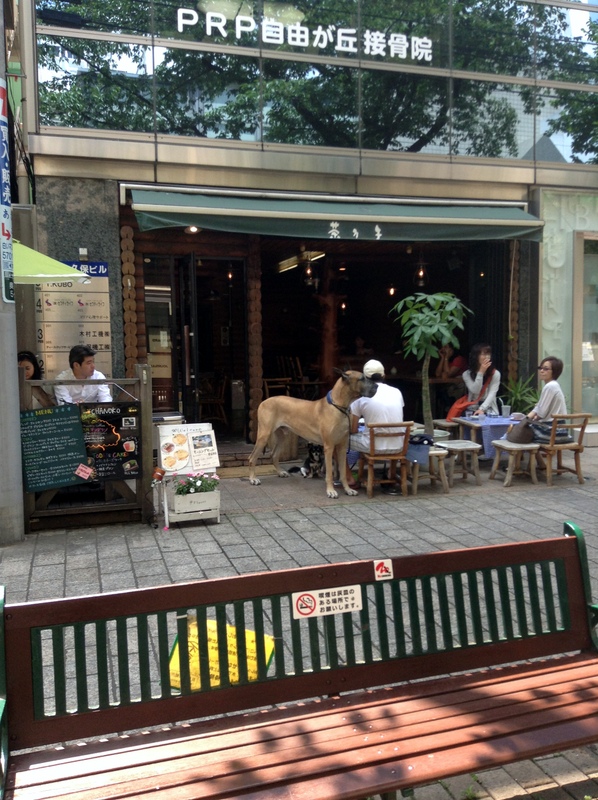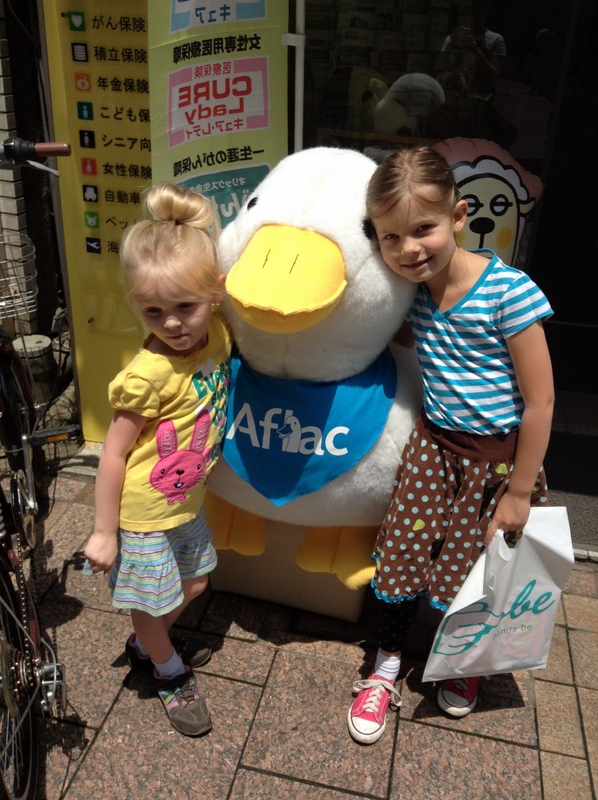 Yesterday we went out to the Nippon Budokan for the 51st All Japan Aikido Demonstration. Dojos from all over Japan came to participate, and B's dojo was one of them. He participated in 2 demonstrations, each a minute and a half long. There were 5 dojos out at a time, each going for a minute and a half- and the demonstrations went on for 4 hours. That's A LOT of dojos. The event was free to the public, and the goal was to spread knowledge about Aikido as a part of Japanese culture.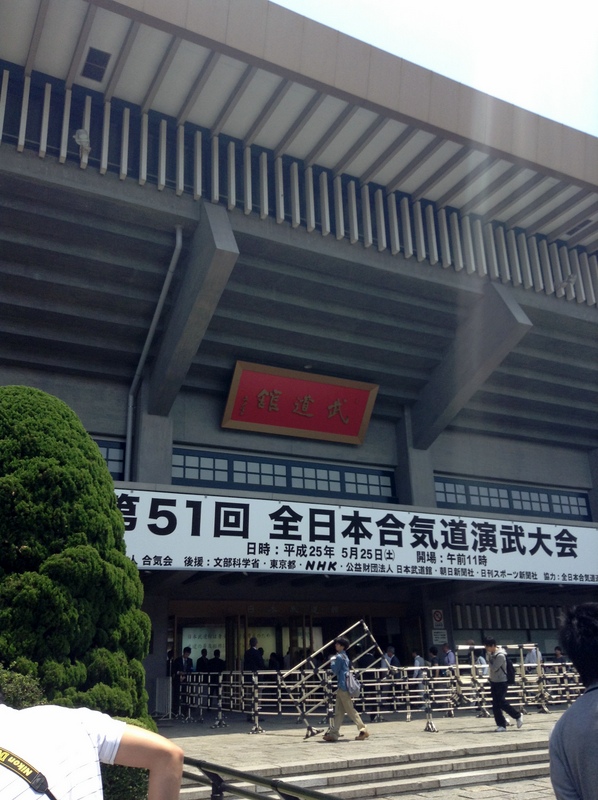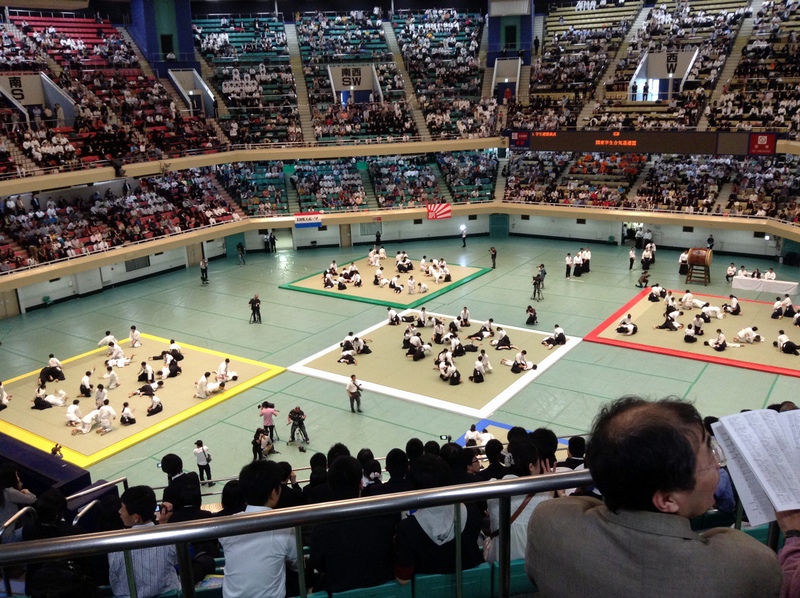 Between B's demonstrations we went out and walked in the park. It was overwhelmingly beautiful.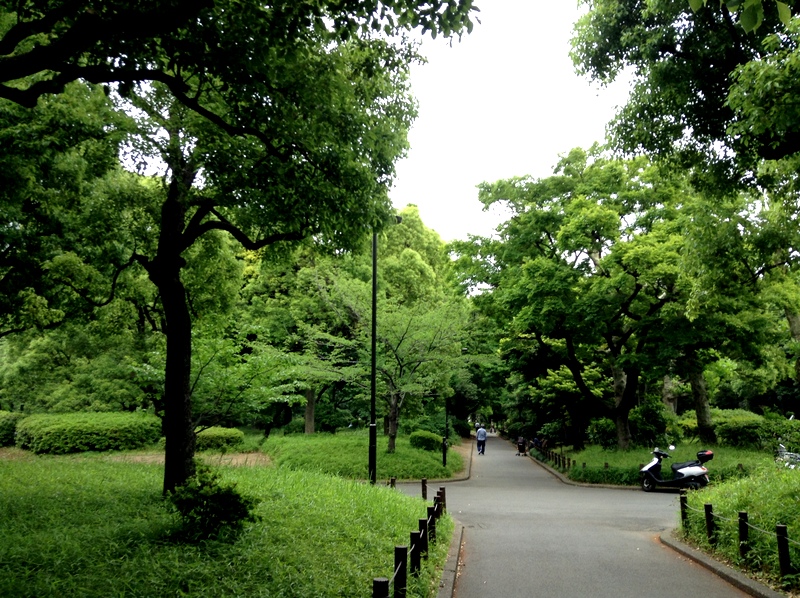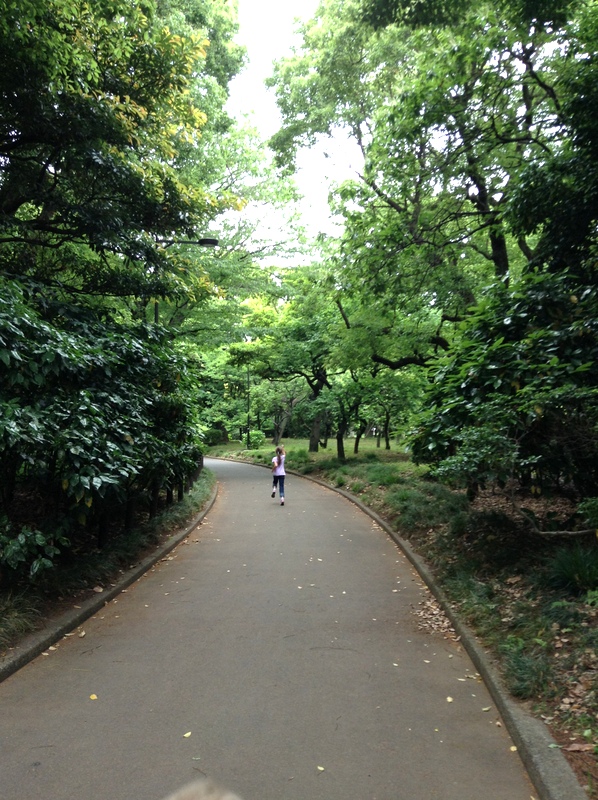 We came across some of those bubbles that don't pop- we called them fairy eggs.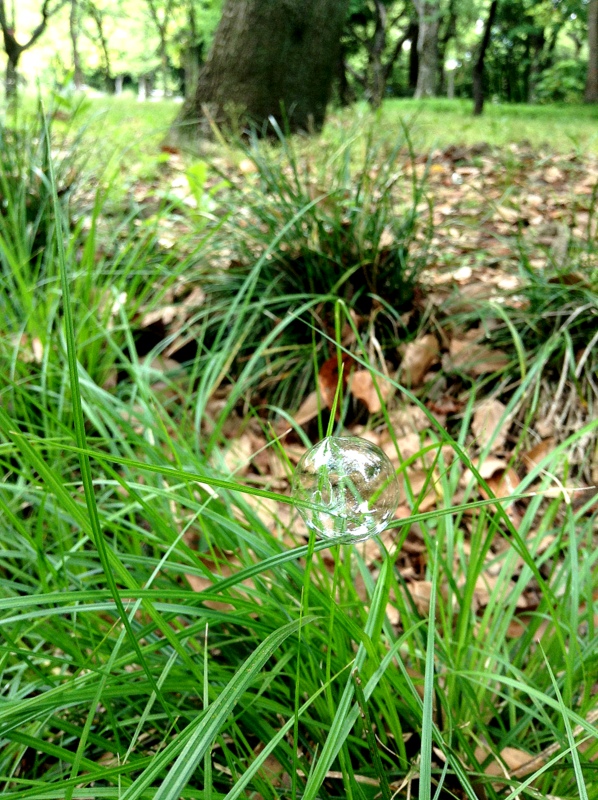 I love this sign so much. A request. The fence was around some scientific equipment that was measuring rain fall and other such things.
I have no ideas what this says, but I love the textures.
These spiderwebs were absolutely amazing. It was hard to get a good picture, but they not only went out along the horizontal surface, but up to a center point on that vertical stick, so it created kind of a net. So cool!
Isn't this magical?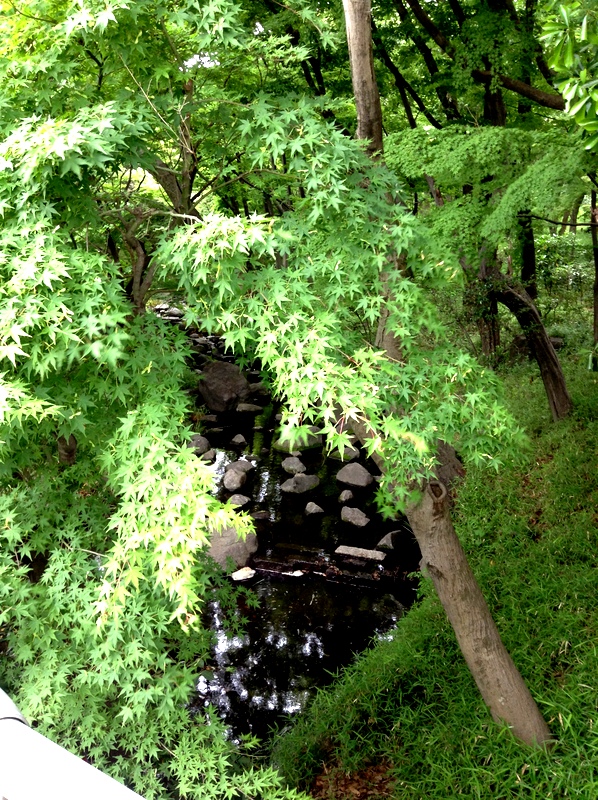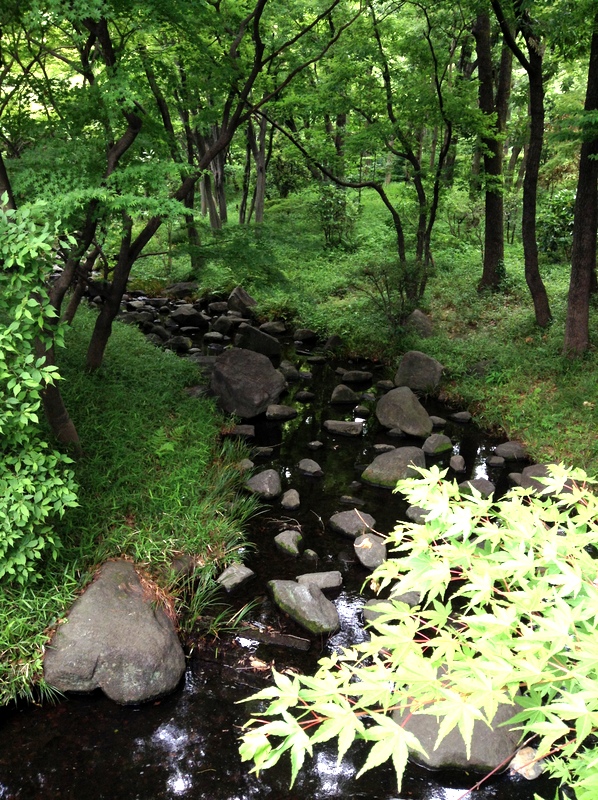 There were a bunch of butterflies out. I can not wait until we have our butterfly nets here!
Aren't these gorgeous??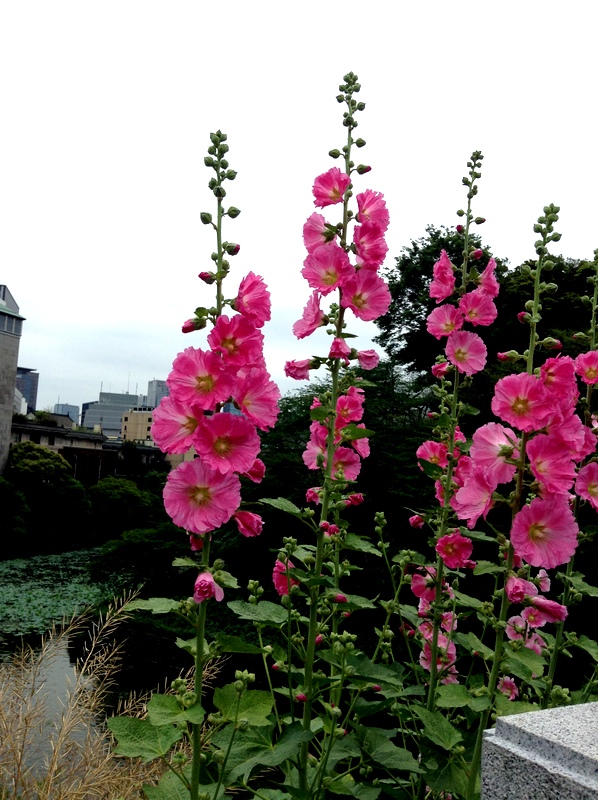 I went out in the evening to get some milk, and this caught my eye. I love walking in Tokyo at night!
And the camera is empty.