Today we went to Toneri Koen with some friends. It took about an hour to get there, but it was worth it! The weather was beautiful, and the park was green and gorgeous. And it was nice and warm- perfect for playing in the water!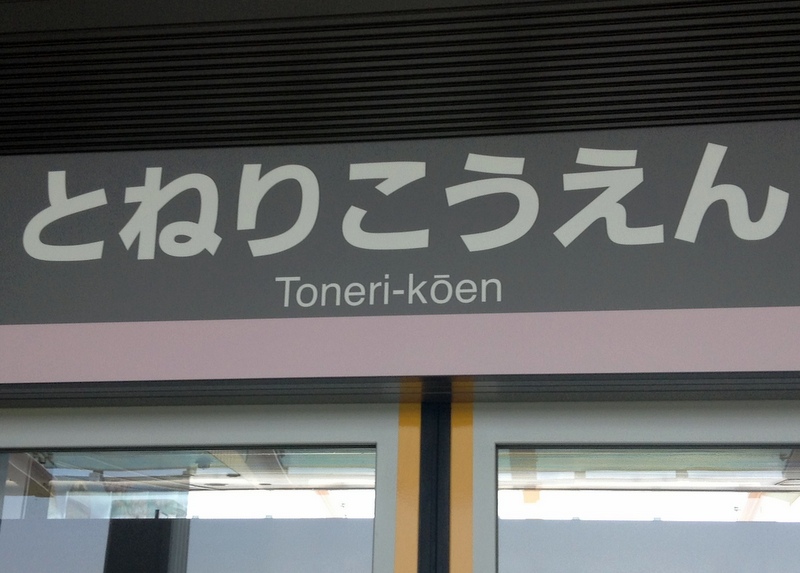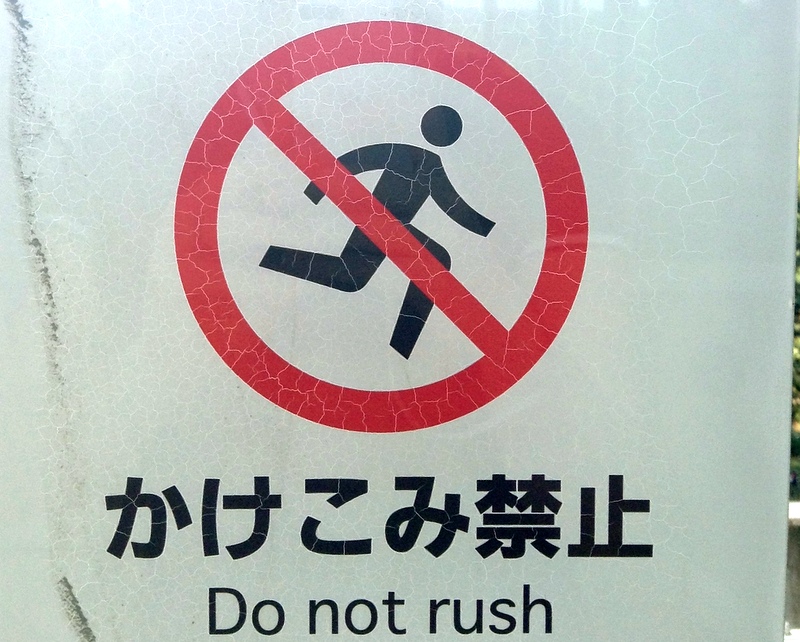 Soon after we got to the park, we caught sight of this beautiful little fellow. I'm fairly certain it's a Blue Triangle, otherwise known as Common Bluebottle, but this guy doesn't look common, does he?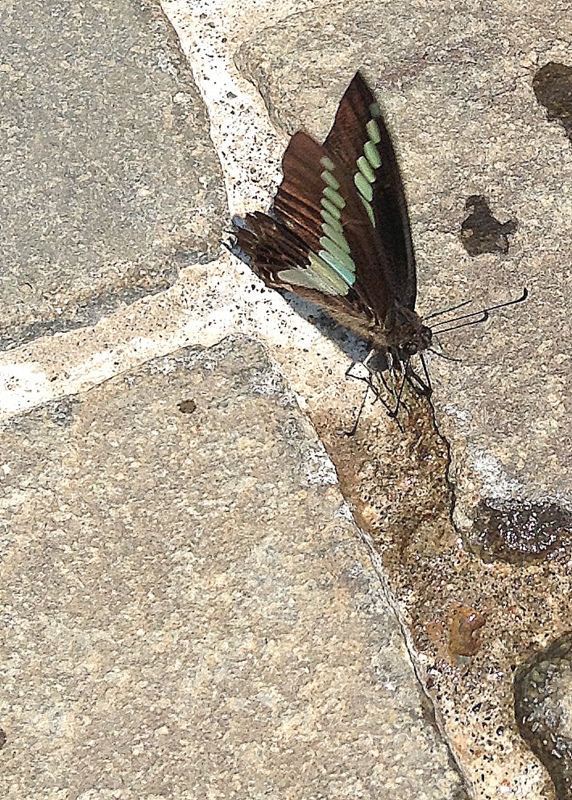 The park has a number of areas where you can get wet, and the kids jumped right in!
A little while after we got to the pool area a little boy toddled out a little too far and went off the edge of one of the steps, face down into the water. His momma, bless her gorgeous heart, went right in after him, fully dressed and with suede and leather boots on. She stayed remarkably calm, and kept him calm too- I was super impressed.
There is a lakey/marshey kind of area where kids use their nets to catch bugs, crawfish, and fish.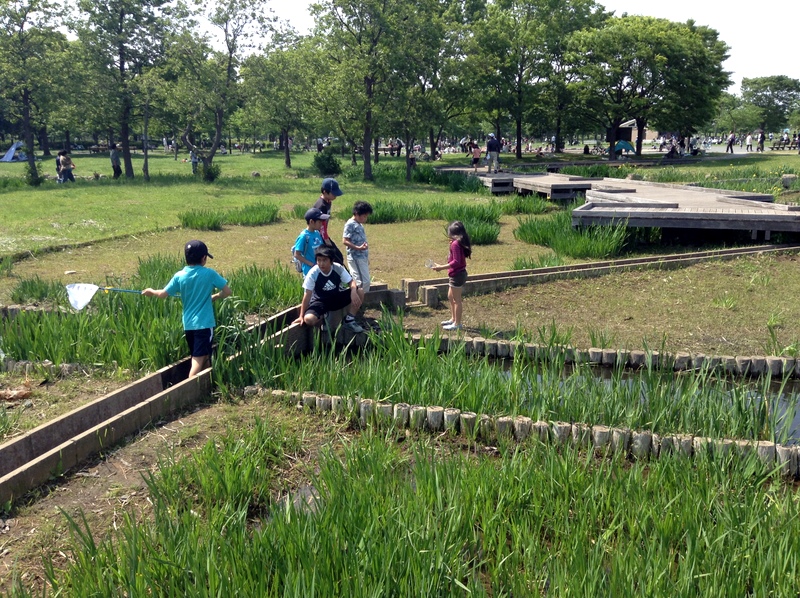 Water lilies!
Z climbed a tree.
We went past a group of people doing a piggy back race- which is just what it sounds like.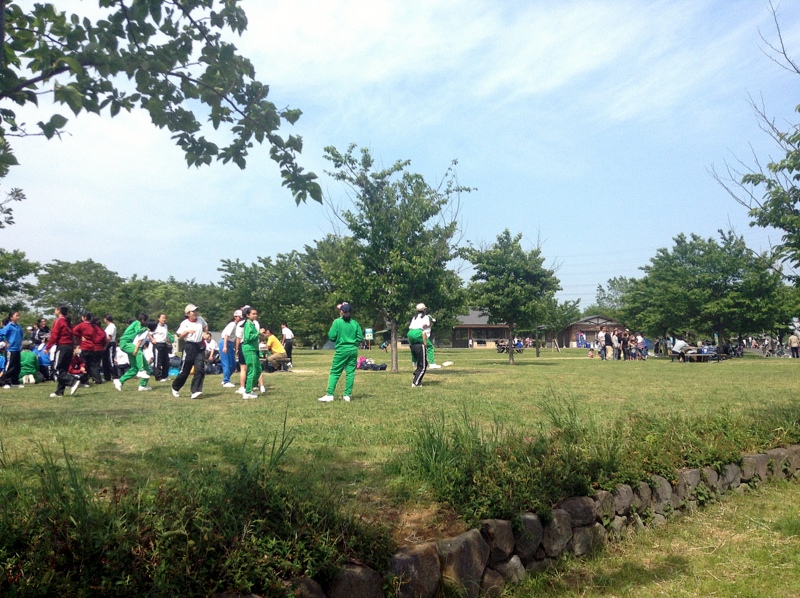 And there was a playground, which made the kids super happy.
Isn't this play structure insane and awesome?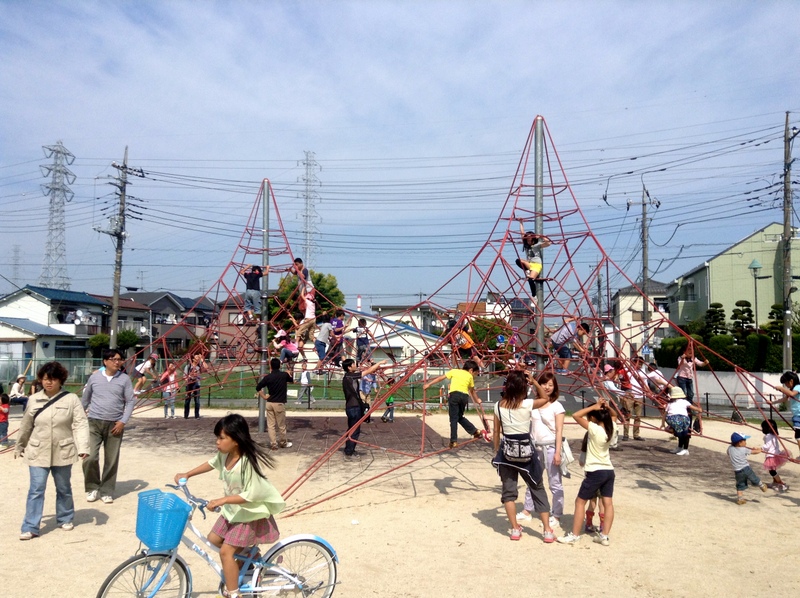 Z really wasn't sure about it, but was brave.
There's another area where you can slide down a hill on sleds- we didn't do it because the line was insanely long.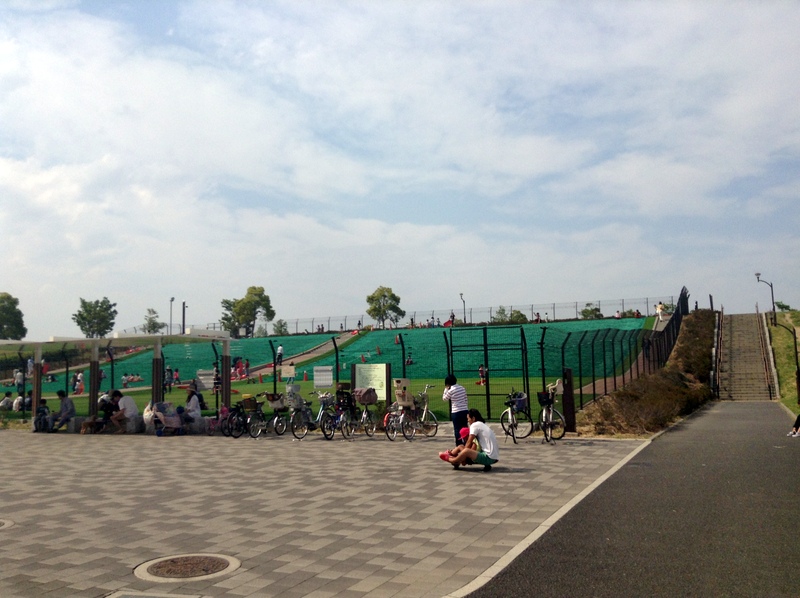 We picnicked here.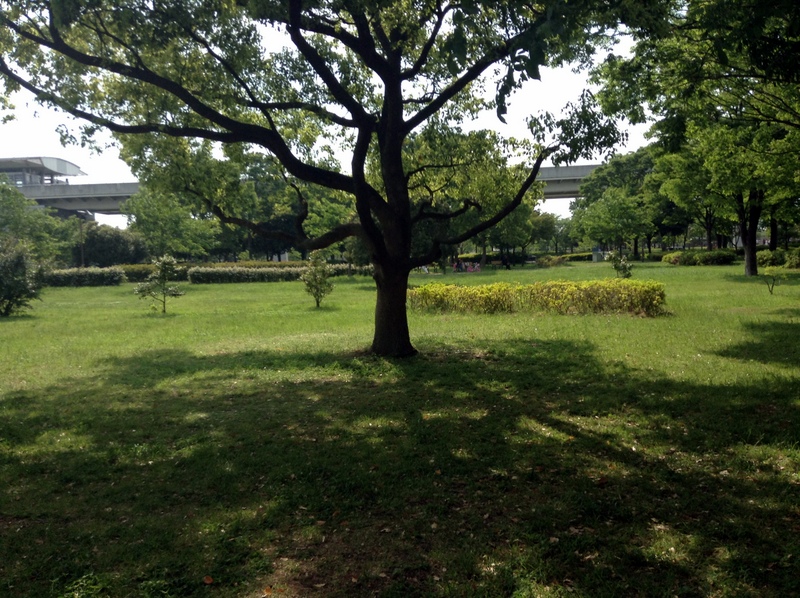 It was a glorious day!