Japan!: Our day in Harajuku
My new sentence for the day is : Watashitachi aisukurimu o tabete Harajuku ni aru. It means, We are in Harajuku eating ice cream.
Today we went into Harajuku to Yoyogi Park to ride bikes with some friends. I took my camera.
I liked the message on this bag.
The girls in the subway corridors. They are often this far away from me, unless there are lots of people around, then they have to hold my hands so we don't get separated. But when they have space they like to take it.
I love this torii gate.
Sake for the kami of Emperor Meiji and his Empress.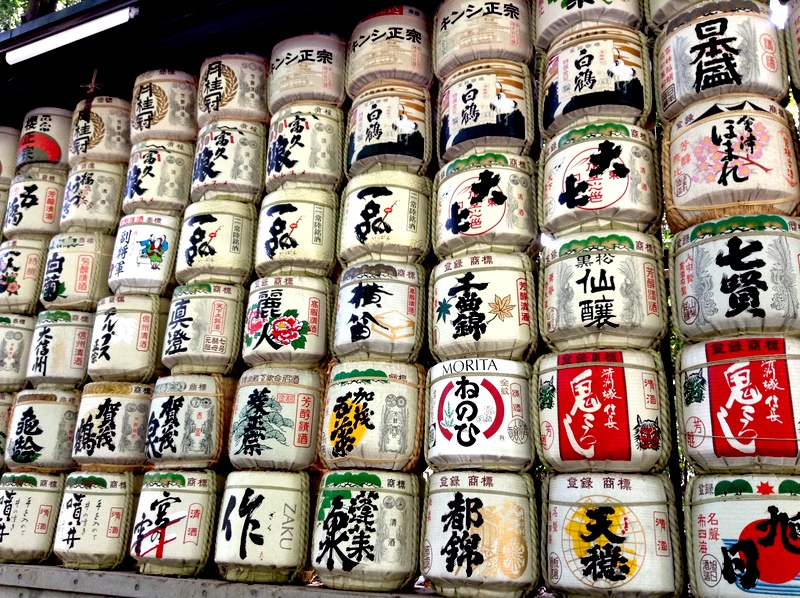 I LOVE that these school girls are making fox ears.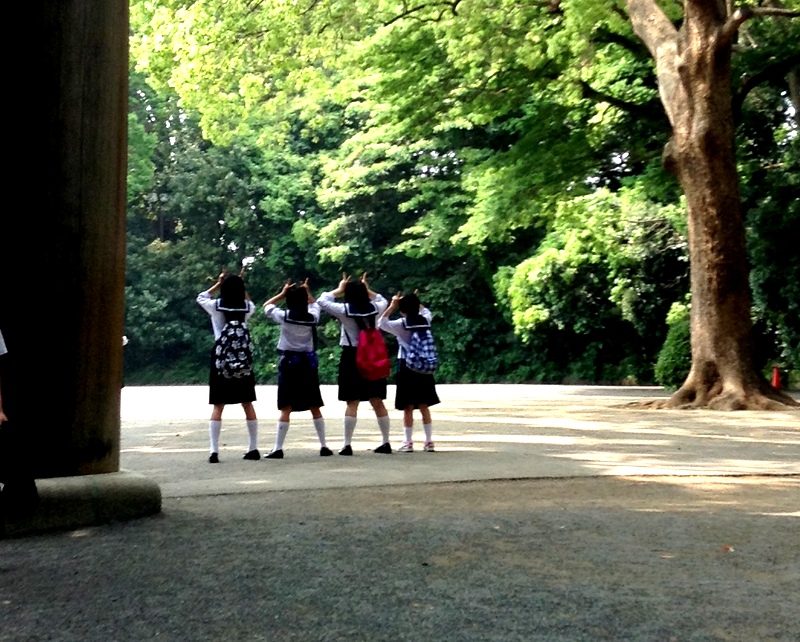 I keep seeing Nana graffiti around the city and have created a whole "Bad Wolf" mythology for it in my head.  (That video TOTALLY gave me the shivers, by the way.)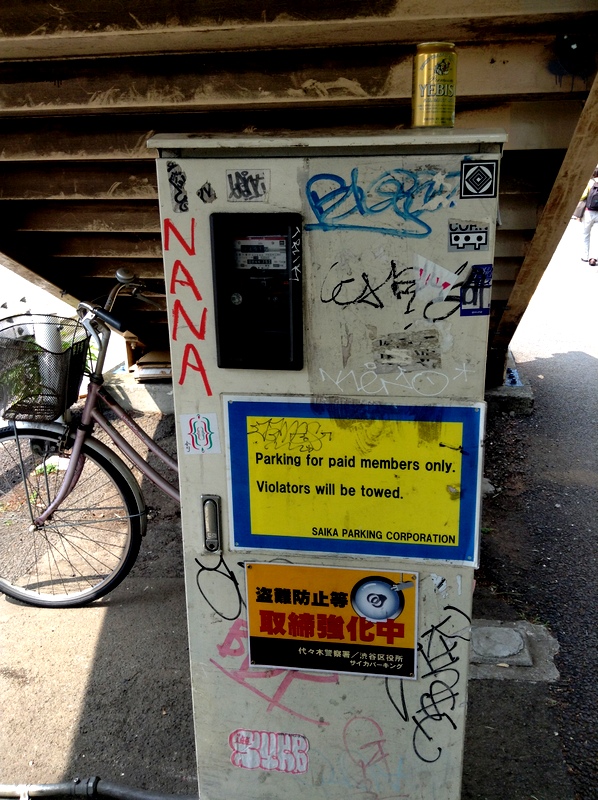 These signs at the front of Yoyogi Park want you to know that ghosts might scare you,
and cats and dogs are not allowed to dance.
Hello Mr. Crow.
Cute girls.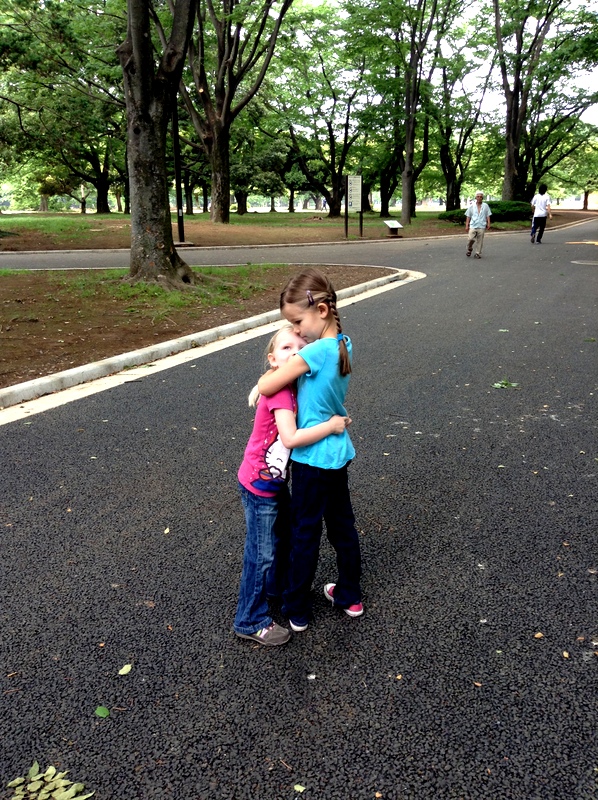 These are called "Winter Roses" and are like pinecones- they hold seeds and then drop to the ground to spread them. The guy staffing the bike stand showed them to the girls and explained all about them.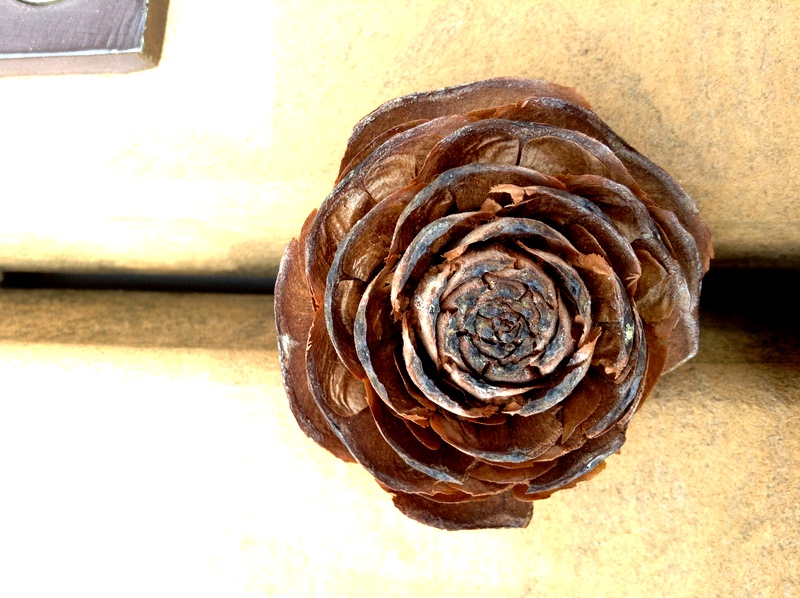 A wish trying to come home with me.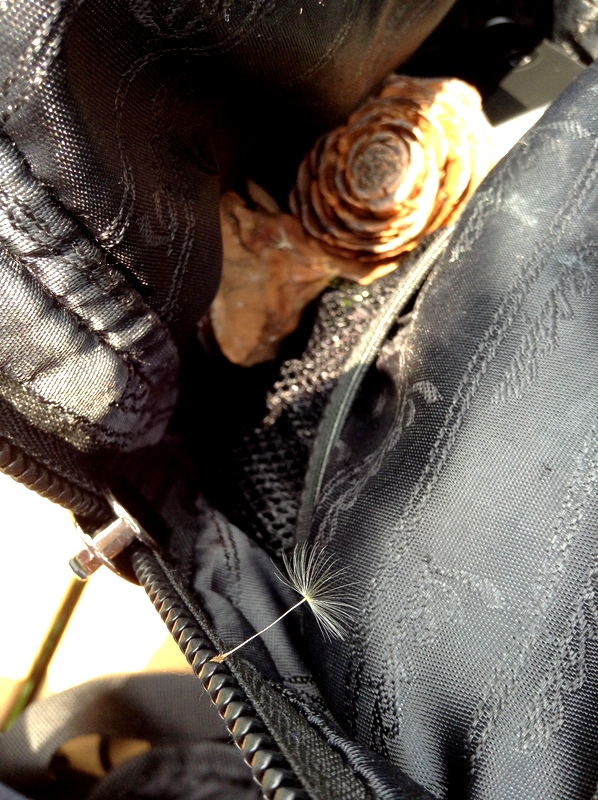 Tiny on her bike.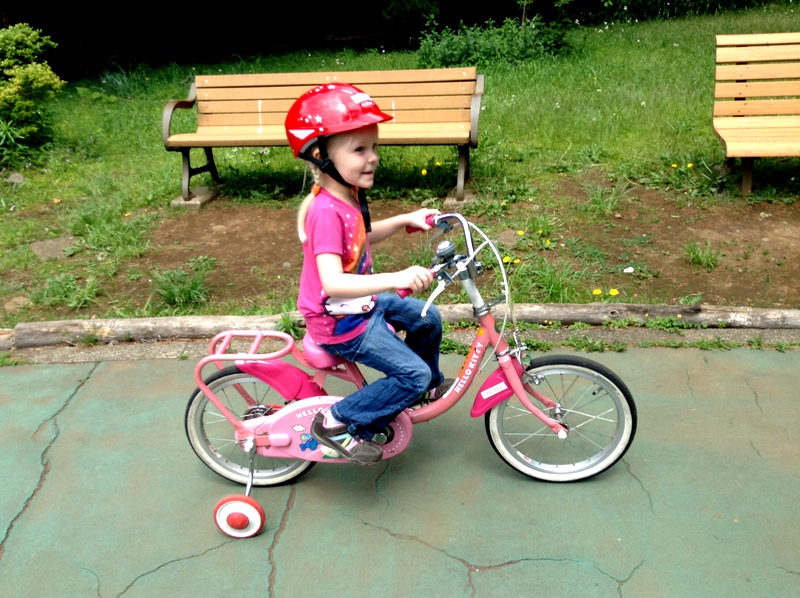 Racing around and around.
She's a funny girl.
The weather is getting warmer, so both girls ended up with their jeans rolled up and, of course, we had to get some ice cream.
In one of the windows on Otemasando Dori we saw an art exhibition going on, so we went in and looked at the beautiful paintings and bought some prints to bring home.