On Thursday morning we got the girls up and dressed warmly, and got on a train. They had no idea where we were going, or that we had supplies for staying over night in our backpacks. An hour long trip on 3 trains and some suspicious signs later, they figured out that we were at Tokyo Disney! And more importantly, they realized that Tokyo Disney was like Disneyland!!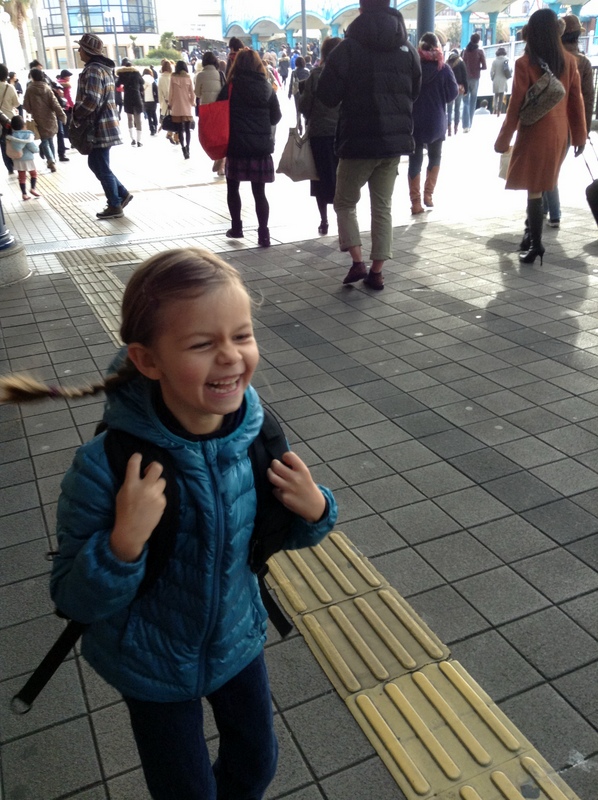 Cool signs on the walk from the train.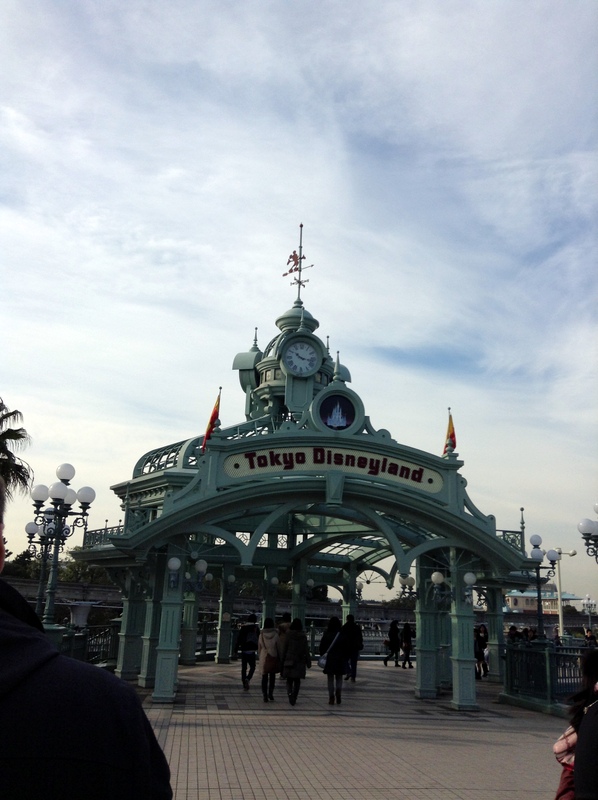 This is the largest hotel at Tokyo Disney. We didn't stay here, but it was gorgeous!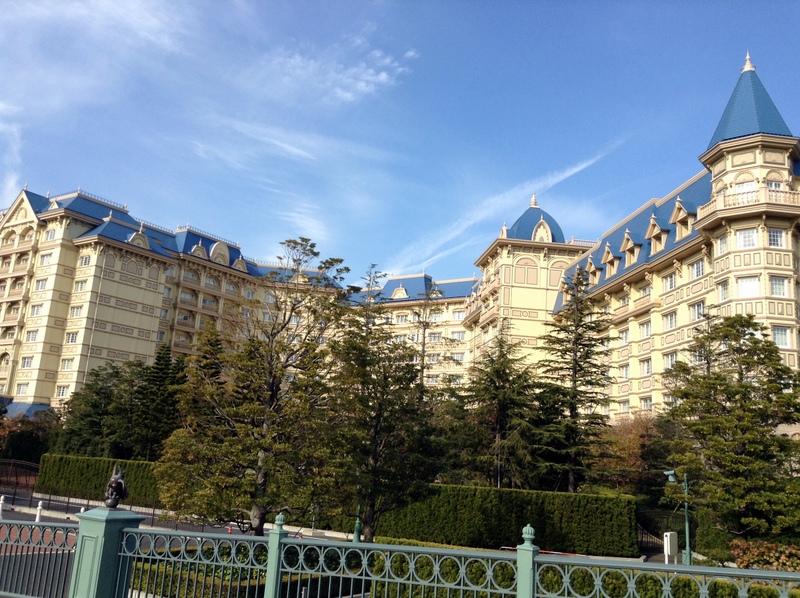 The monorail.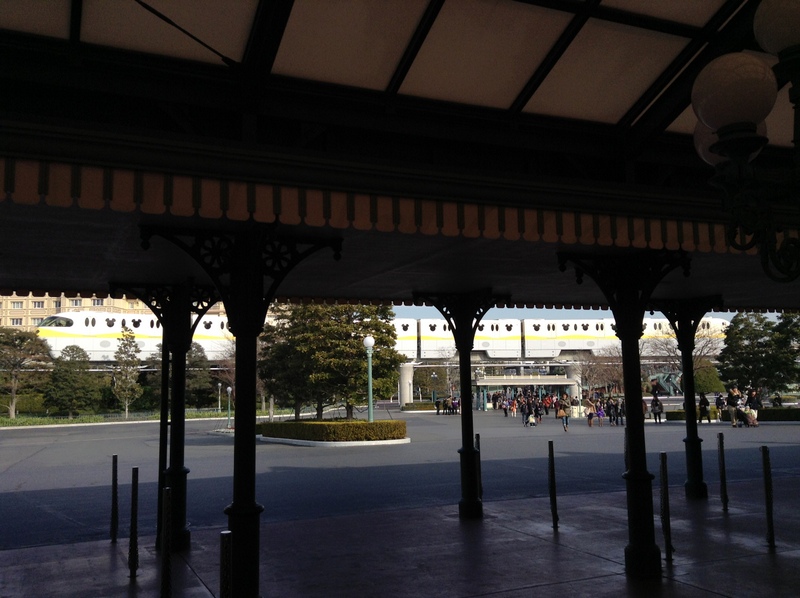 World Bazaar- the Main Street USA equivalent. Described as "early 20th century  small-town America! Victorian style shops line the streets".
Cinderella's castle. I can't even tell you how many pictures I took, trying to capture it properly. It was HUGE. Much larger  (wider) than Anaheim's- at least it appeared that way.
I'd heard reports from a number of people ahead of time that Tokyo Disney was cool but didn't have the same magic as Disneyland, but that wasn't our experience at all. It was absolutely magical and captivating. Completely filled with wonder and awesomeness.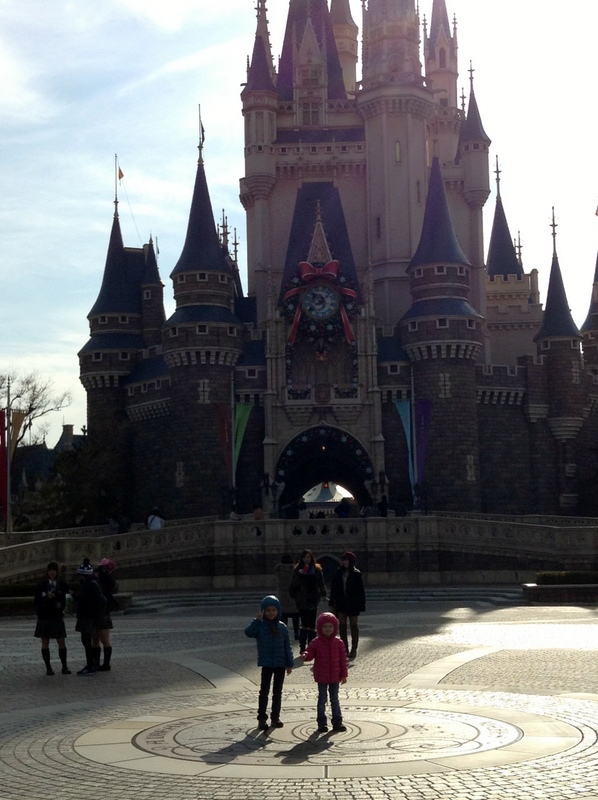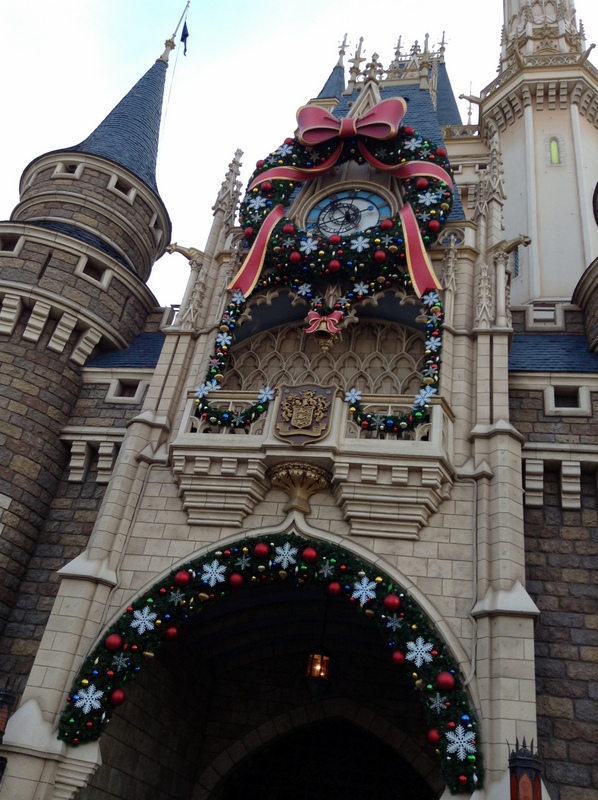 From the walkway through the castle.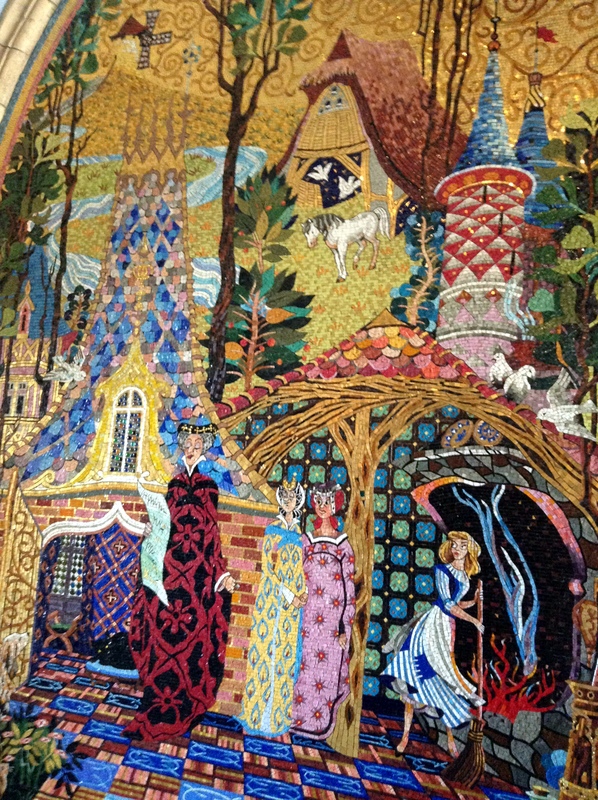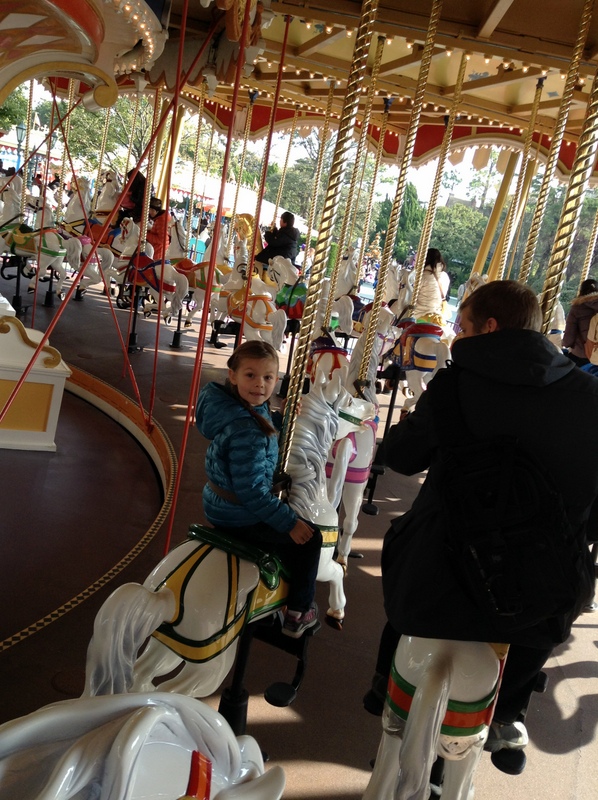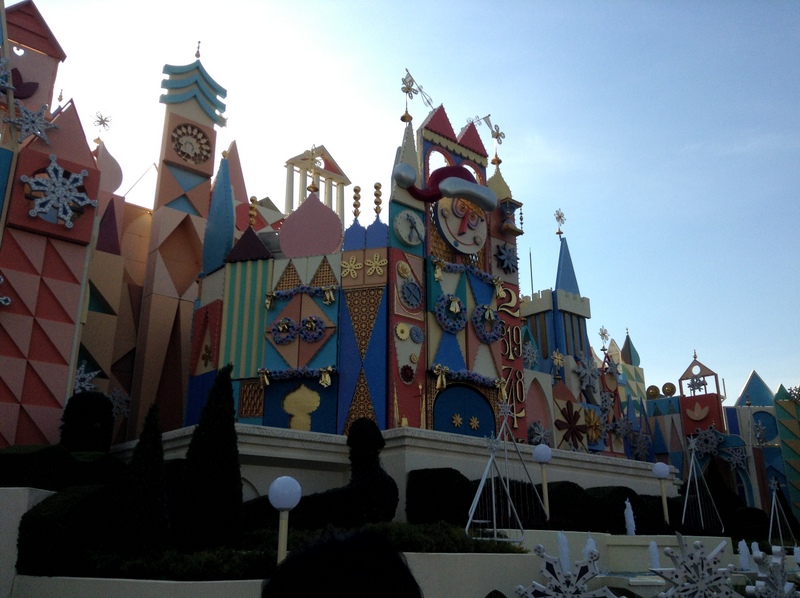 View from inside the waiting area in It's A Small World. I love this ride so much. Since it's Christmas time, all of the areas of the ride show Christmas celebrations from around the world, and there were Christmas songs mixed in with the It's a Small World song. It was awesome. Unfortunately I am completely unable to take clear pictures on that ride.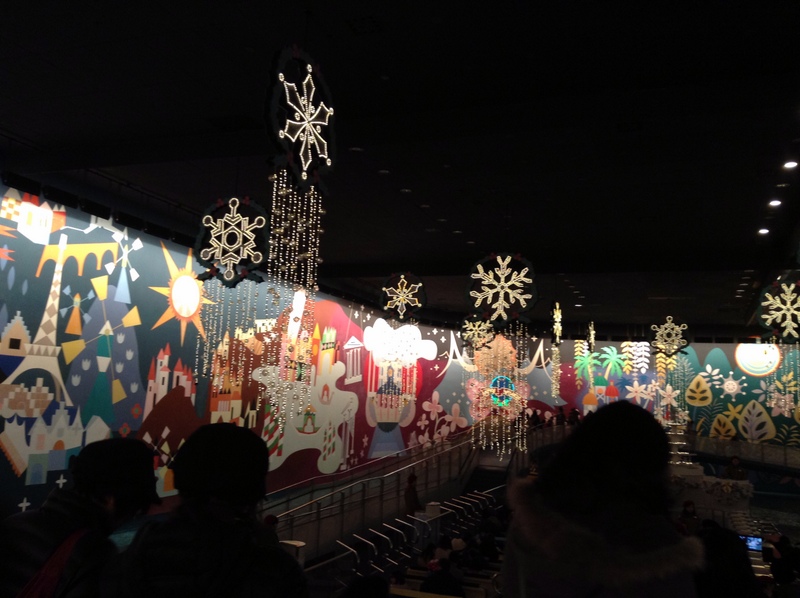 Grand Circuit Raceway- or Autotopia. The cars drove FAR smoother here than at Disneyland.
There are tons of fuzzy Mickey ear hats for sale, and everyone wears them because it's FREEZING. Check out the daddy below wearing leopard print Minnie Mouse ears.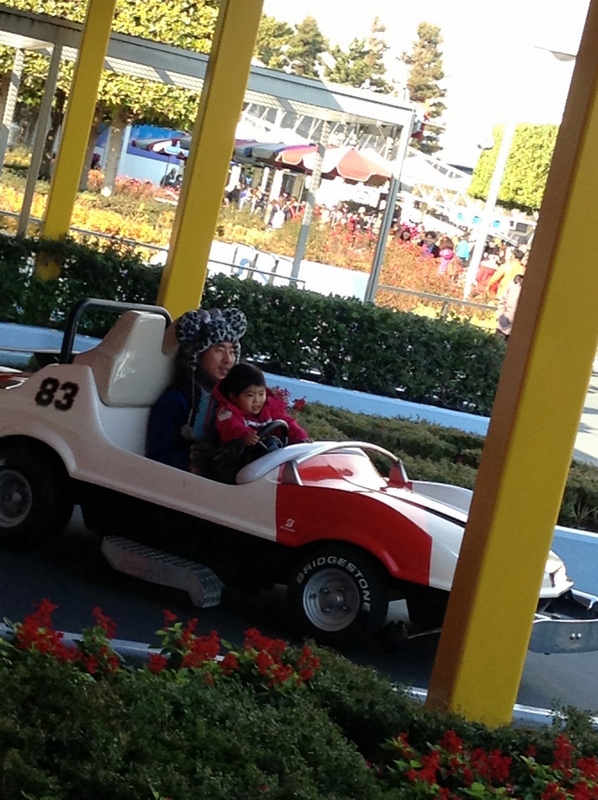 And this girl wearing Cheshire Cat hat/scarf and legwarmers. I was thiiiiiiis close to getting them, but where else would I wear them? I mean, other than Tokyo?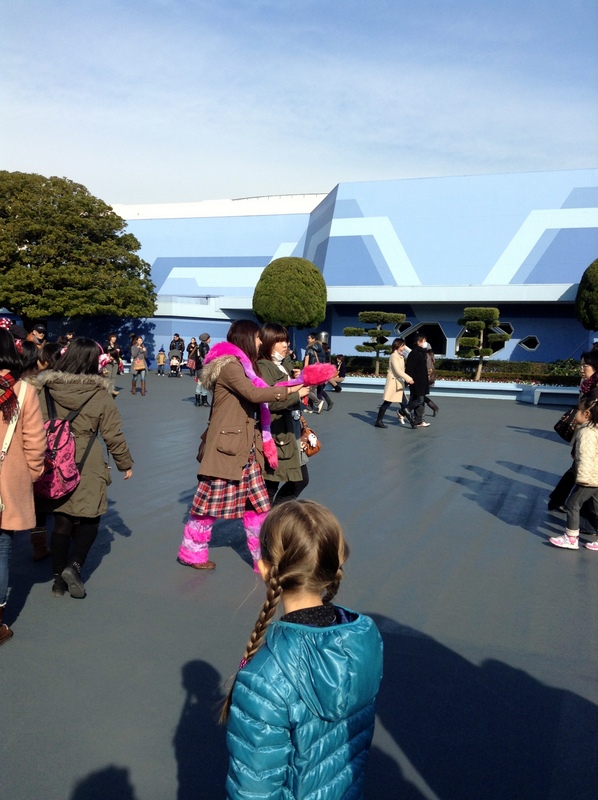 This is the decor at the Space Pizza parlor where we ate lunch.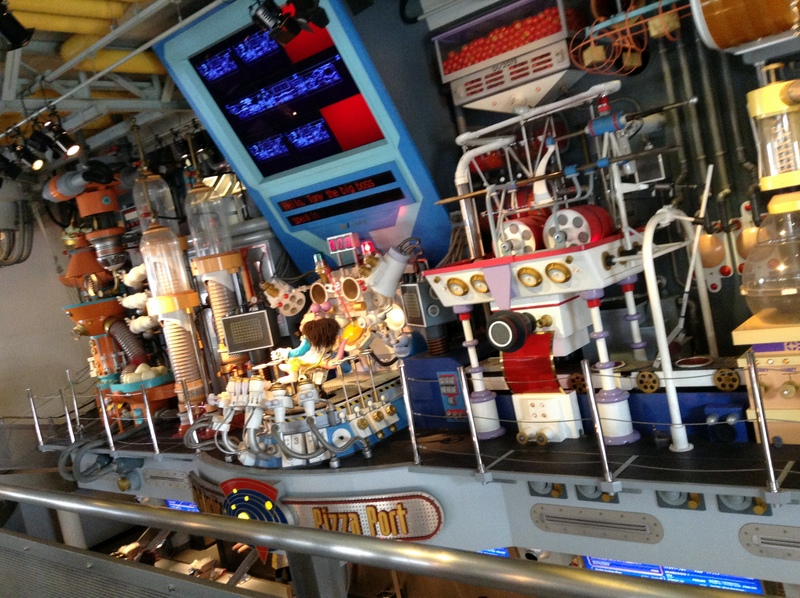 HAUNTED MANSION!!! The building itself was gorgeous. The girls went on the ride for the first time since it was Nightmare Before Christmas, though Tiny was not at all certain about it until we got inside. The ride was pretty similar to Disneyland- though there's no long hallway to walk through to get to the cars- you just go in and down the elevator then a short walk to the cars. The first room you go through is a library, and that room has the statues that move to watch you from the hallway in the Anaheim version. The paintings along the wall that change as you go past weren't there at all. Most of the rest of the ride was the same.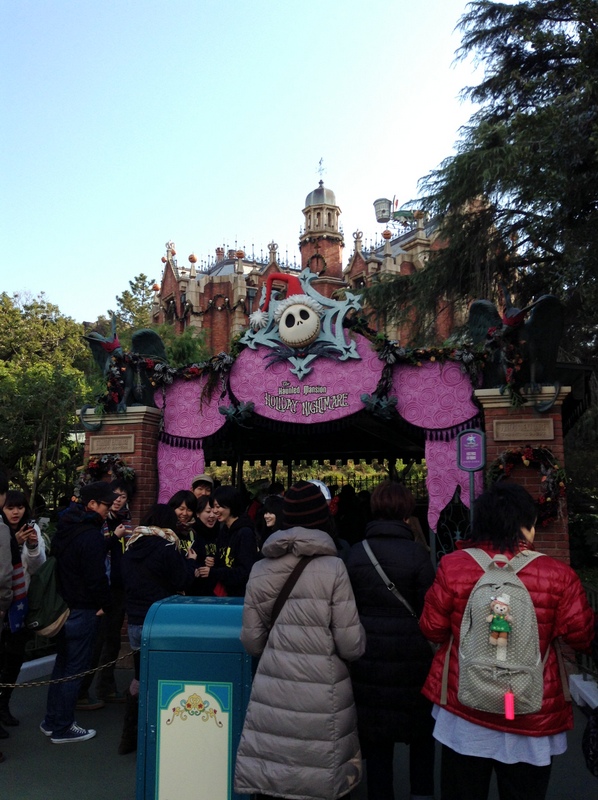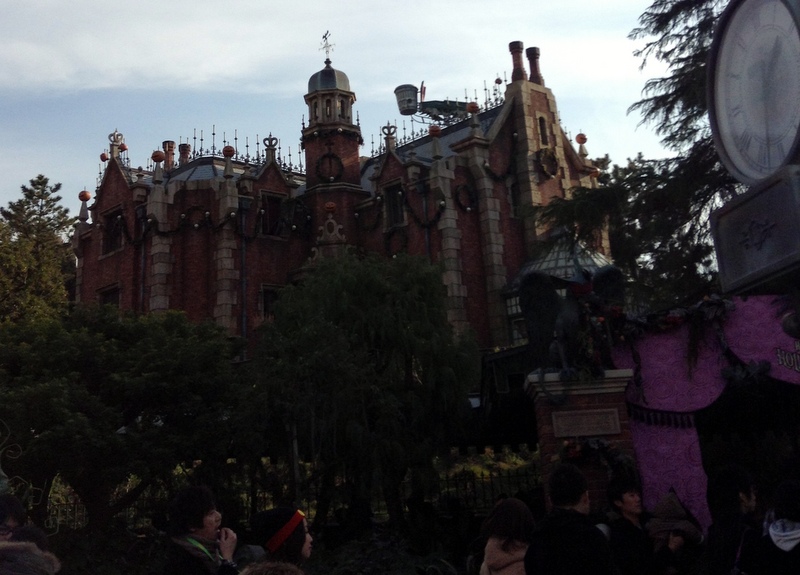 We watched the Christmas parade while waiting in line for the Winnie the Pooh ride. It made the wait much nicer.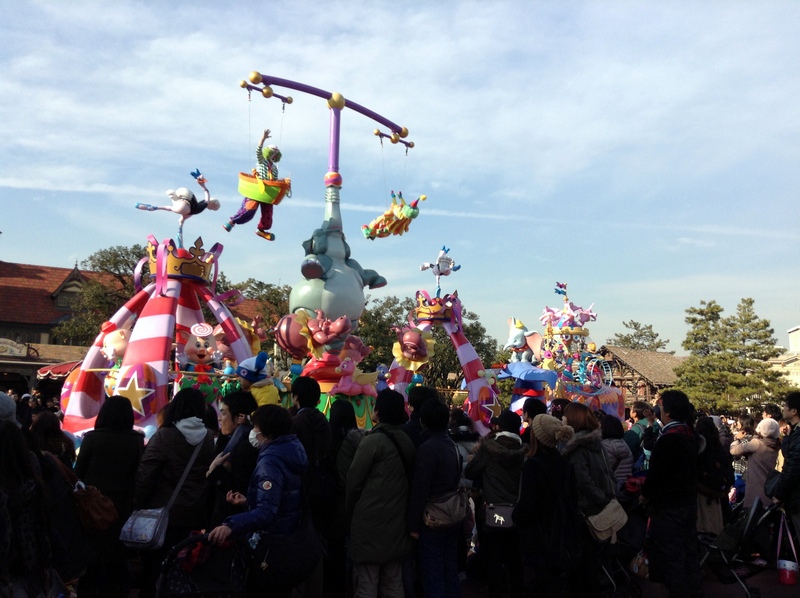 Waiting to go to Tom Sawyer's Island.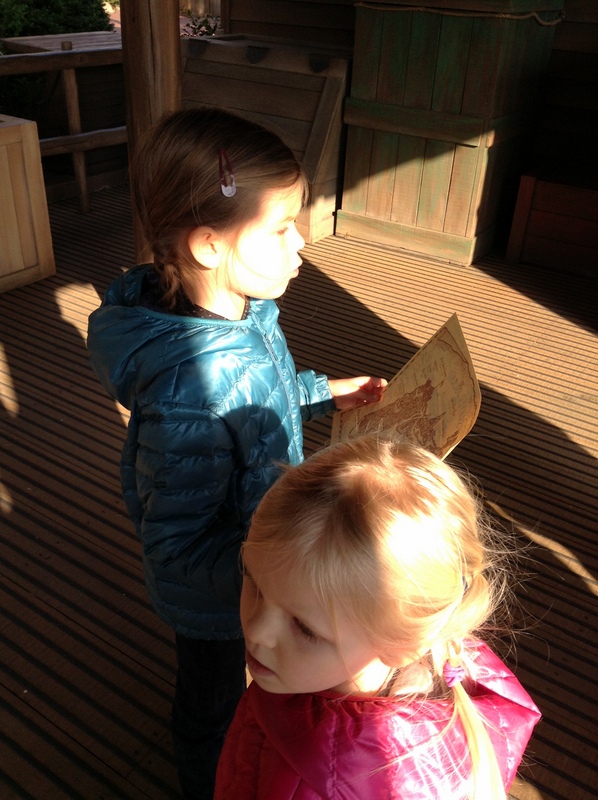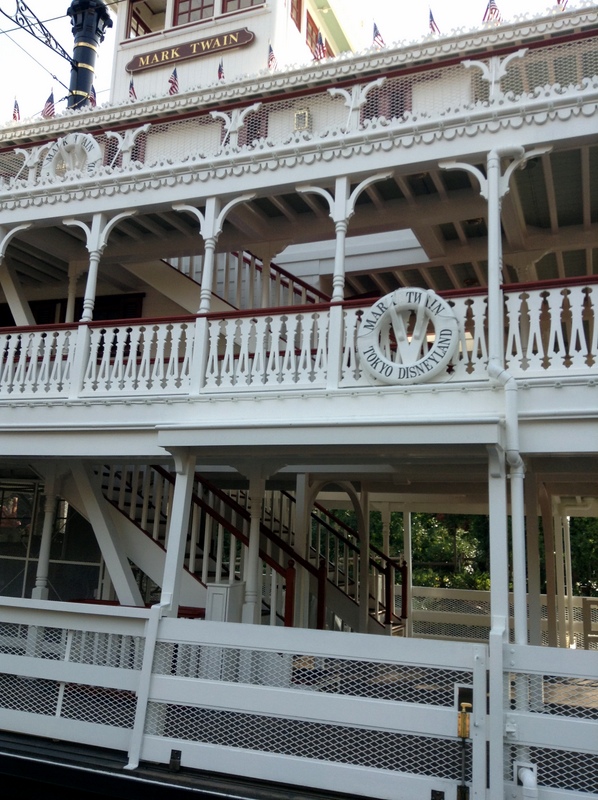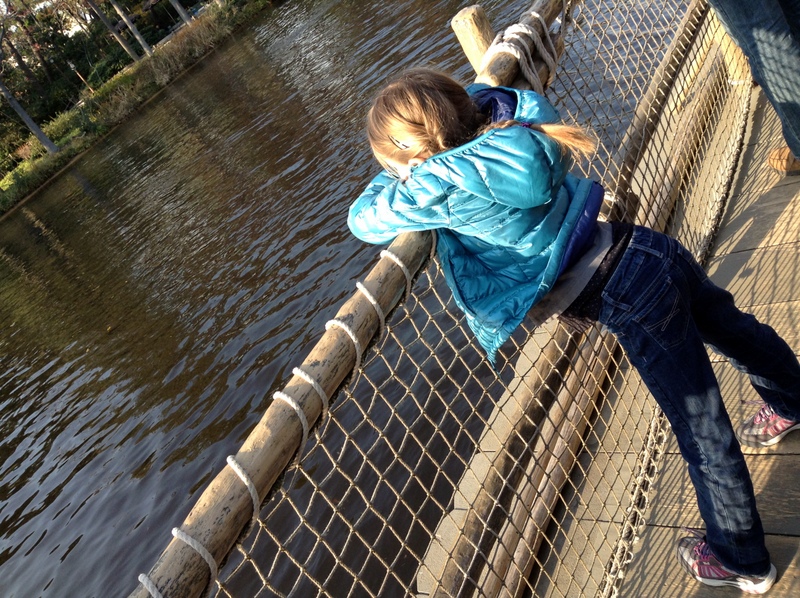 Yes, that does say what you think it does. And it means it. There was also caramel popcorn, chocolate, soy sauce and butter, corn potate, and just regular salted. You could buy cute containers with straps to wear around your neck that held the popcorn, and you could get $5 refills at the different popcorn stands. We tried the caramel and chocolate.
Pirates!! There was almost no line. The ride was almost identical to Anaheim, except that the parts they've changed in Anaheim to be more politically correct (the pirates chasing the women because they want the food they're carrying) have not been changed here. Which I like, because I liked it the old way.
Tiny in a pirate hat we didn't buy her.
The line for Winnie the Pooh wound through pages of the book. You sat in honey pots and went into a huge room that was the 100 acre woods. It was completely gorgeous. Then there was a section with Tigger where hydraulics in the honey pots made you bounce with him. So awesome. The rest of the ride was like the ride in Anaheim.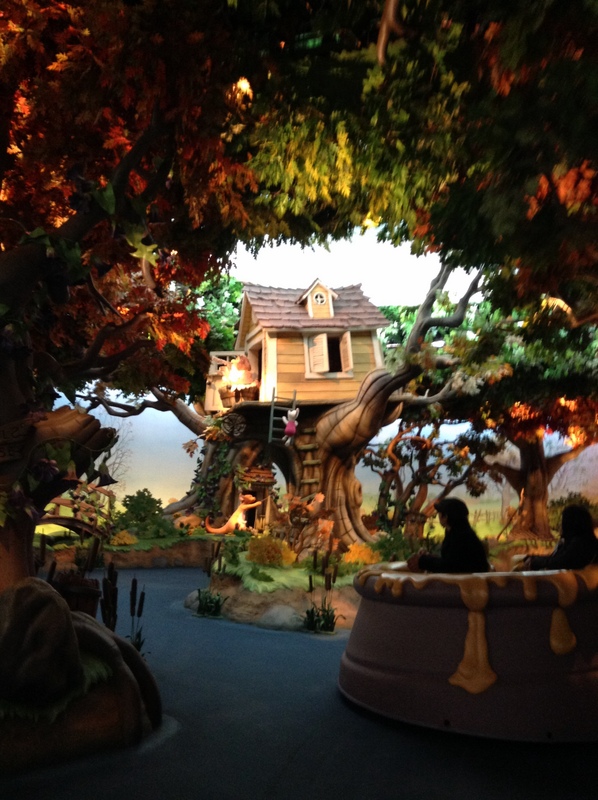 There was a gorgeous restaurant called The Queen of Hearts Banquet Hall filled with Alice goodness.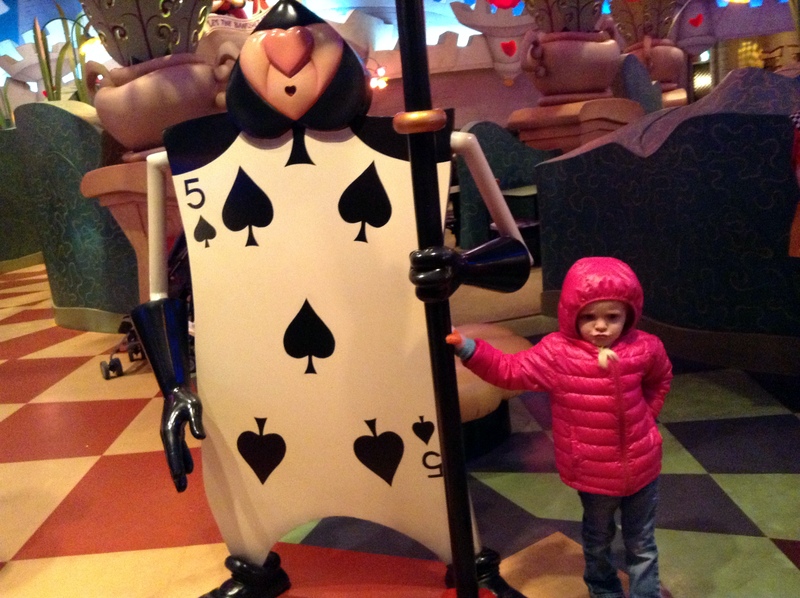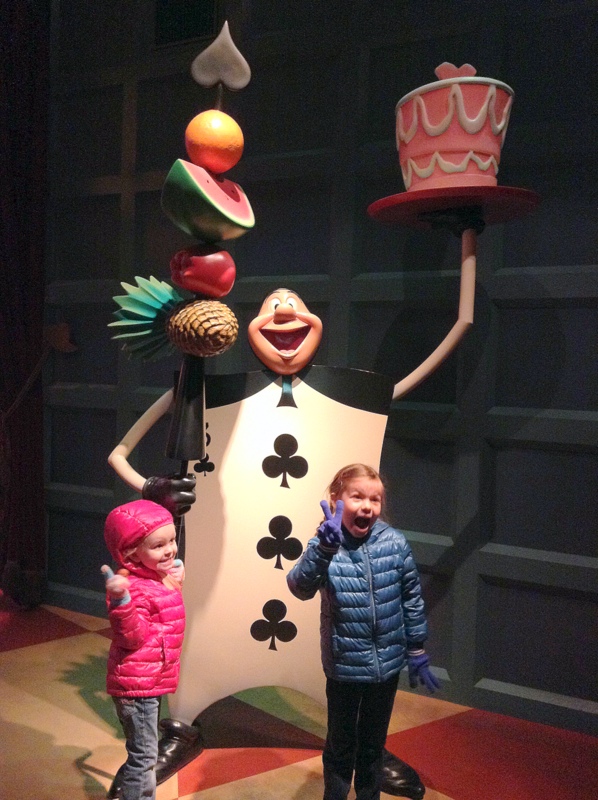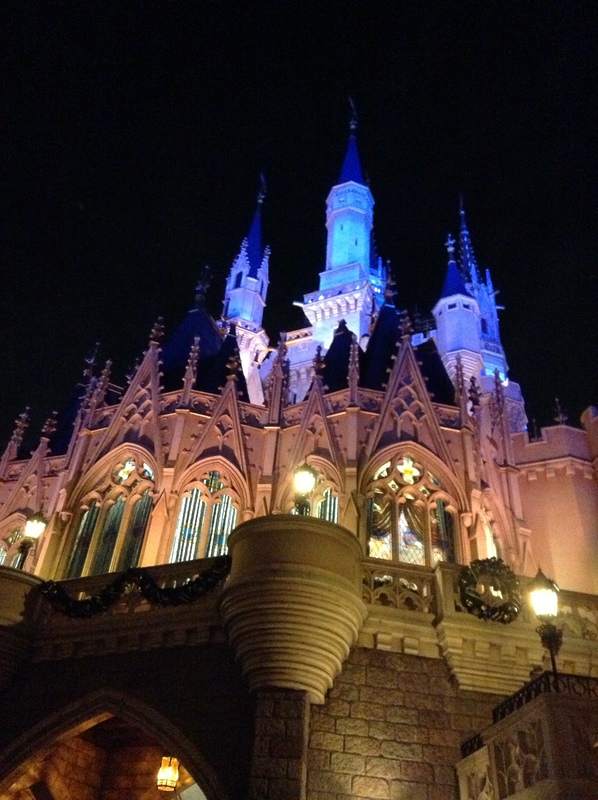 The girls got to stay up late so we could watch the Electrical Light Parade. I'd never seen it before, so I was quite excited myself.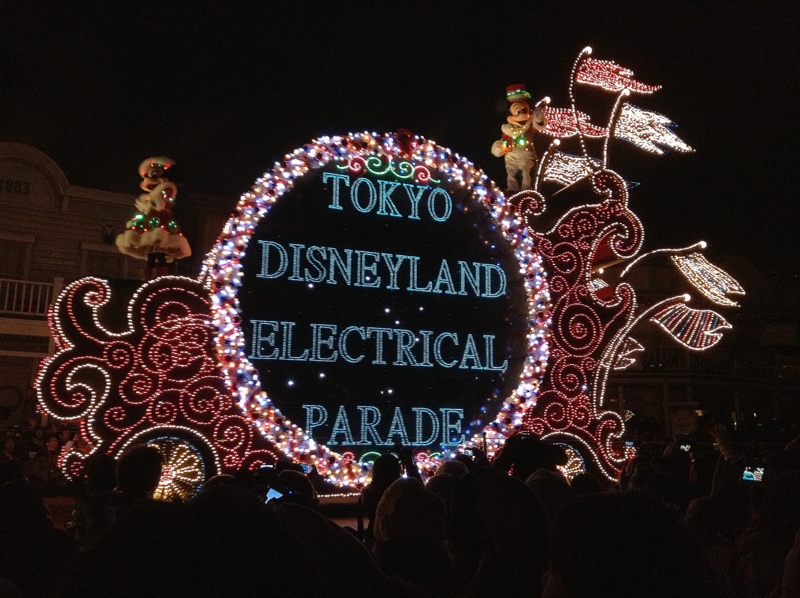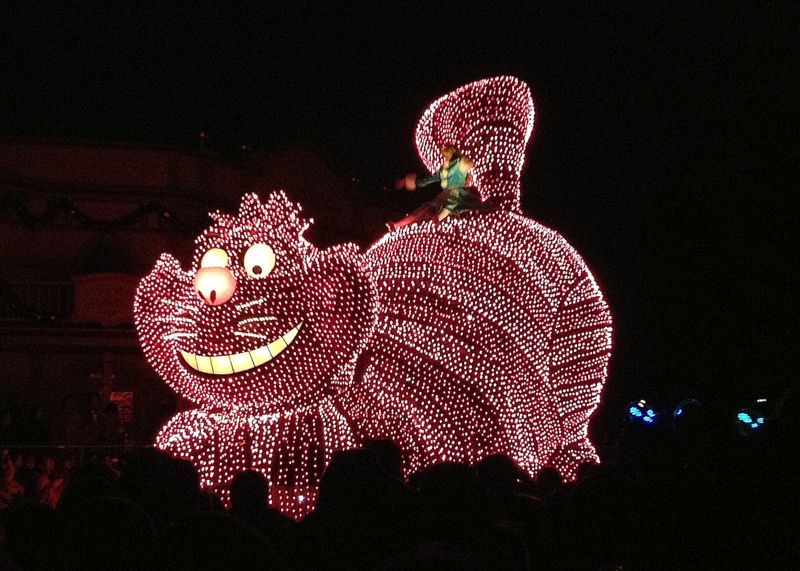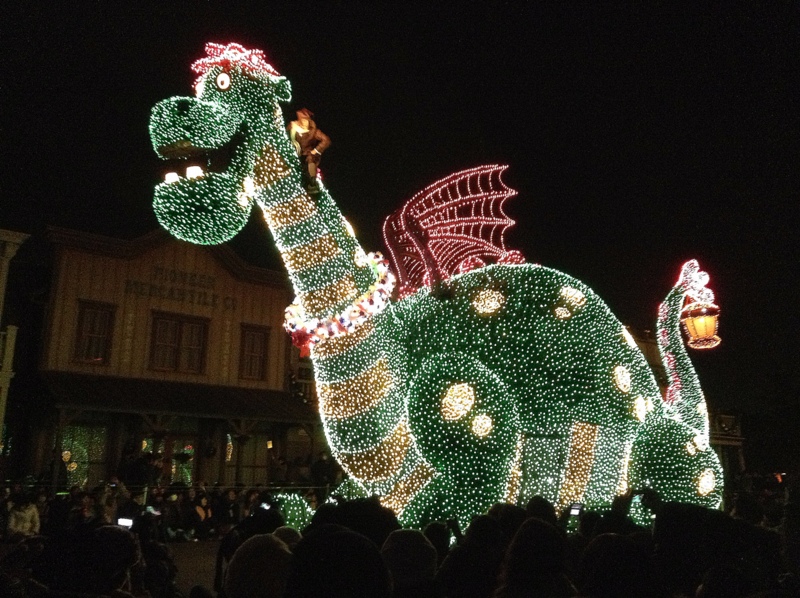 Tiny started screaming and jumping up and down when she saw this one, and waving until I thought her arm was going to fall off.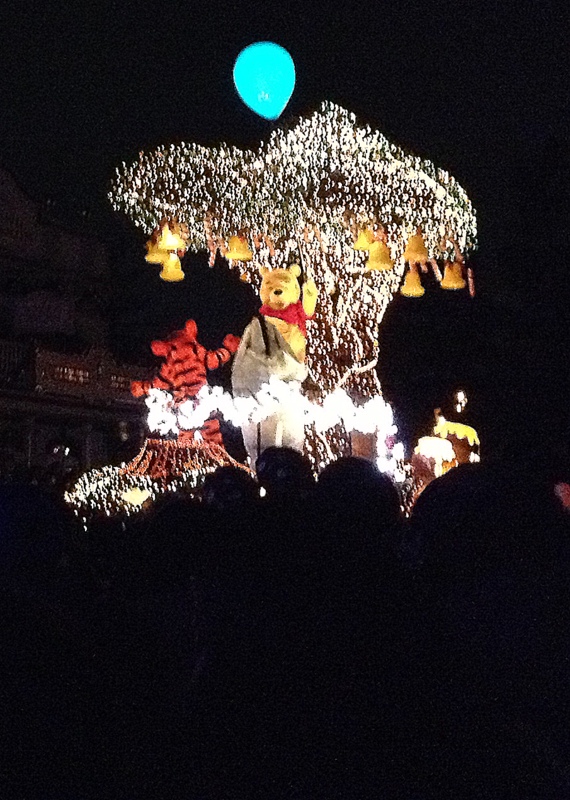 They also got to see the fireworks. I was too busy enjoying them to take pictures. It was Tiny's first time ever to see fireworks in person, and she was completely thrilled.
It was pretty dang cold, so the girls each got to pick out something to keep their heads warm. (They had hats, but they weren't DISNEY hats.)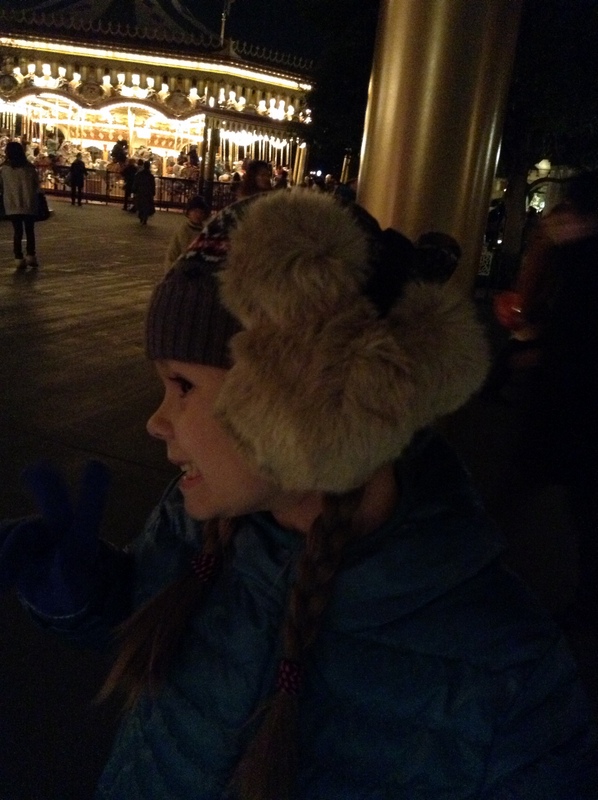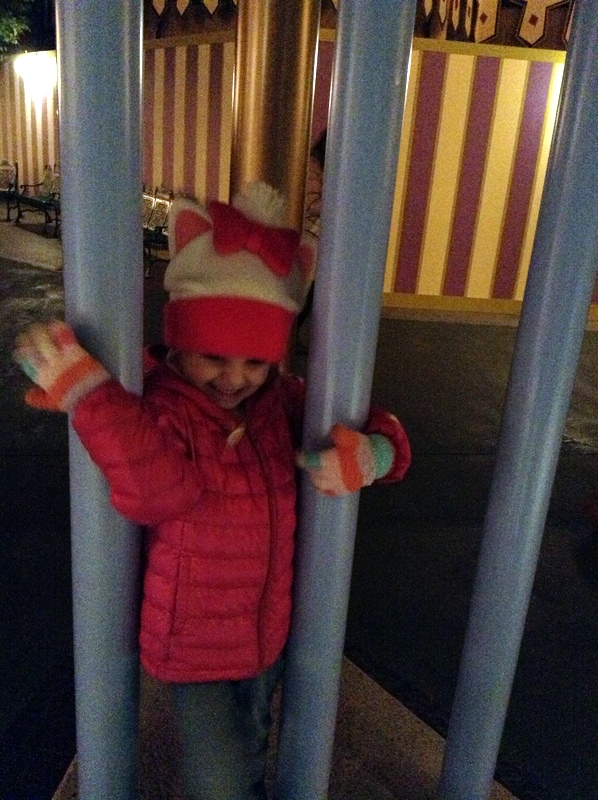 I would say the main difference between Anaheim and Tokyo Disneys is the distinct lack of costumed characters at Tokyo. We saw Captain Hook and the Fairy Godmother walking around as we first entered the park, but that was it. We saw everyone else (Mickey etc) in the parades, but nowhere else.  The fast passes were also different, in that they completely ran out by about noon. If you didn't get one before then, you were doomed to long lines. (That totally bit us the next day at Disney Sea.)  Also different was the food selection- it amused me to no end that the menu at the Hungry Bear Restaurant in Westernland consisted solely of curry. It was delicious, just amusing.  We had a wonderful wonderful time.
Coming soon…. Disney Sea!