On Saturday morning we set out for Disney Sea. It was absolutely gorgeous. Completely breathtaking. Â It rained for most of the time we were there, which made it tricky to get good pictures, but somehow I managed. 🙂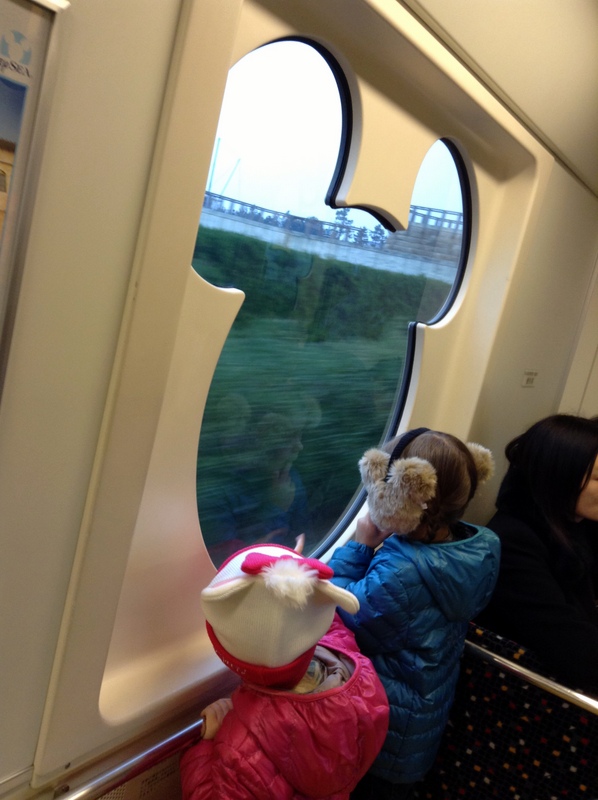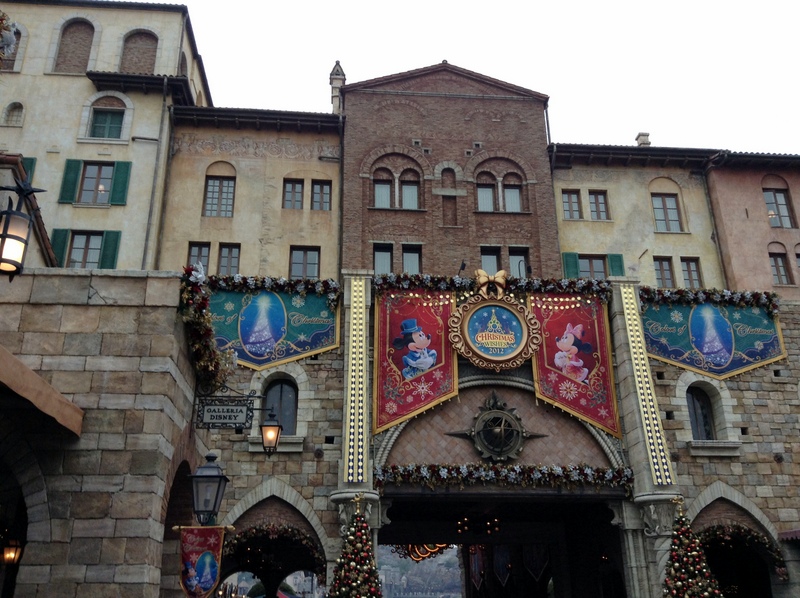 Mediterranean Harbor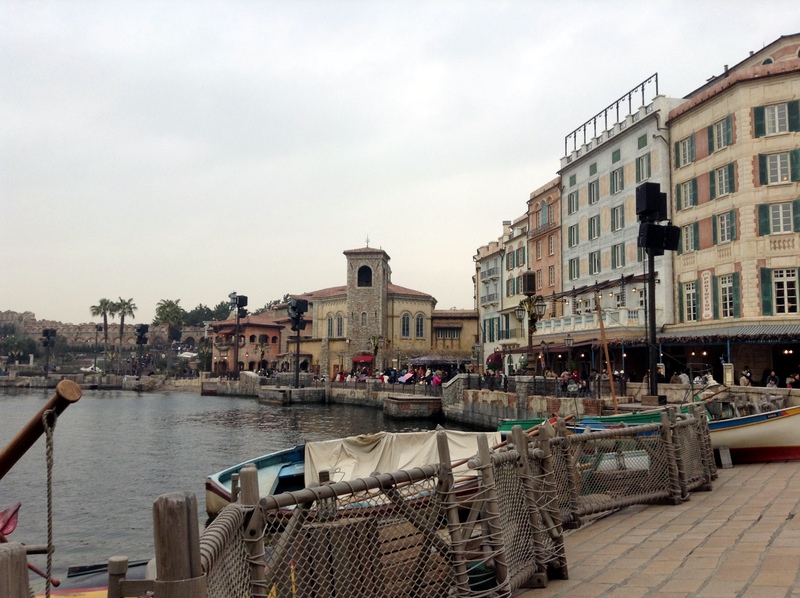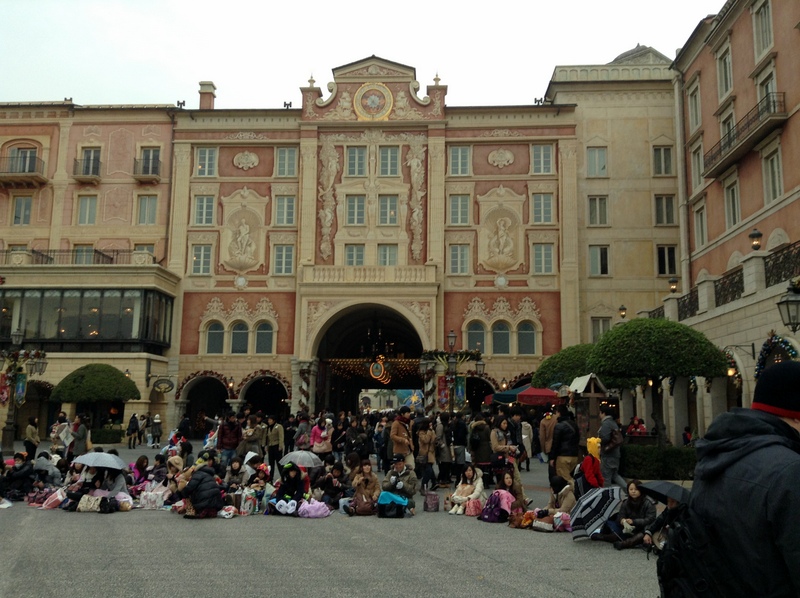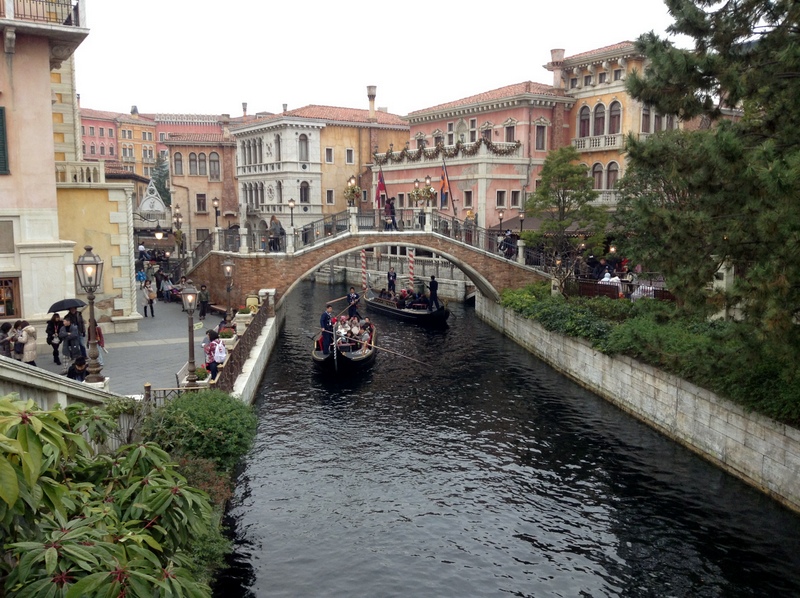 American Waterfront.
The Tower of Terror. We didn't go on it, but it looked awesome. We wouldn't have anyway (the girls are too short), but the line was insanely long. The lines for other rides were also incredibly long- at noon the line for Toy Story Mania was 180 minutes, and there were no fast passes left. Luckily we can go on it at Disneyland. 🙂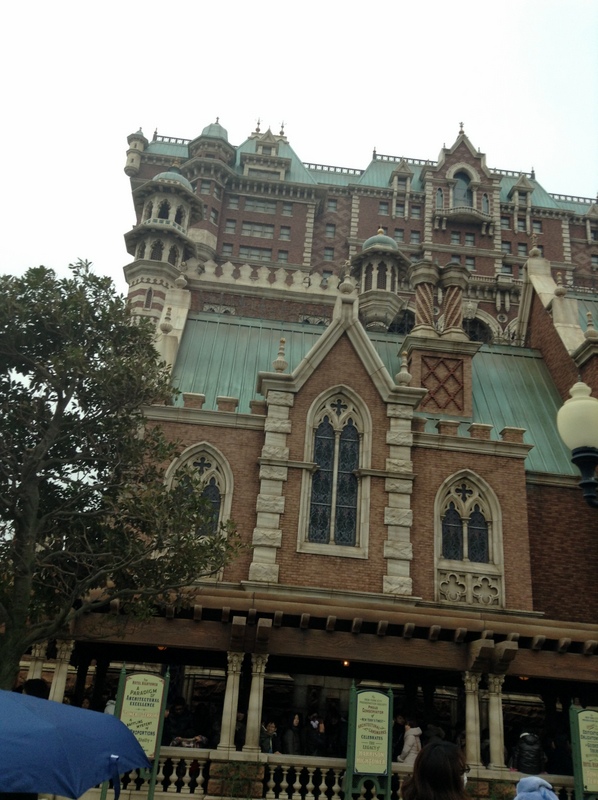 Mermaid's Lagoon has a whole indoor area with Ariel themed rides.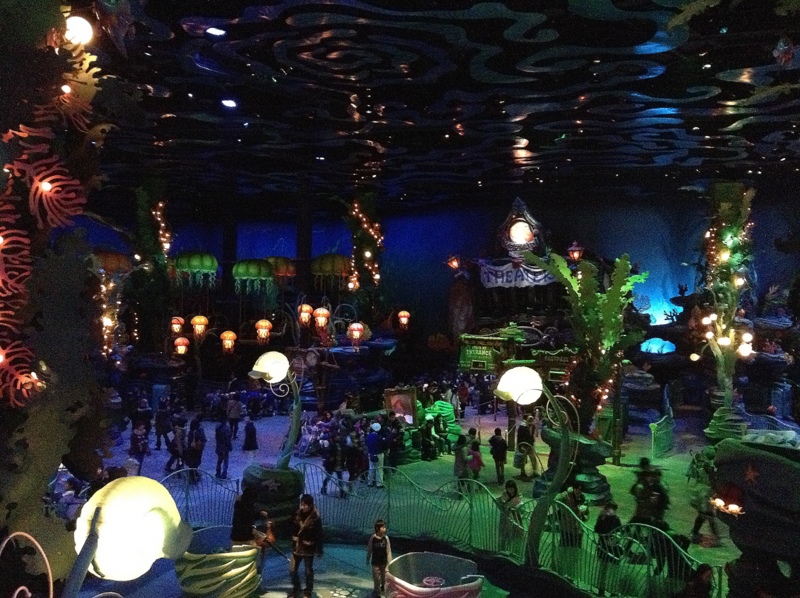 This is the official description for the ride Raging Spirits:
"This is a high-speed rollercoaster attraction racing through the excavated ruins of an ancient stone ceremonial site. In their anger, the gods have twisted the rails into a 360-degree loop. What fate awaits you!? This thrilling ride will turn your world upside down."
The height requirements for the rides are much more lenient than at home. Because of that, Zoe got to go on her very first "upside down" roller coaster. She was so excited, and totally loved it.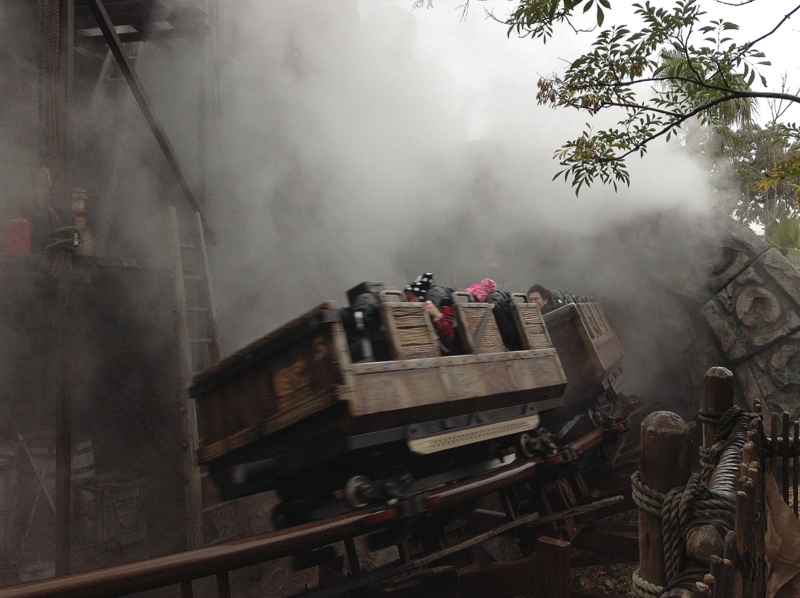 Rides on the Arabian Coast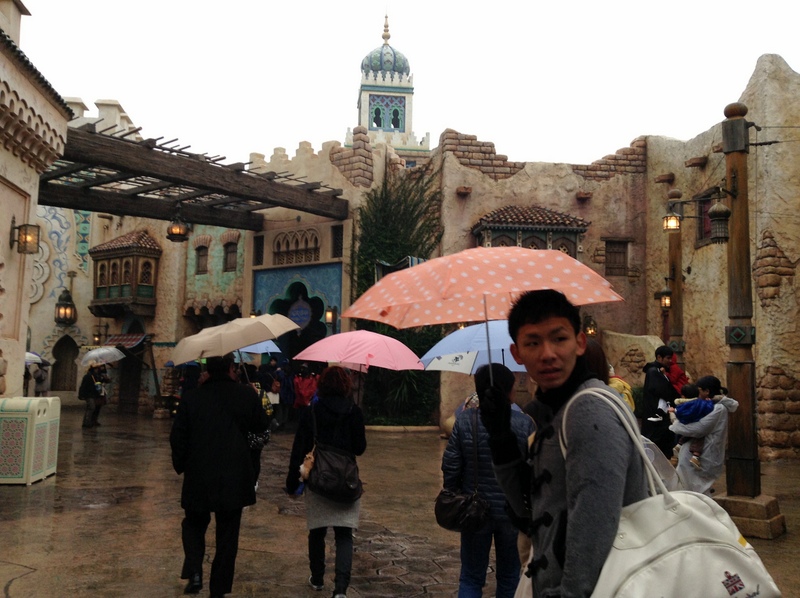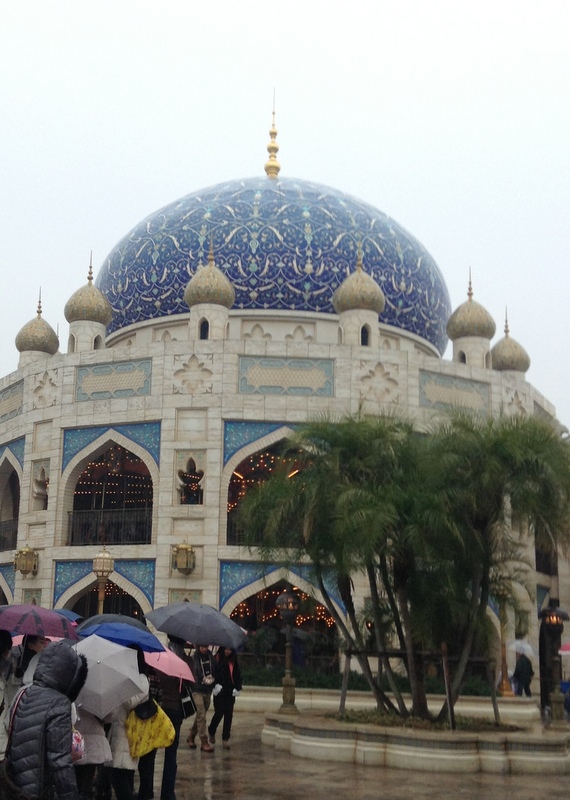 Mermaid Lagoon from the outside.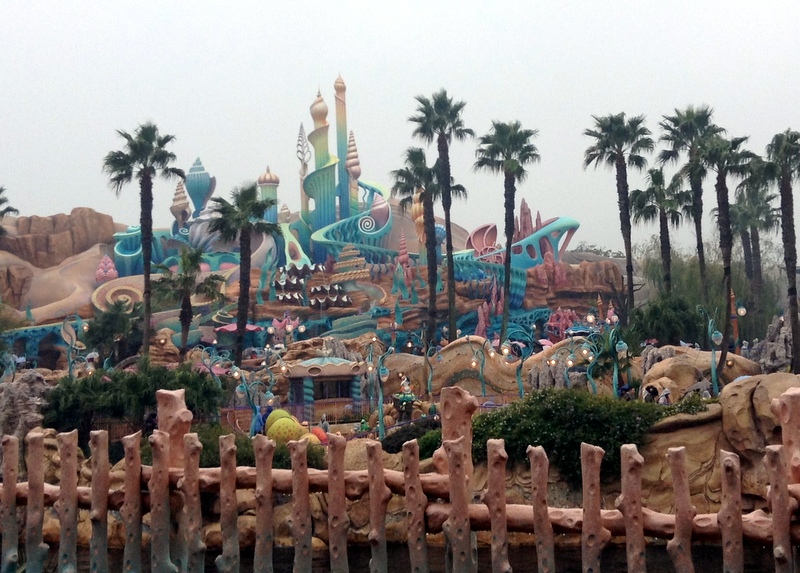 This was favorite part of the whole park- Mysterious Island. All Jules Verne-y goodness.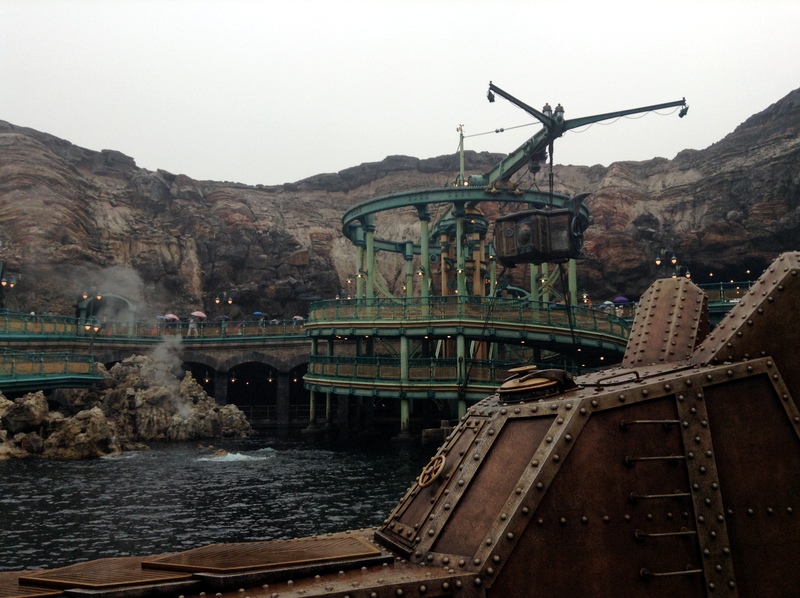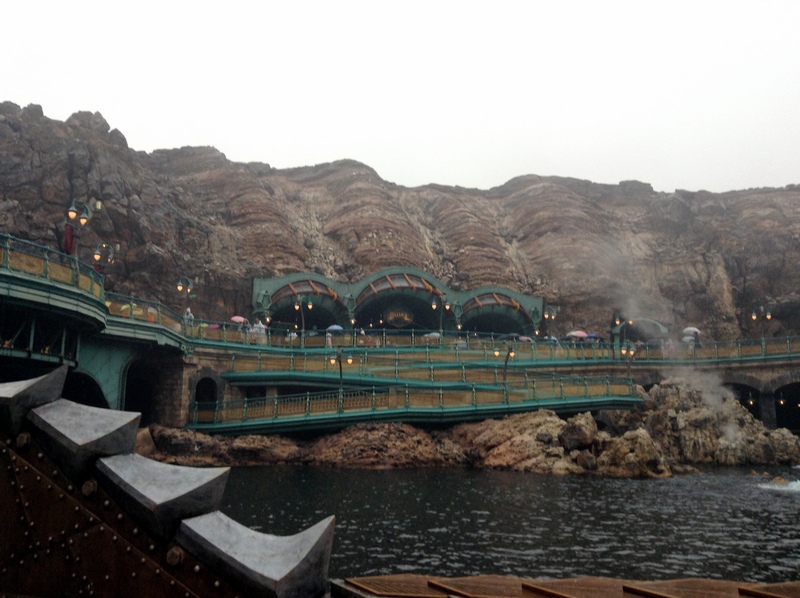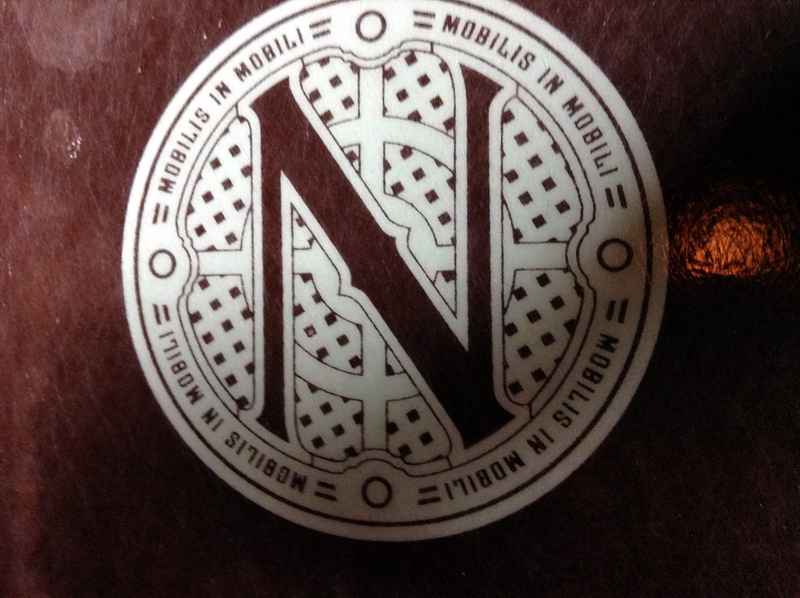 Instead of parades they have a boat water extravaganza. It was amazing.
By this point, it was 42 degrees and raining. We were all super cold, so we didn't stay too much longer.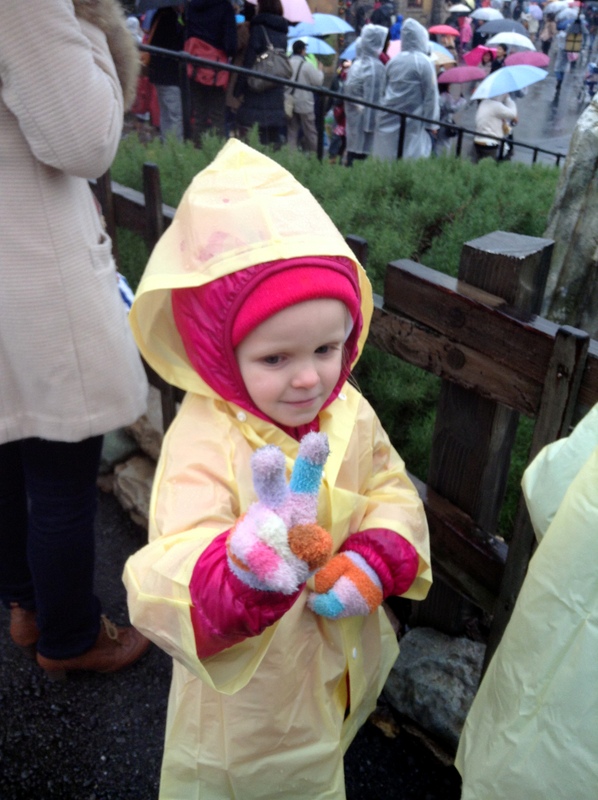 Before we left, we stopped in one of the stores that had these gorgeous Alice dresses. So very Japanese and so very Alice. I love them.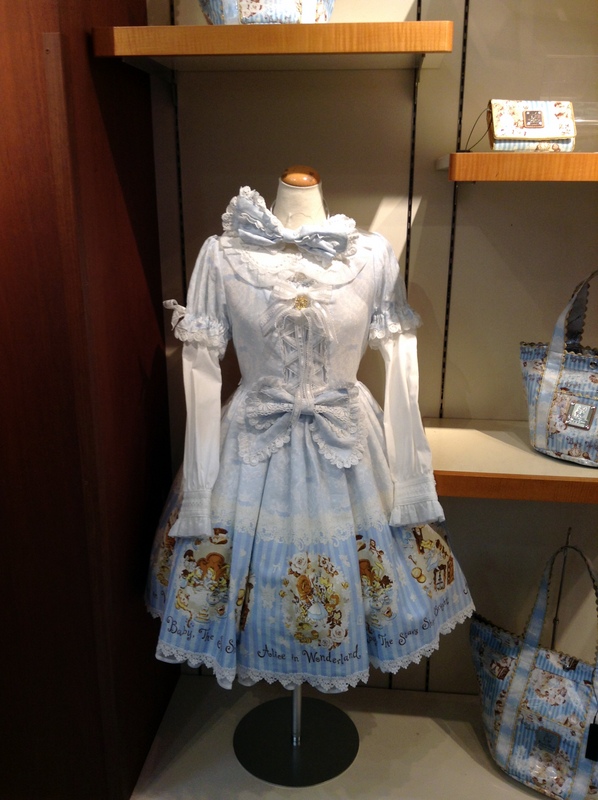 I'd love to go back and explore more, it seriously was incredible. I wish they'd just replace California Adventure with it- all the good rides are there, and all the other rides are better.