Our second day in Tokyo, we ventured into Harajuku. This is the part of town that I was most looking forward to, as it's reputed to be the center of Japan youth fashion. There's also a major shrine there (Meiji Jingu) but we didn't go there that day. No, we were there on the weekend, when cosplayers,  fashionistas, and rockabillies descend on the park and shopping areas. We were there to people watch. I literally walked around with my camera at an inconspicuous level, snapping pictures constantly. That resulted in a bunch of blurry pictures, but thankfully, not all were blurry. 🙂
First observation: The women of Japan don't wear pants. Perhaps they're allergic, like Edyta on Dancing With the Stars. In any case, they don't. They wear skirts or shorts with tights or high socks. Shorts. with tights. Totally a thing here. Even grown women do it, it's not just a teenage thing. (And yes, obviously some women DO wear pants. I just haven't seen it very often.) Â Most of the time, the shorts or skirts are short. Much of the time they're worn with amazing boots and coats. Seriously, I could return home with suitcases of boots and coats. Sometimes they wear kimonos.
Some examples for you:
See? Super short shorts, and tights. My sister said she saw this in England too. Never give in, women of the US. Never give in, never surrender.
Just short this time- no tights. And a boyfriend who looks like a Japanese Andy Samburg. (Is that his name?)
Shorts over patterned tights. Lots and lots of patterns. And yet somehow it works. Japan fashion is magic.
On to the cosplayers:
Yes. That is a man.
And these girls are completely adorable.
In the park courtyard, the rockabililes hold court, dancing to good ol' rock and roll.
The best part? This groups name is:
You read that right. Lebels. Not Rebels. See, because they don't say R's well…. I couldn't make this up.
After we walked around the park we went into the madness that is Takeshita Street.
Packed with people, as far as the eye can see.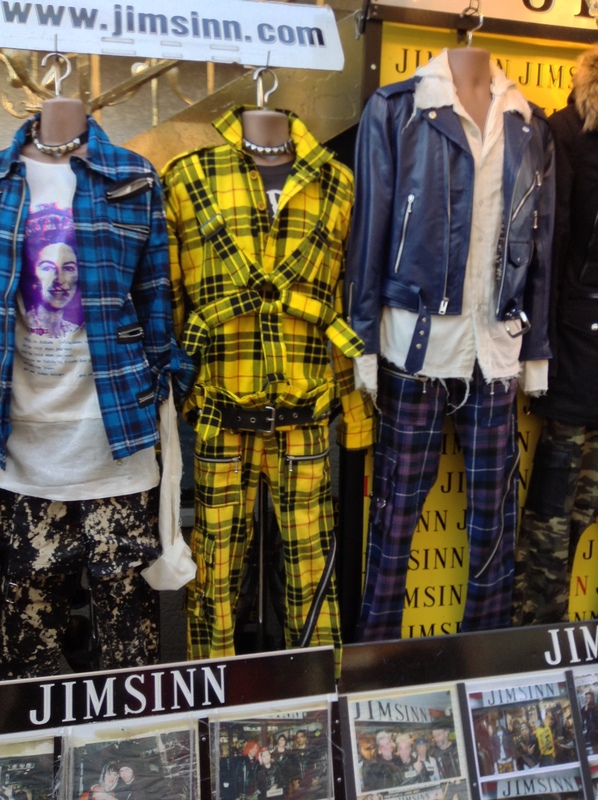 You know you need one. Should we just bring them back for everyone as Christmas presents?
Tiny LOVED her ice cream. She also loved this stick.
And then Zoe had to hold the stick.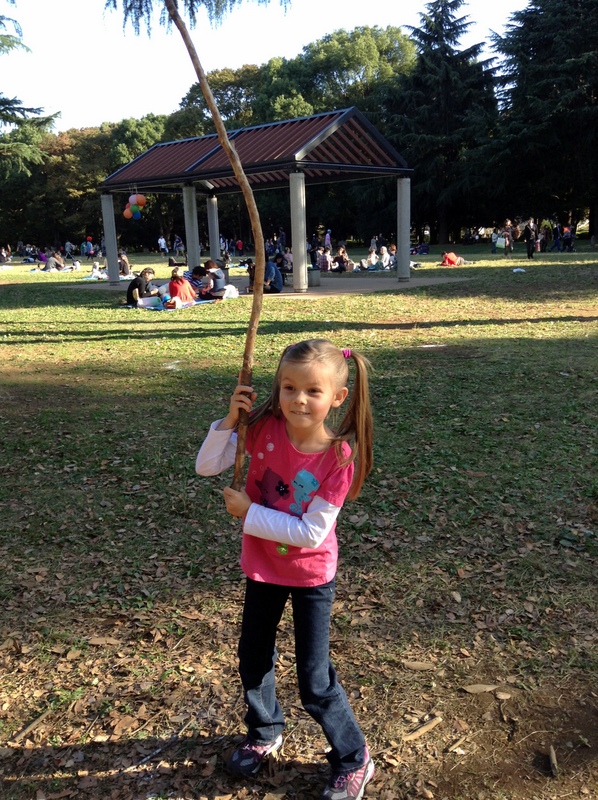 Perhaps needless to say, we love Harajuku. We've been back probably 5 times (6? 7?) already. It's not as packed during the week, and you can actually go into stores without getting squashed. But those are pictures for another post.