While my parents were here we made it out to Fabric Town in Nippori. I've wanted to go since we got here, but I figured the girls wouldn't be up for a long trip full of lots of fabric stores, so I'd put it off. But my parents were perfect company and up for the madness. (I was right, the girls would have lost patience really early on.)
There are 45 different fabric/notion stores on one street, it's pretty fantastic.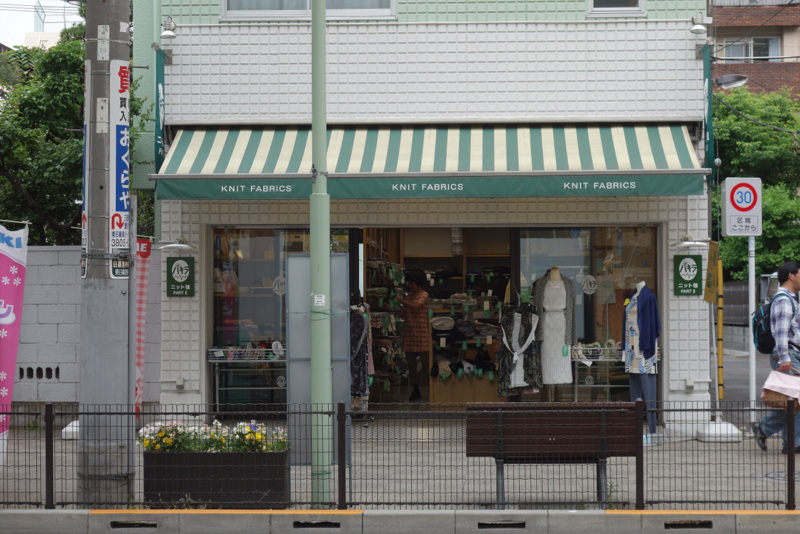 This store had the most gorgeous collection of trimmings. I have no use for them- that's not the type of sewing I do- but it took all my willpower not to walk out with a bag full.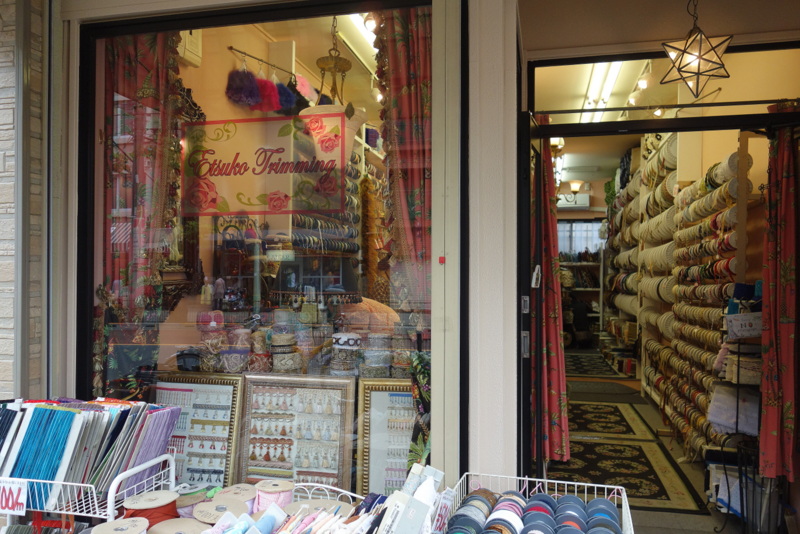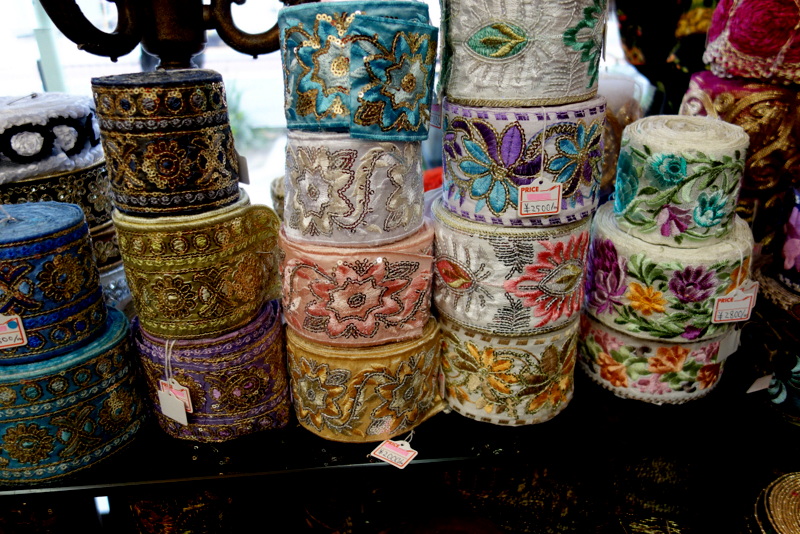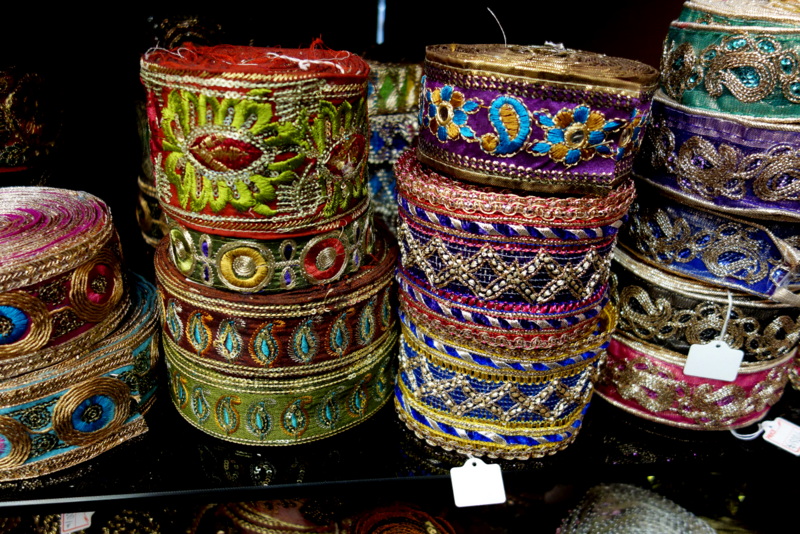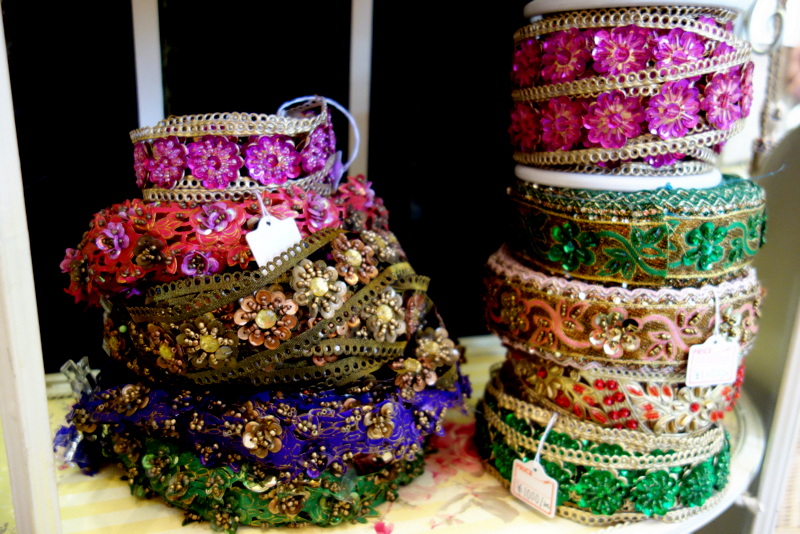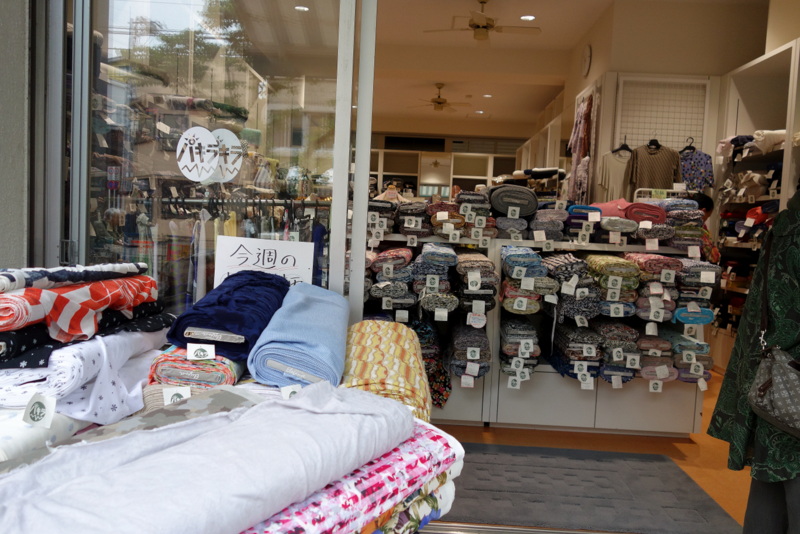 Tomato is the store you want on this street. There are 5 separate locations on the one street, but the one with 5 stories (which actually isn't the one in this picture- it's across the street) is the best. It's full of awesome Japanese cottons. Rumor has it that the first floor sometimes has great finds for 100 yen a meter, but the selection on the day that we went was awful. But the rest of the fabric was amazing. I didn't take pictures inside because I was too busy picking out my goodies. The prices are pretty good- not deep discounted, but definitely reasonable. You have to buy in meter increments- no half or quarter meters.
This is my other favorite. It's called Mihama, and it's just down the street from Tomato. This store has excellent prices but all of the fabric is precut and bagged. There are bags with 1 meter, 2 meter, or half meter cuts, and not all are available for all fabrics. But they have a great selection and I got a ton of Echino fabric (my FAVORITE) for quite cheap.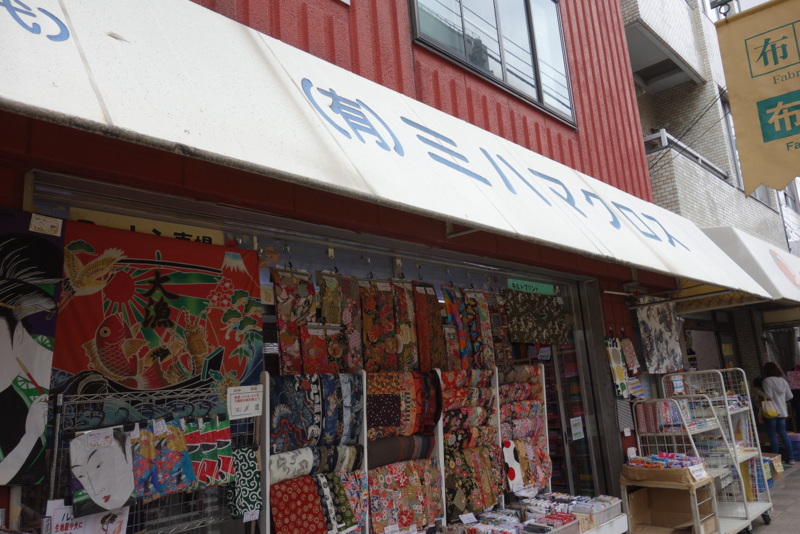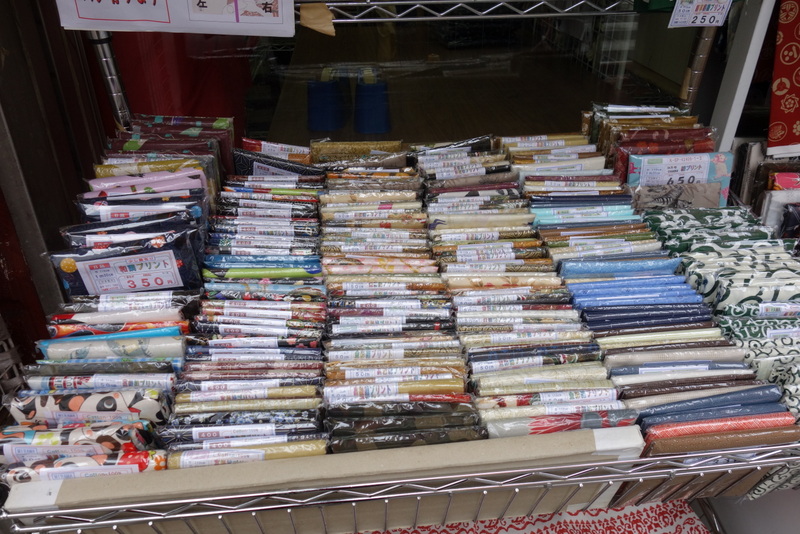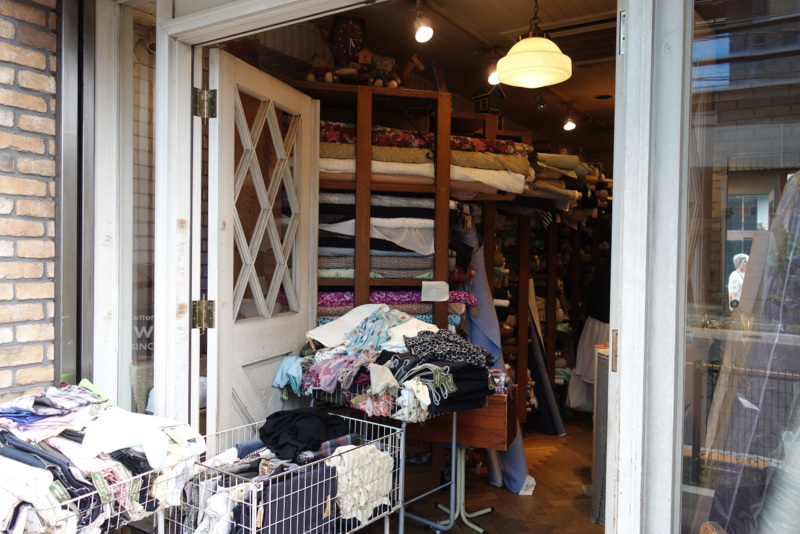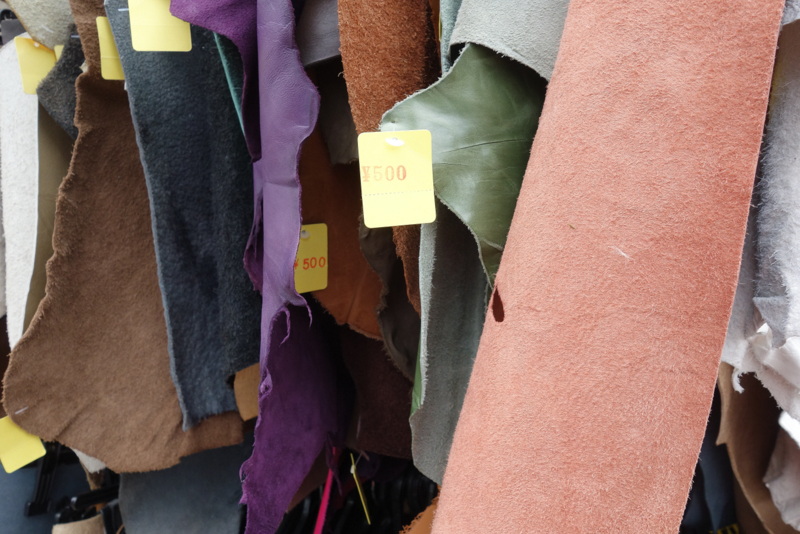 Do you want to see what I came home with? I need to add the caveat that I've never bought this much fabric in one go before, and I never will again (unless we take a trip back to Japan). This was my one shot at Nippori- I had to make the most of it. Please imagine it all not wrinkly.