Yesterday we explored an area we hadn't been to yet in Jiyugaoka in search of a temple that my friend posted about on Facebook. (I love FB for that reason.) We found it, and it was incredible. It's on the site of the old Okusawa Castle (which is now gone) and has trees that are over 700 years old. The grounds are home to a number of halls which hold different statues.
I'm not sure who this fellow is, but he is magnificent. (We're pretty sure that he's King of Hell,  Yama- god of death.)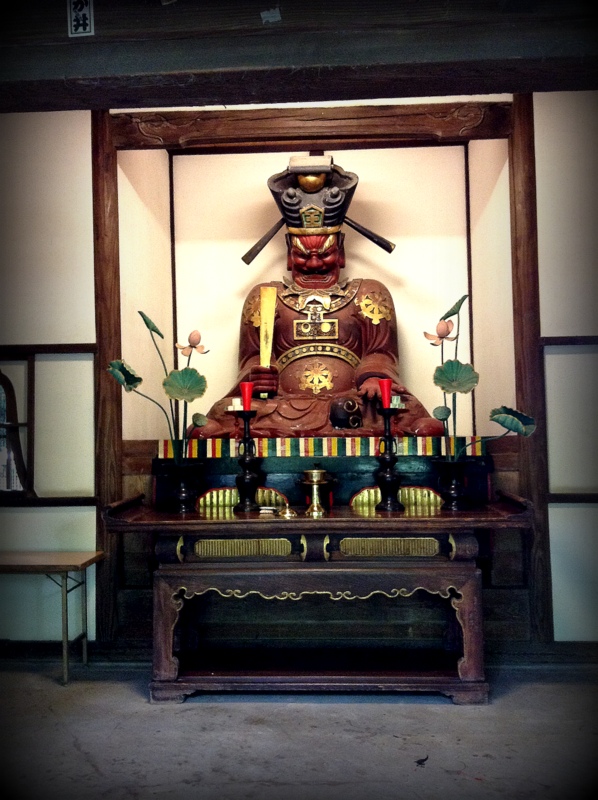 3 of the  25 attendant bodisattvas. (Those right on the edge of enlightenment who choose to stay on the Earth to help others.)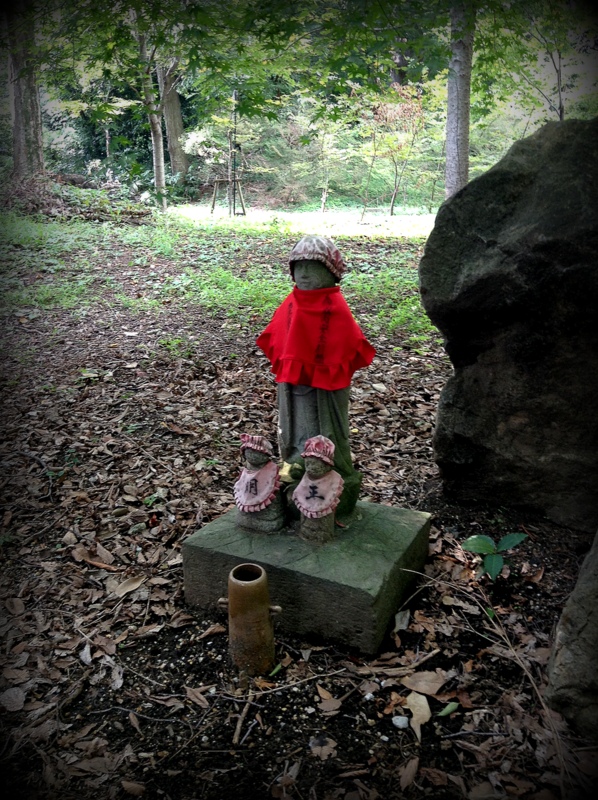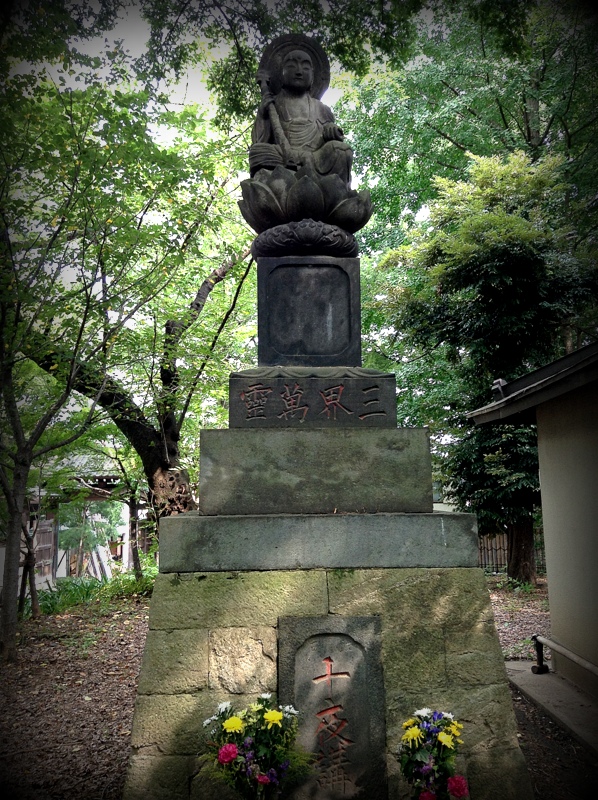 A crow, getting ready to cleanse itself.
Inside one of the halls.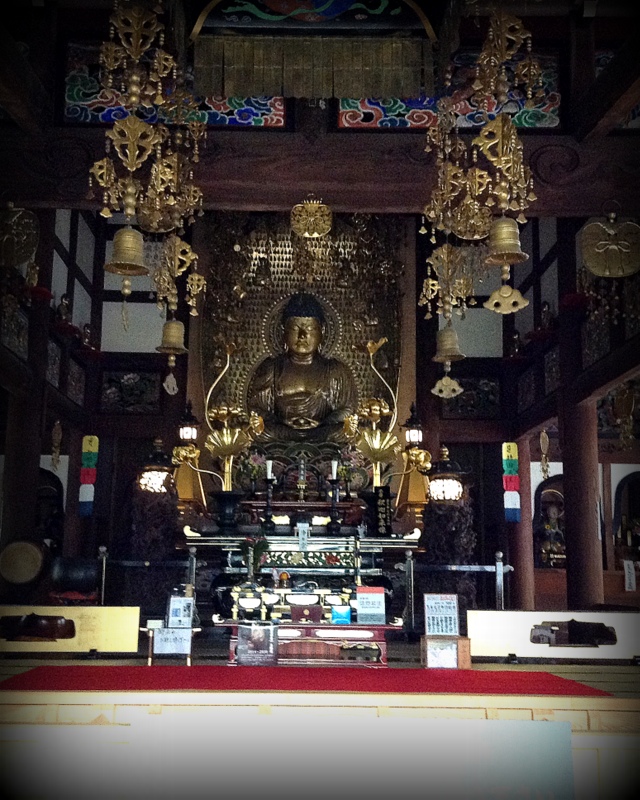 A little caterpillar friend interlude. These little guys were EVERYWHERE. And there were tons of butterflies- we saw at least 6 different kinds; a few I hadn't ever seen before.
The Hall of the Three Buddhas. There are actually three of these halls, each with three Buddhas. The Buddhas in each hall are the same, but each hall's Buddhas are different- their hands are in different positions (mudras) and their expressions are different. This was the only hall of the three that was open, but we could see through the windows of the other two. In the third hall, one of the Buddhas wasn't there- which I think is a gorgeous start to a mystery/adventure novel.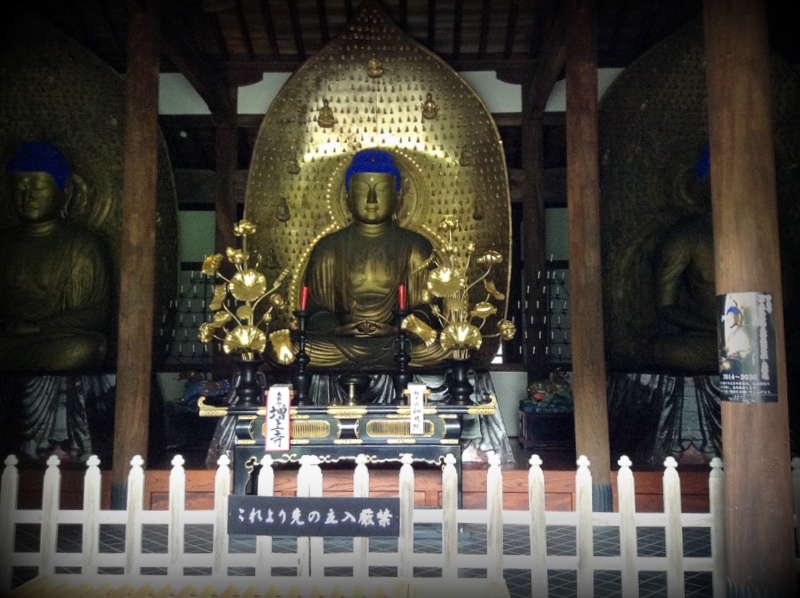 There is also an extensive cemetery on the grounds. Thank goodness the girls love cemeteries, because we got a good long chance to look around.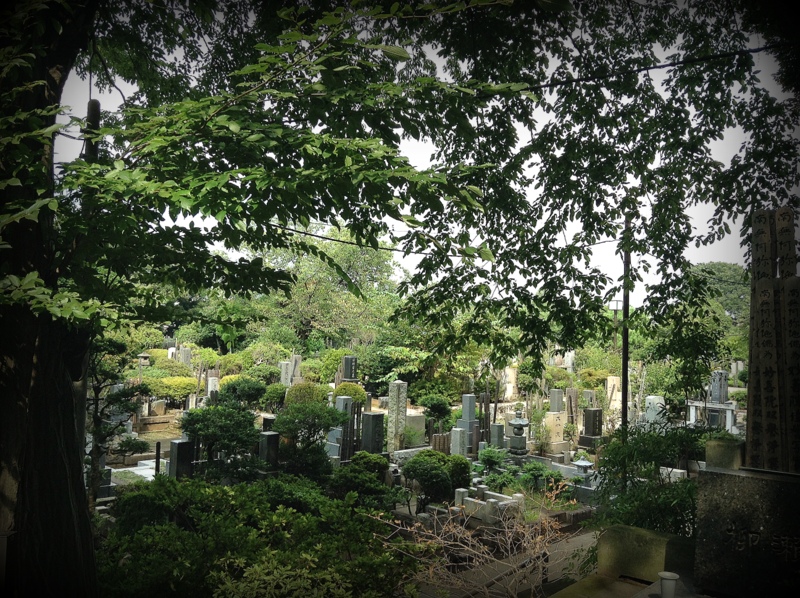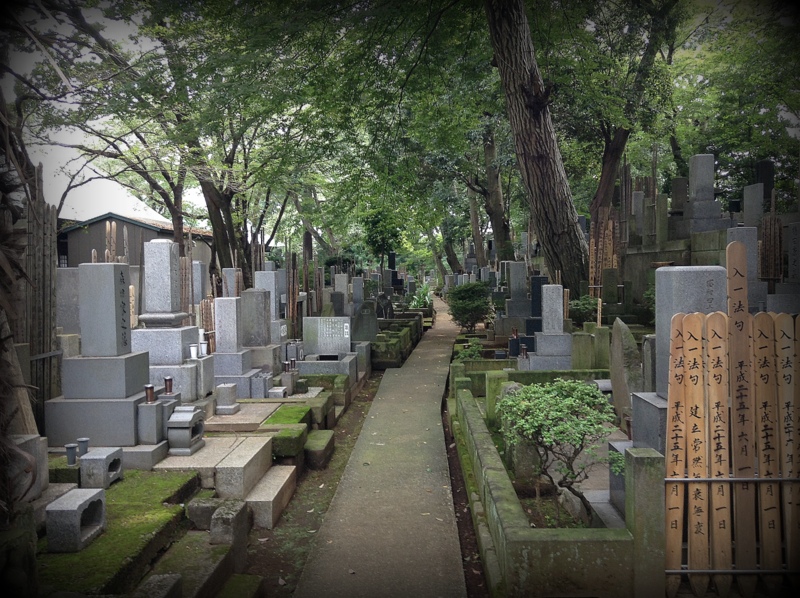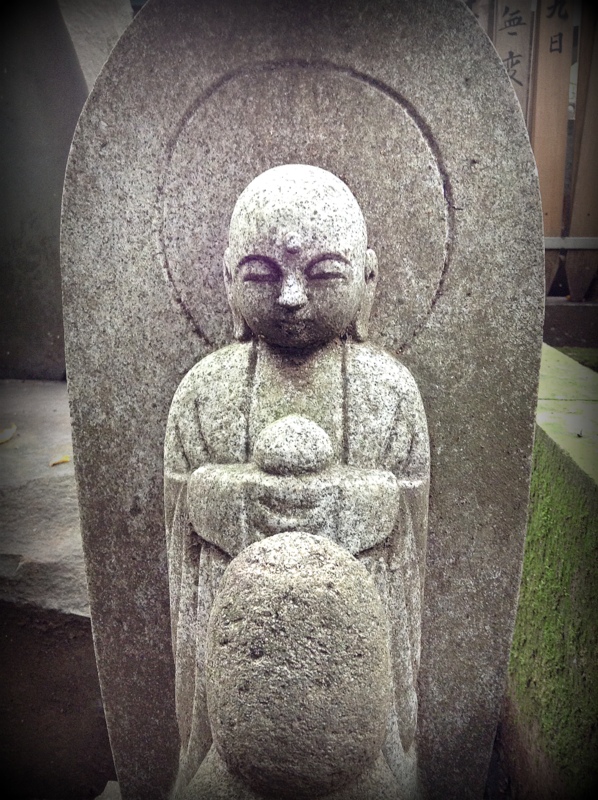 I love this little guy so much. It was smaller than my hand.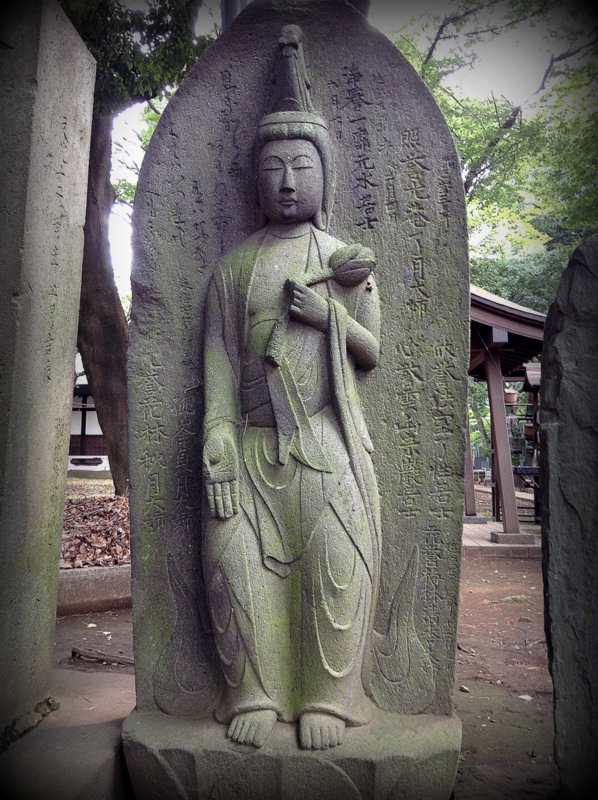 Hiding in the gravestones.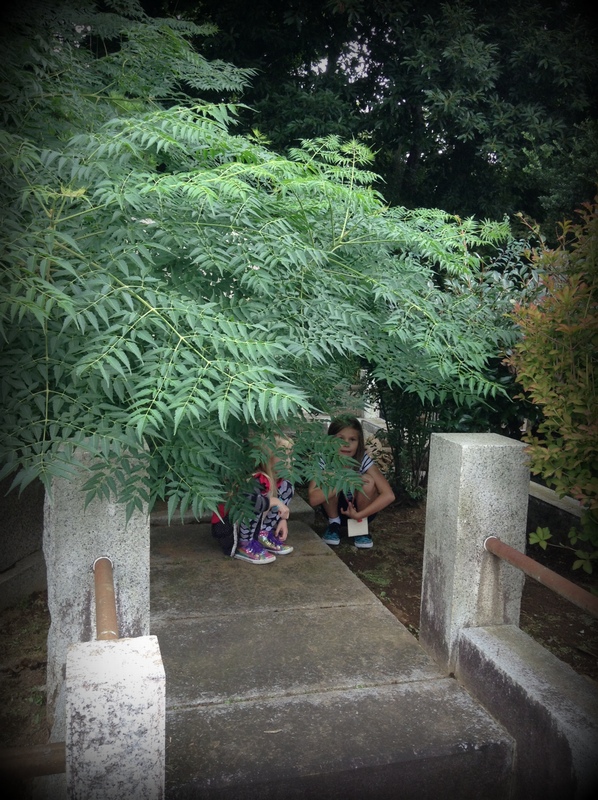 I love that these are things that will fuel the girls' imaginations and memories.