Characters at Tokyo Disney Parks
One of the fun things about our Disney trip this time is that we saw a bunch of costumed characters that I've never seen at CA Disney. When we went last time, we barely saw any costumed characters, but that probably had to do with the rainy freezingness of it all.
I have seen Mary Poppins and Bert at CA Disney, but these were adorable.
Cinderella's Fairy godmother with a kind of creepy mask.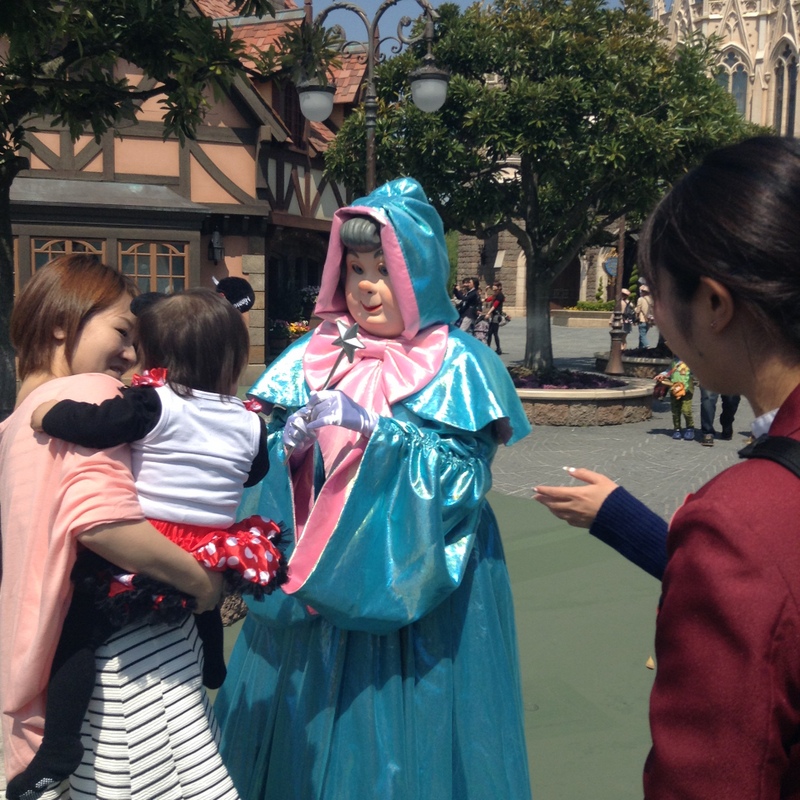 The whole cast of Pinocchio.
Jack Sparrow- who did a great job with the voice and the walk.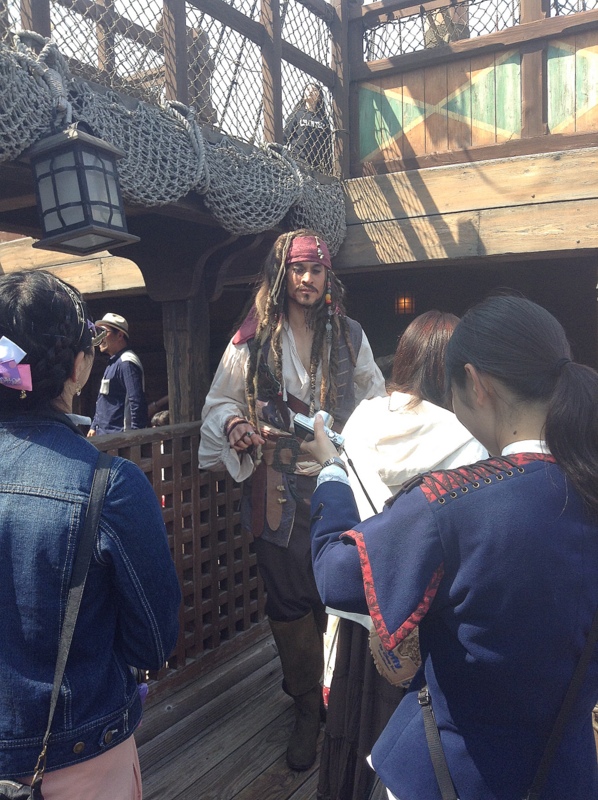 Jasmine.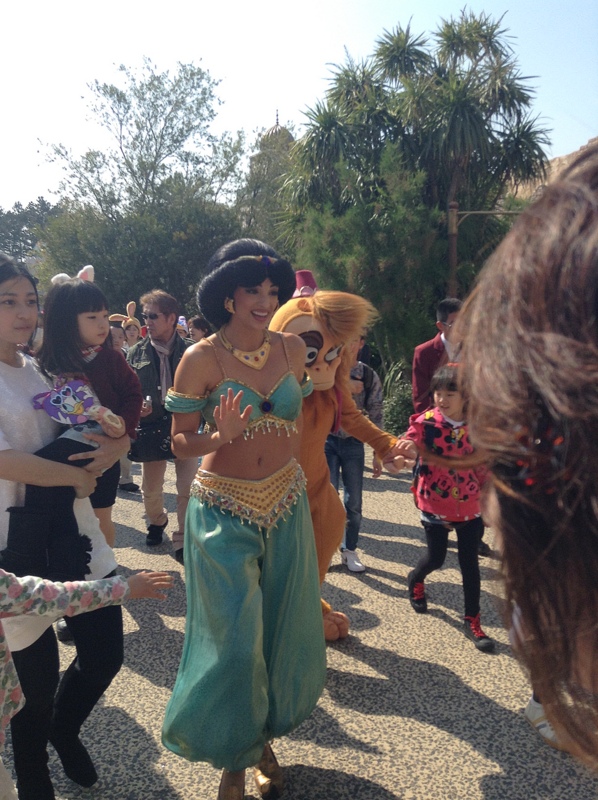 Stichi and Angel.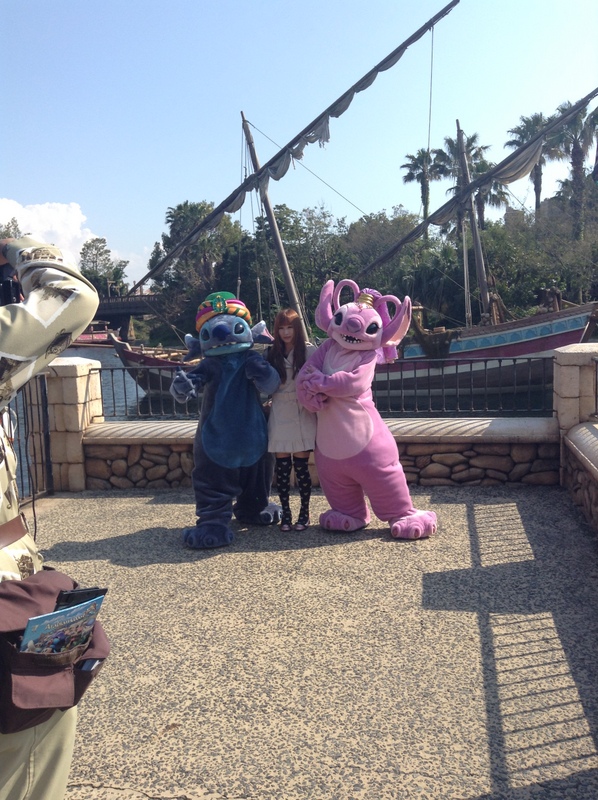 Jafar.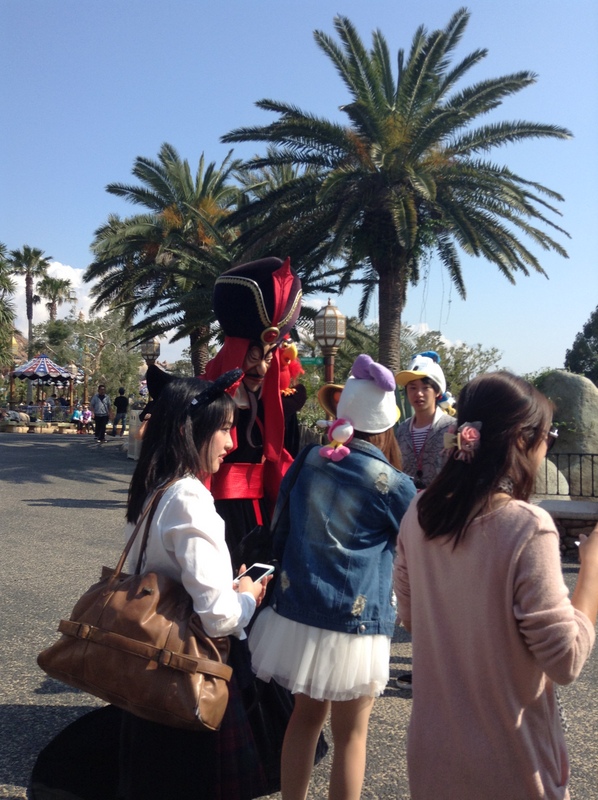 Agrabah Daisy. 
Mexican Donald.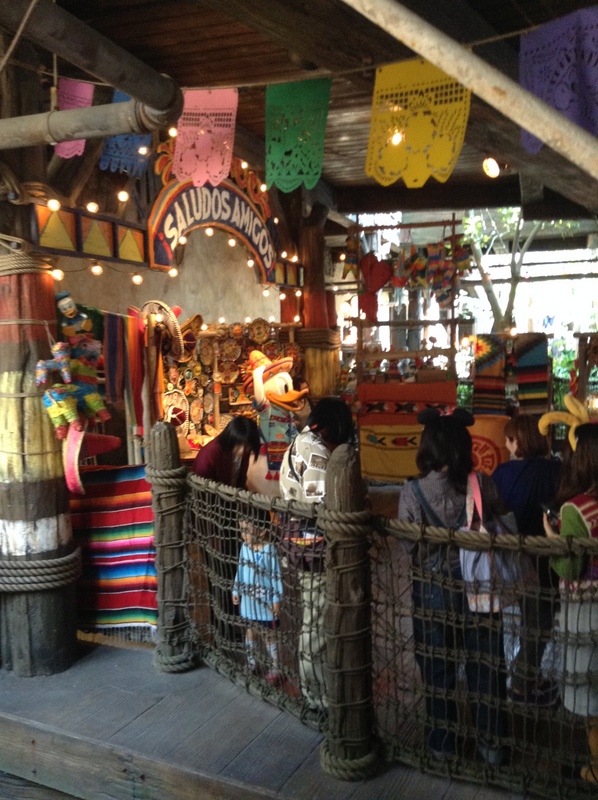 The Sheriff of Nottingham. The girls were not remotely interested in having their pictures taken with any of the characters, except for the Sheriff and Robin Hood. They were SO excited to see these two.
Especially when Robin took off running with them
over to an open area so that he could do a little dance with them. I'm completely serious. It included putting their hands out 
and spinning.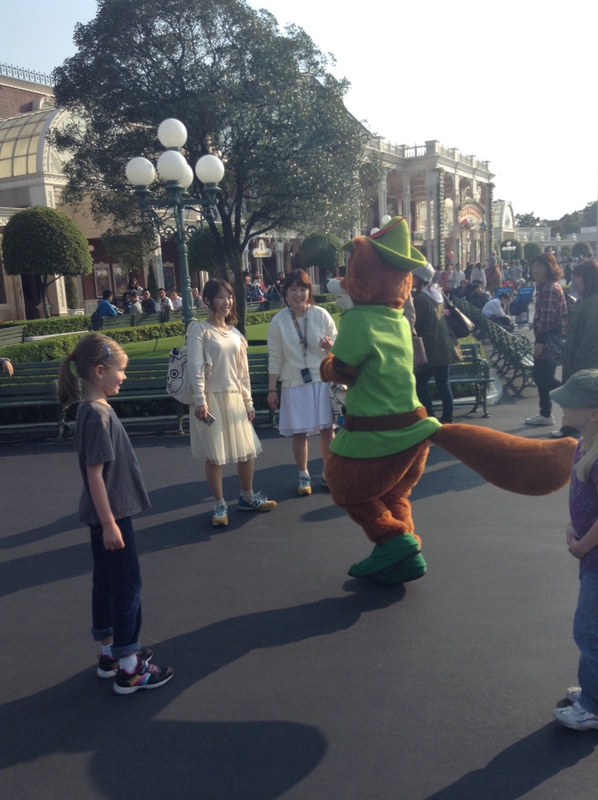 Robin Hood wins the honorary Eeyore award for best costumed character this time around.
Esmeralda. Speaking of whom, did you know that there's a Hunchback of Notre Dame 2? Â I don't even know how that's possible.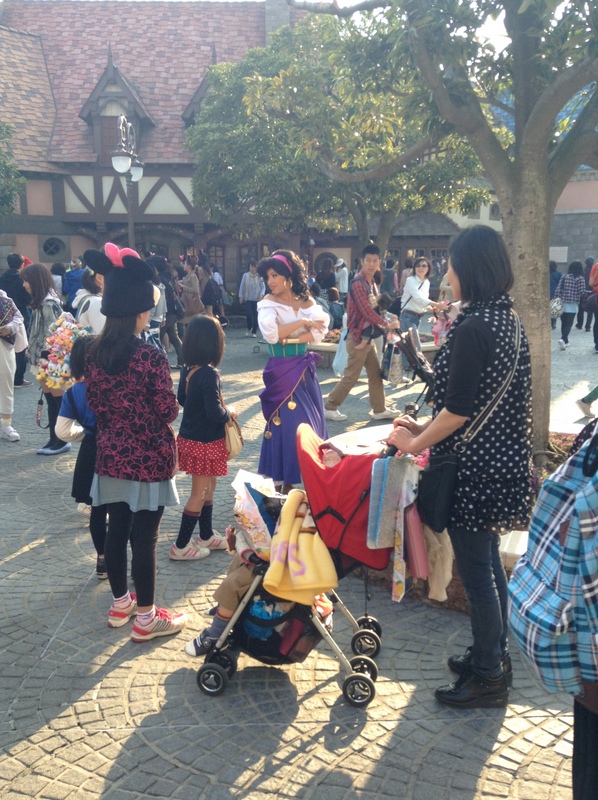 This isn't a very good picture, but Wendy and Peter Pan are there in the back. Captain Hook and Smee were also there (but not in the picture). I've seen Hook and Pan at CA Disneyland, but never Smee and Wendy.