I took some pictures this morning as we walked down to the train station so that you can see our street. Here you go.
Across the street: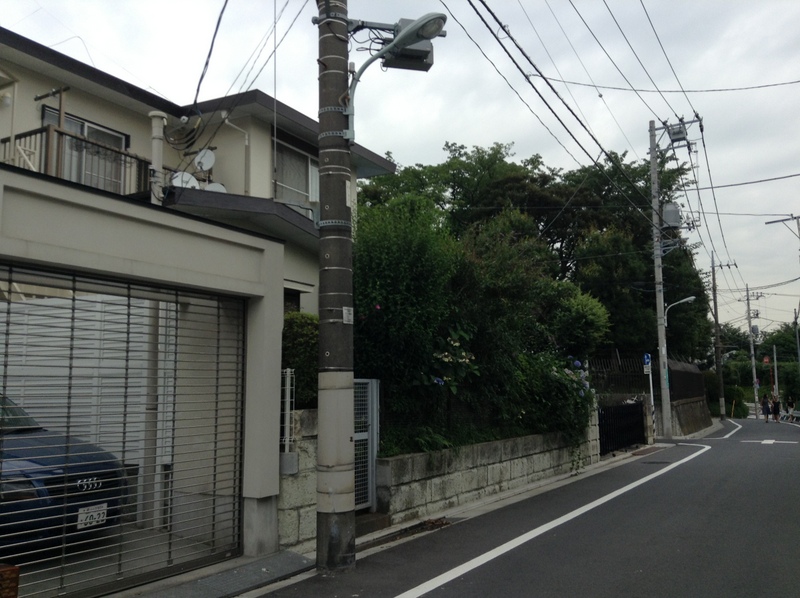 Next door: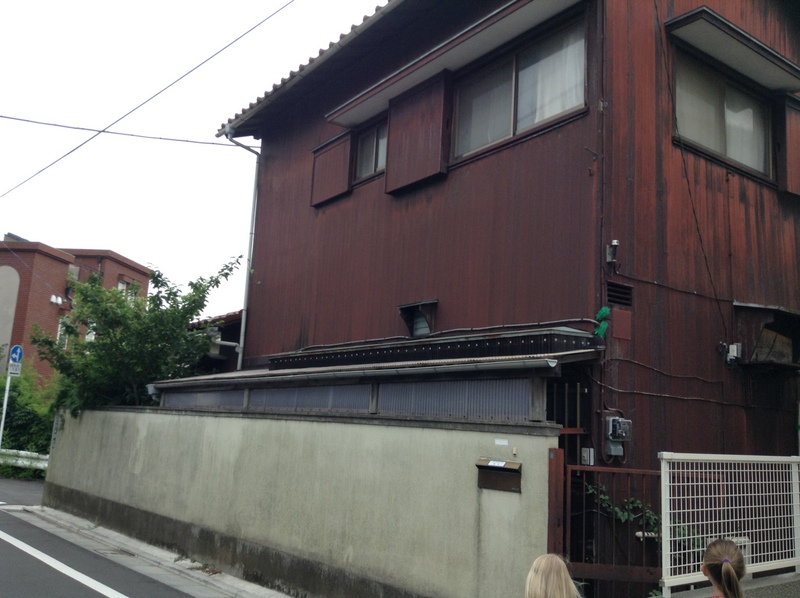 Our house is on a little triangle shaped island bordered by streets. There are three houses on the island, one on each corner. This is the view down the street next to our next door neighbors.

A house further down our street.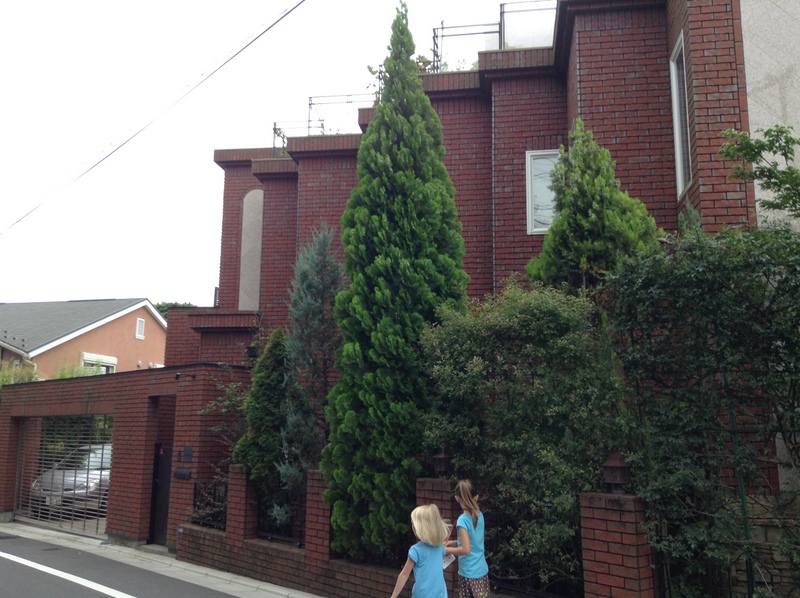 The view looking back up toward our house. (It's the white one behind the reddish brown one on the left.) I'll post a good picture of our house soon.
Anna asked how much these houses cost- we pay about $800 more a month than we did in CA for rent, but what we're paying is about average for Tokyo. There were small apartments closer into Tokyo that go for more than what we're paying . 2 bedroom apartments are regularly more than $2,000 a month, and I saw listings for some that were over $5,000 a month.
I just looked, and there is a 2 bedroom, 1200 square foot apartment not far from us that costs the same as what we're paying.  (For comparison, our house is 4 bedrooms and about 1600 square feet. But it's farther from the station and 30 years old, so therefore ANCIENT.)  The big crazy mansiony houses in Denenchofu are FAR more expensive. One I just found is 4 bedrooms and 2152 square feet, and goes for a measly  $11,272 a month. Another is almost 3000 square feet (5 bedrooms, 1 study, 1 maid room) all for  $17,106 a month.  Who pays that in rent???
Although, if you wanted to buy one, you could get a 3,000 square foot 3 bedroom house for just over $2 million. So there is that option.
As I've said before, we're just outside the ritzy area, so we get to take advantage of an awesome place to live for a fraction of the price.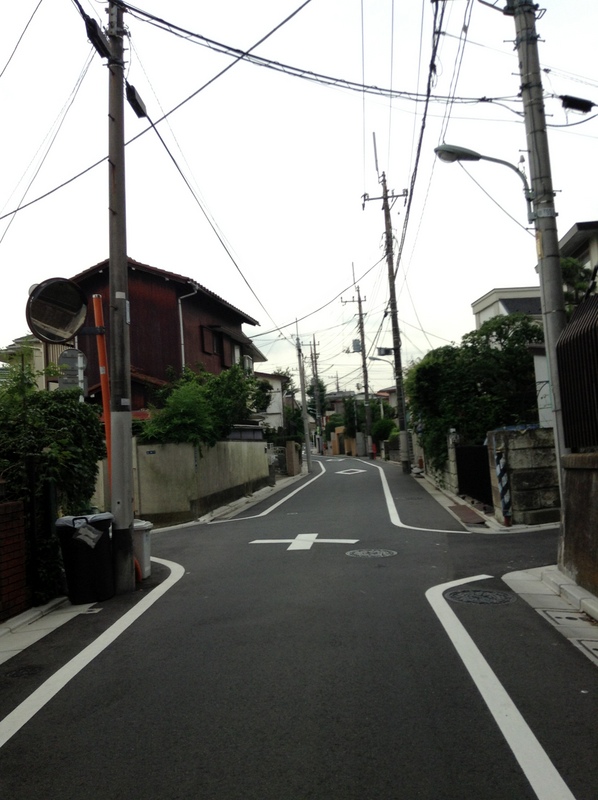 This house is my absolute favorite. I just love it.
One of the houses we see on our walk. Tiny says it looks like an office for guys.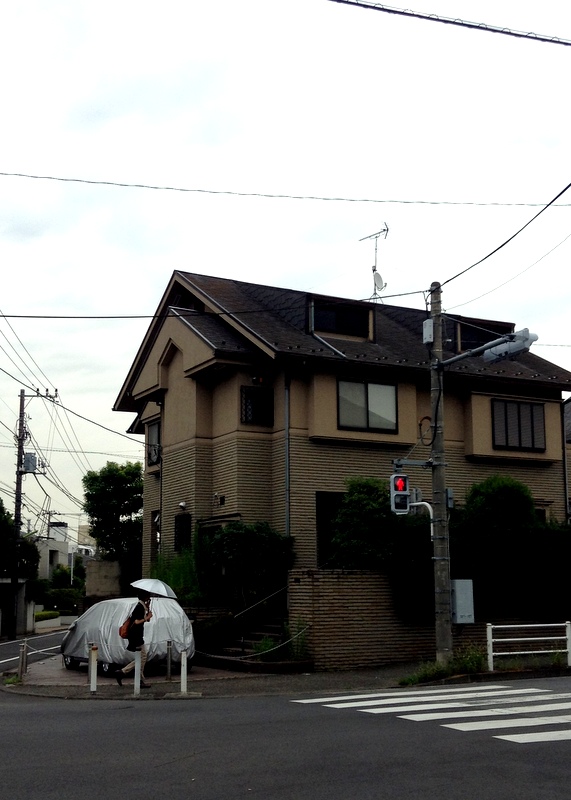 Two adorable school girls.
Two matching blue girls on a train.
Another school girl.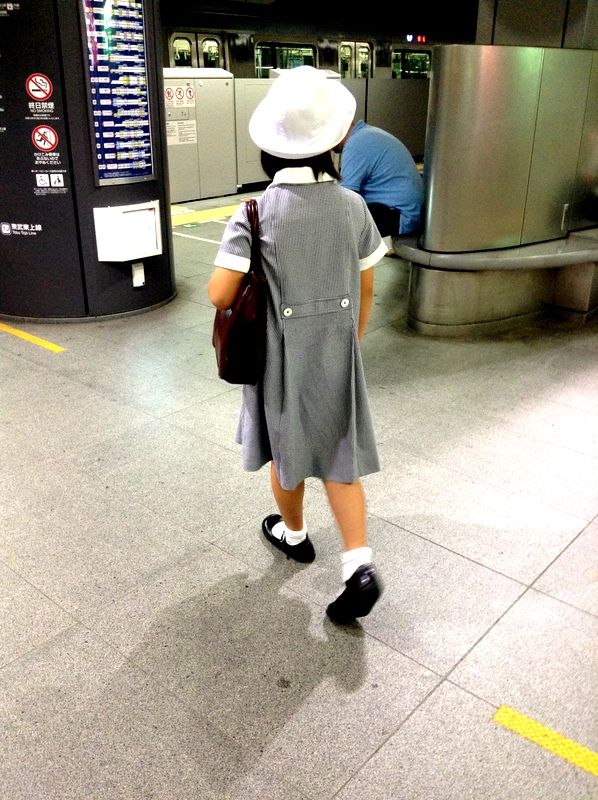 This poster cracks me up to no end. It just delights me.