Today we went out to Harajuku to meet some friends who were in Tokyo for a couple of days. We had a great time showing them around. I love Harajuku on the weekend.
From the train station, two posters of interest: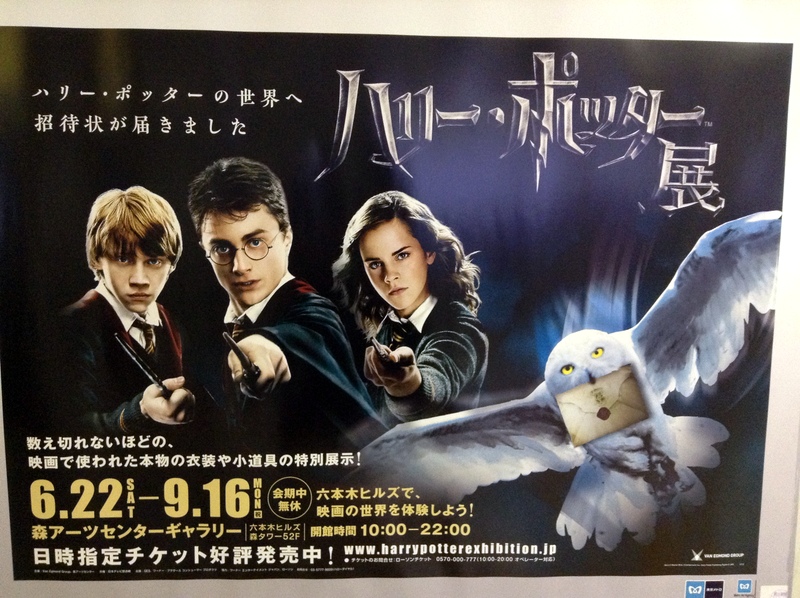 You had to know there would be pictures of fashions. Oh, how I love the clothes, and how committed people are to the clothes. And, as you will see further down, how people should be committed for their clothes.
These are the rockabillies at Yoyogi Park. They make me so happy.
Same rockabilly  man doing a flip.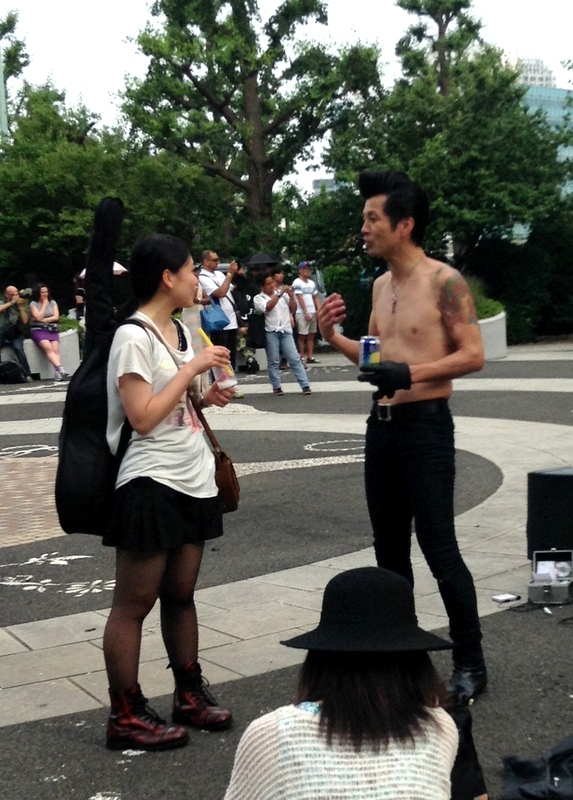 Some gorgeous Japanese guy fashion. I know I usually take pictures of the girls, but I LOVE the look of the "fashionable" guys. I could do post after post on Japanese guys' hair. For some reason it's harder to get good pictures of them though. Perhaps because in order to get good pictures I have to take the photos straight on, and that's harder to do in a sneaky way.
Some call me the space cowboy, some call me the gangster of love…
I wish I had a closer (and therefore not blurry) picture of this one. Those are not boots. Those are leg drapes attached to shorts by a garter.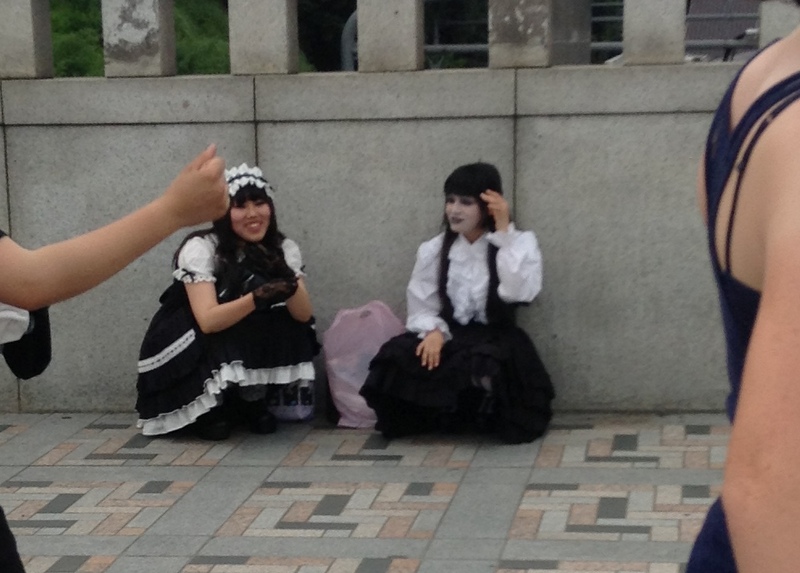 These pants are a thing of beauty and a joy forever.
This outfit, however, is not. It is an abomination. Those are not shorts. They have neither a waist band, nor, one could argue, enough fabric to have legs. They also have just about the smallest rise (measurement from waist to crotch) I've ever seen.
And here's the top.
A kebab truck.
More signs:
I love this store name- get it? Polca dot?
This is a store that has the most gorgeous Gothic Lolita dresses. They don't allow any picture taking of the dresses, but even the name of the store is awesome. And yes, that is  Alice as in Alice in Wonderland, and it is pirates, as in steampunk pirates.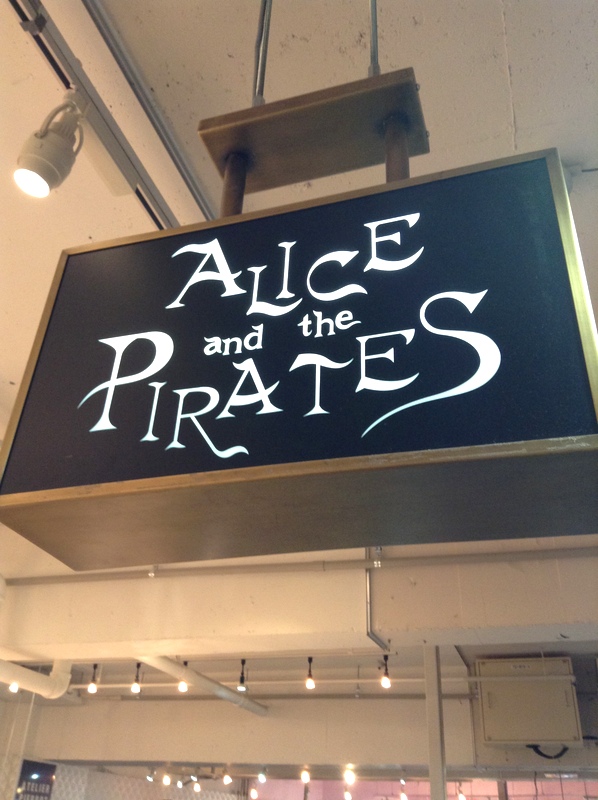 More graffiti. I do love the graffiti.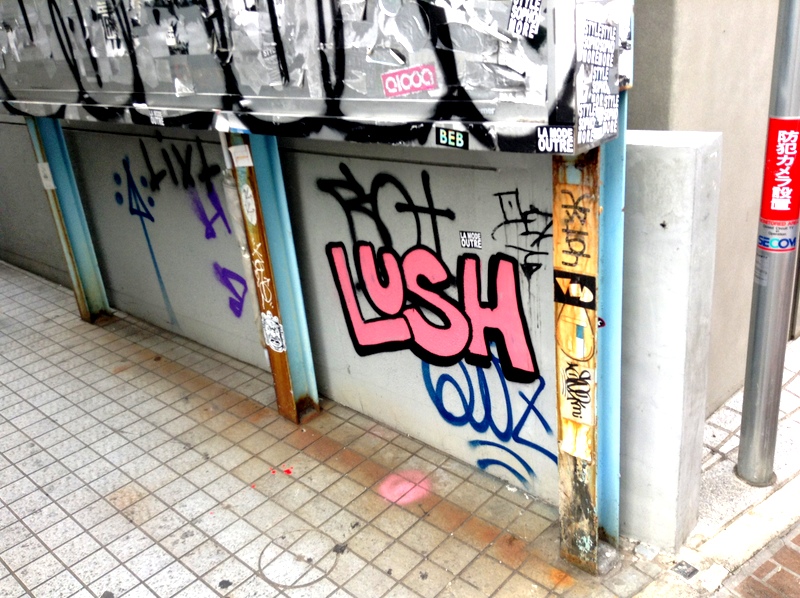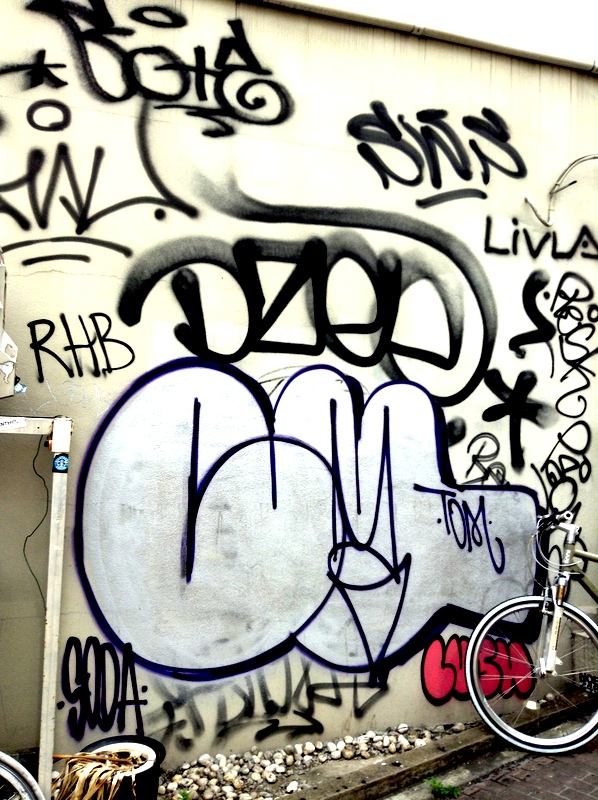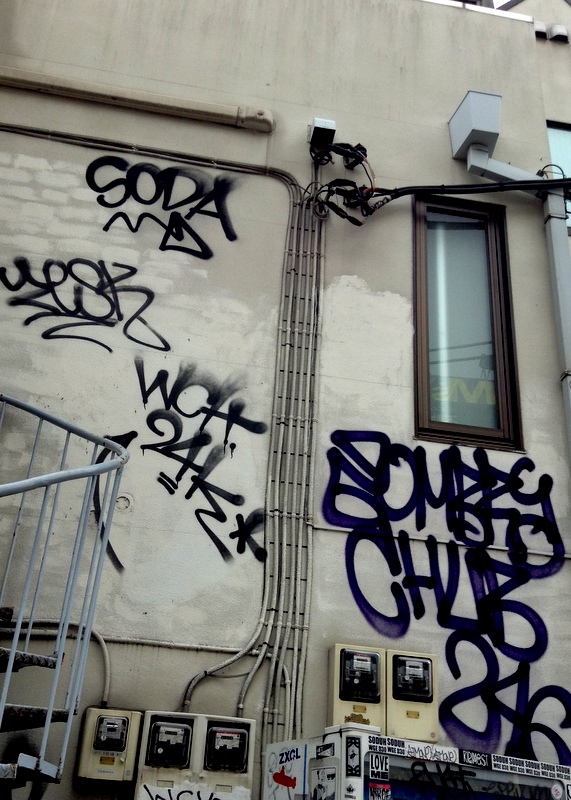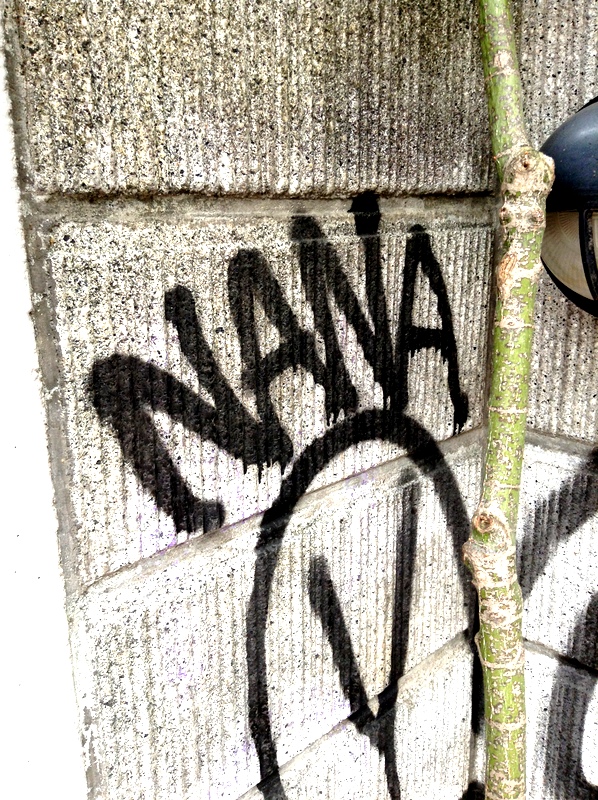 And to finish with, I love the colors on this tree.