At this moment, things are quiet. Z has had a fever since yesterday, so the girls are reveling in the bliss of relaxing in front of the TV; Tiny gleefully reaping the reward of Z being sick. They've discovered some new shows on Netflix- today's obsession is Fishtronaut. He's a fish with an astronaut suit so he can leave the water– I don't know.
I used my handy dandy library card to check out ebooks from the library today- 9 of them- but I can't figure out which one to read first. So instead of reading I'm staring at the computer and listening to Roxette, because they are incredibly happy making. Don't believe me? Watch this.
This is my desk: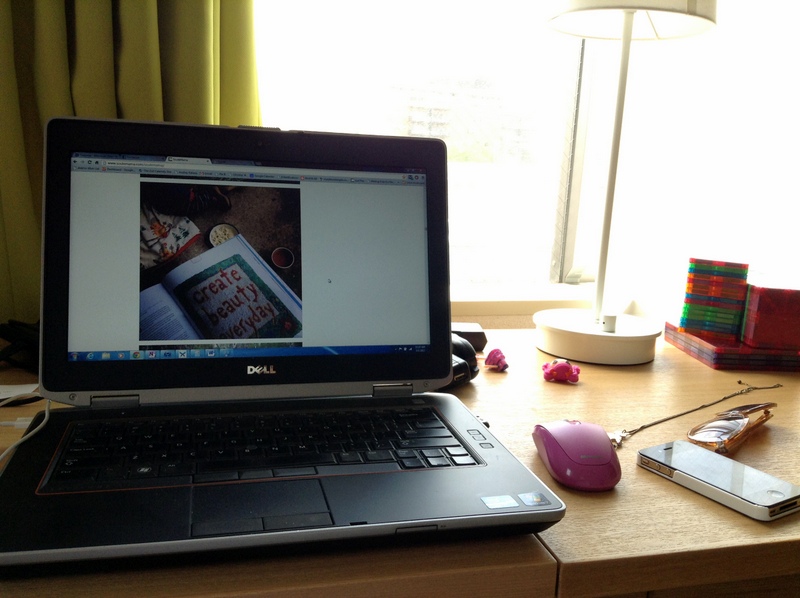 Notice the headless Loopsy- we need some superglue to re-head her. The stack of magnet toys got confiscated earlier because there was arguing over them. The sunglasses never get worn because I'm always wearing my glasses, not contacts.
This is the view out the window in front of me. It's an  overcast day. I think it was supposed to rain today, but I don't think it did.
The view out the window to my left.
My lunch. Grilled cheese and peach tea.
Tiny made a little platform out of pillows and cushions to sit/lay on while watching TV. She was trying to make it into a see-saw, but obviously that didn't work. I'm honestly surprised she hasn't fallen off it yet.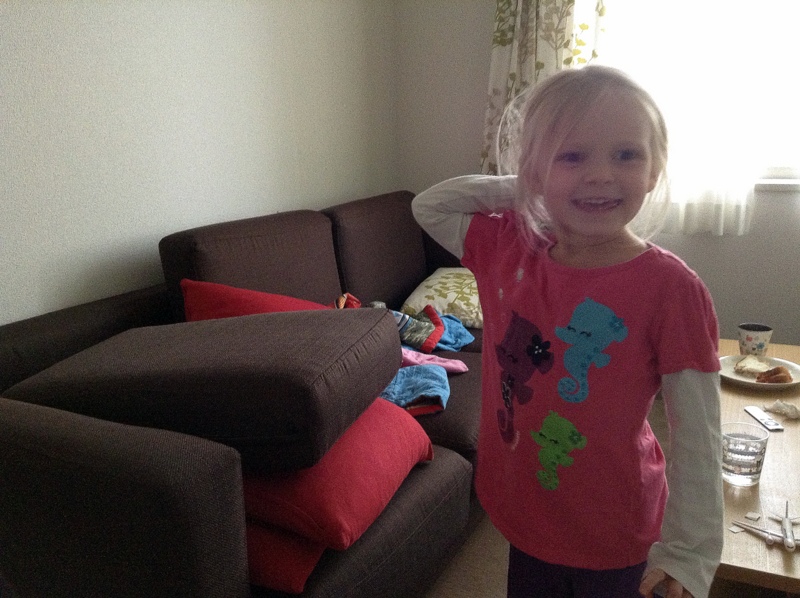 Z's tooth is SO close to coming out. If it doesn't come out today I'll be very surprised, and slightly worried that it will come out tonight while she's sleeping and she'll swallow it. It's seriously holding on by a thread. A tooth thread.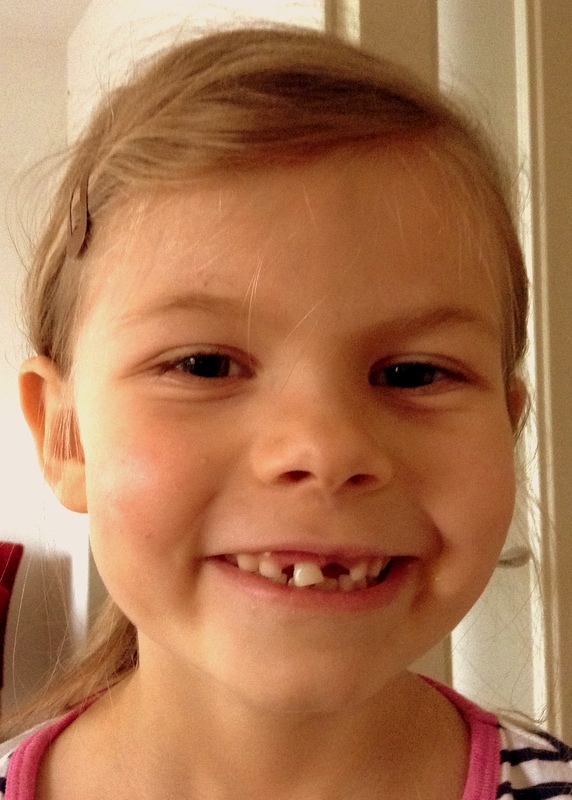 And that's kind of it.
What's going on with you at this moment?