Today we went out to Ginza to pick up a couple things from Uniqlo. Uniqlo is kind of like the Gap- basic clothes for decent prices. We didn't come prepared for cold rain, (warm rain, yes), so we needed to pick up some tights and leggings.
After we hit the Uniqlo, we stopped in at the Vermeer Center. They have a Hokusai exhibit up right now, and while Tiny was initially opposed to going to a museum, she was instantly intrigued by the pieces, and really enjoyed them. Z was interested from the get go, and was extra excited when she recognized a print of people threshing rice that she saw in our studying about rice the last time we were here.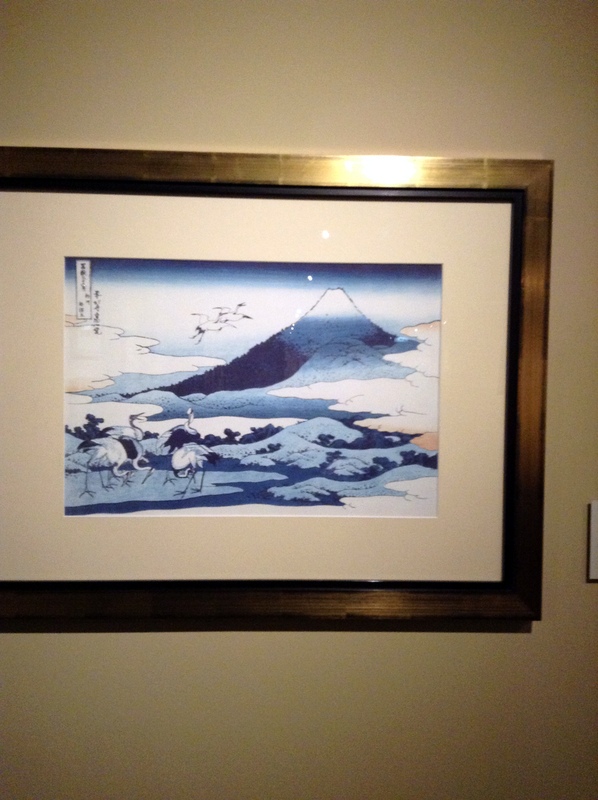 This was the flooring in part of the museum. I would pay good money to have this on my floor.
This is what it looks like outside at noon. Grey and lowlit and beautiful.