Japan! Sumida River boat trip
Yesterday we took a boat trip up the Sumida River, from Hinode Pier to Asakusa. On the way we went under 15 different bridges- all of them different. I'll only show you my favorites. 🙂
This window is in the train station in Shimbashi. I love it.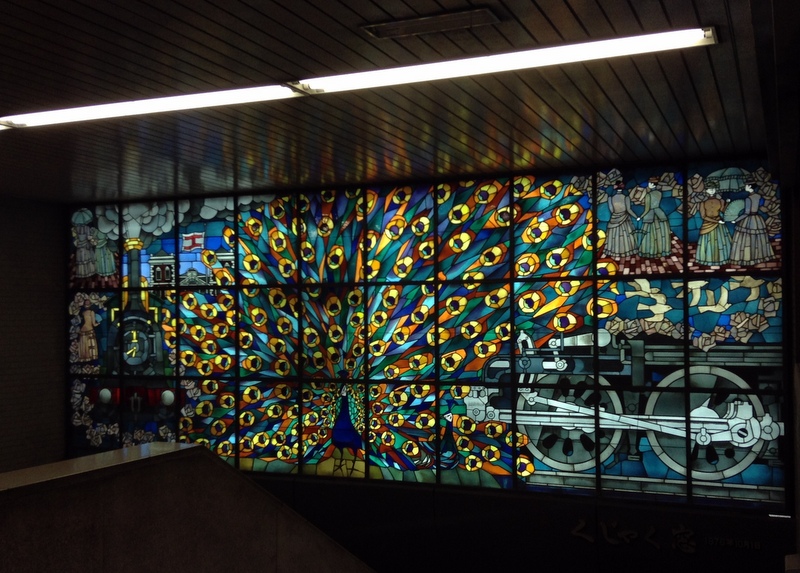 The view from under a bridge. I love this color combo.

So here's the "poop building" again, and I only bring it up again to share the Japanese people's reactions to it. While we were on the boat, there was a family with kids who started cracking up hysterically when it came into view. Everyone was taking pictures of it, from young to old, on the boat or on the shore. The guide on the boat even announced over the loud speaker, "If you look to the left, you will see a building with a naughty item on top."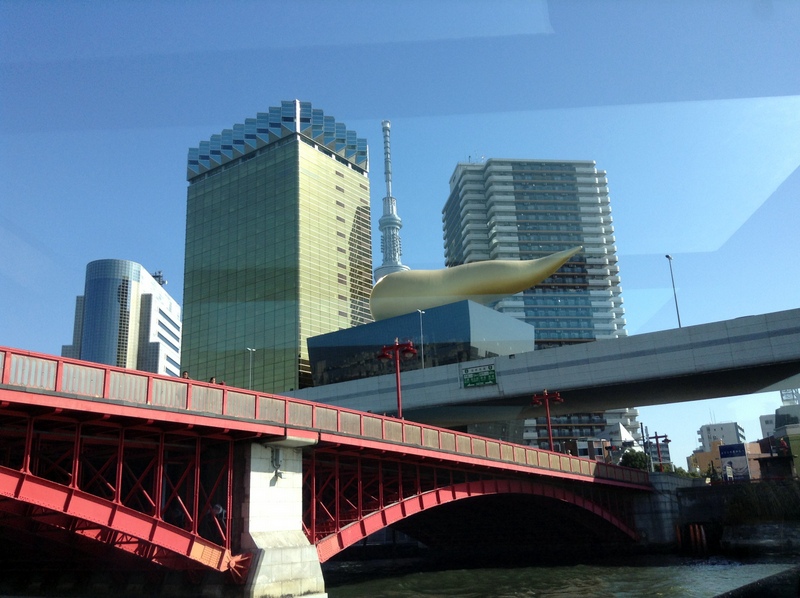 We got off in Asakusa, and this was the scene around the Senso-ji Temple.
From here we went to Akihabara, but that deserves its own post!