January inspiration board
I found this idea on a blog that I love, Wise Craft. She created an inspiration screensaver for this month. I thought it was a great idea, so I did the same for myself. Hers is intended to invoke a feeling more than translate directly to things- the items in mine correlate with things I need to get done this month/am doing this month/ want to focus on.
Would you like to see it? Of course you would!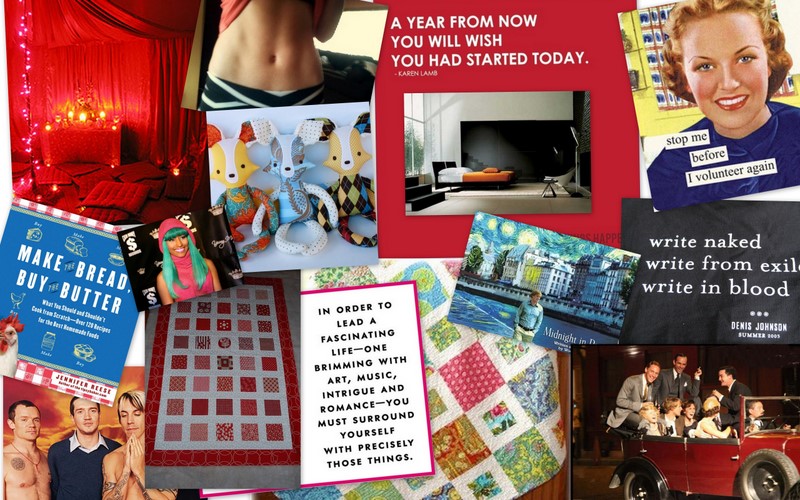 There's lots of red for some reason, that wasn't completely intentional. Perhaps January is a red month for me. I have quilts and foxes to make this month, exercise, reading, and writing to do,  and the Red Hot Chili Peppers to see. (Woohoo!) And a clean house and less volunteering for things I don't really want to do/don't have time for , hopefully. 🙂  And I just love Midnight in Paris and Nicki Minaj right now.
What does January hold for you? Is it red?