Photos! How about some lovely photos?
Spring is here, which means flowers are here, which means I'm taking pictures. It also means that I'm moving pictures off my phone and finding all sorts of pictures I forgot were there. And so I post.
These are not cherry blossoms. But they're beautiful.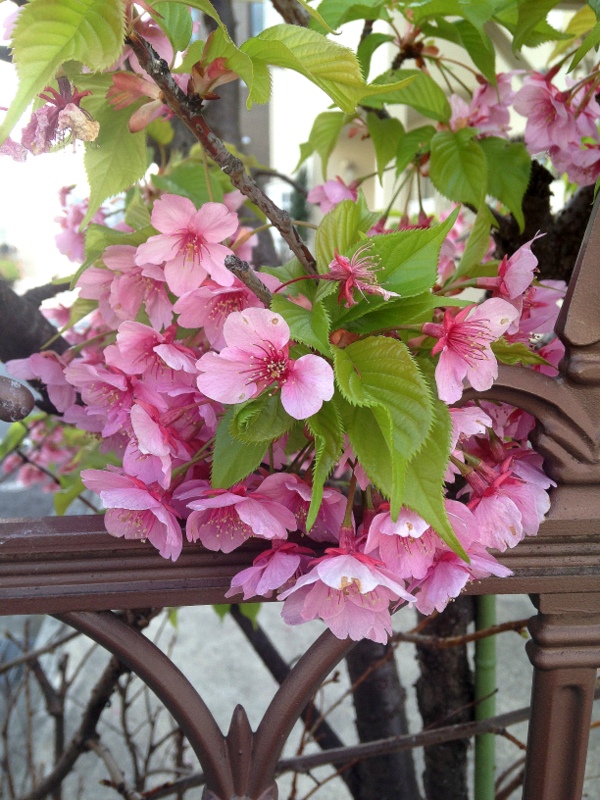 These aren't cherry blossoms either. I'm pretty sure they're plum blossoms.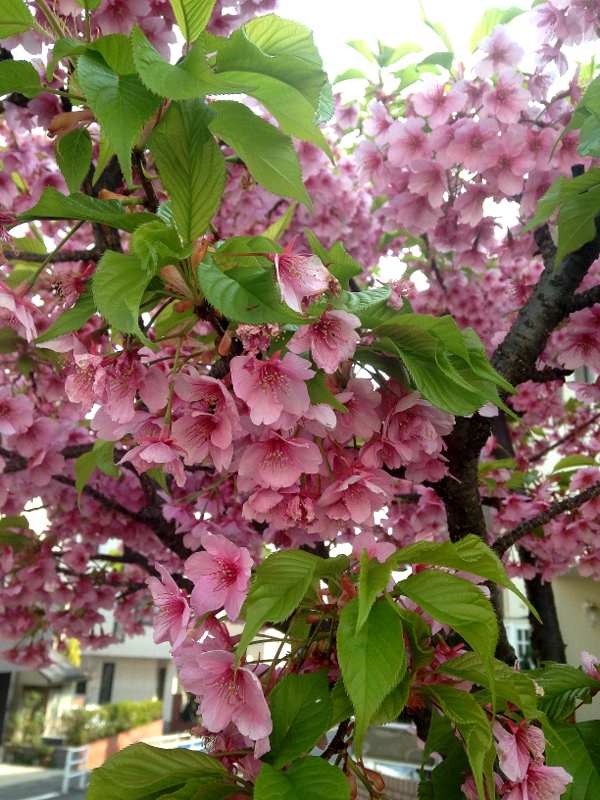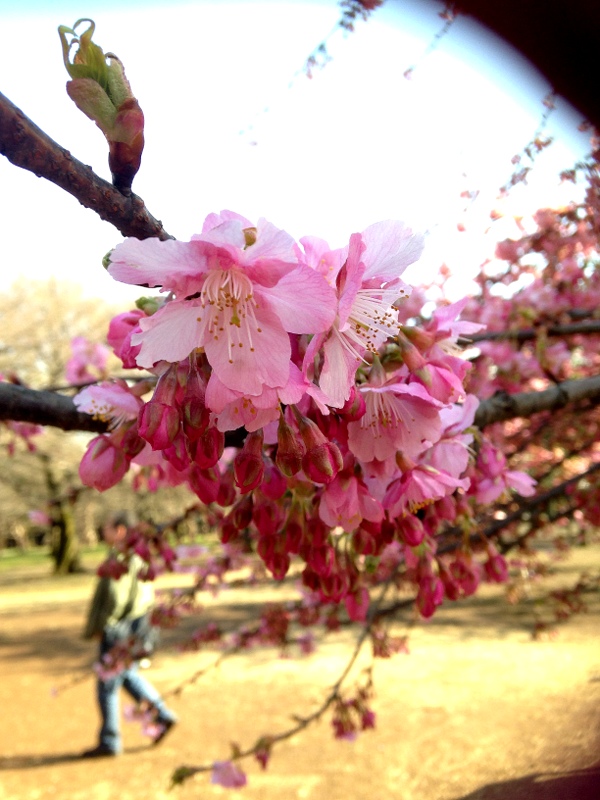 There's a flock of green parrots that live in our neighborhood. They're awesome. Here's a bunch just hanging out.
This is a very pretty butterfly/moth/winged creature.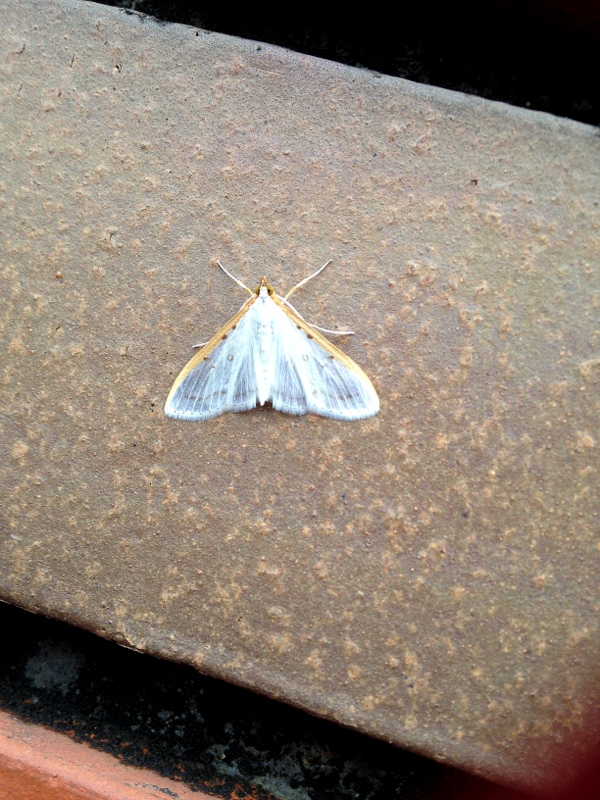 There was a display one day at the train station and the girls got to try on train conductor hats and dress up as the little mascot guy.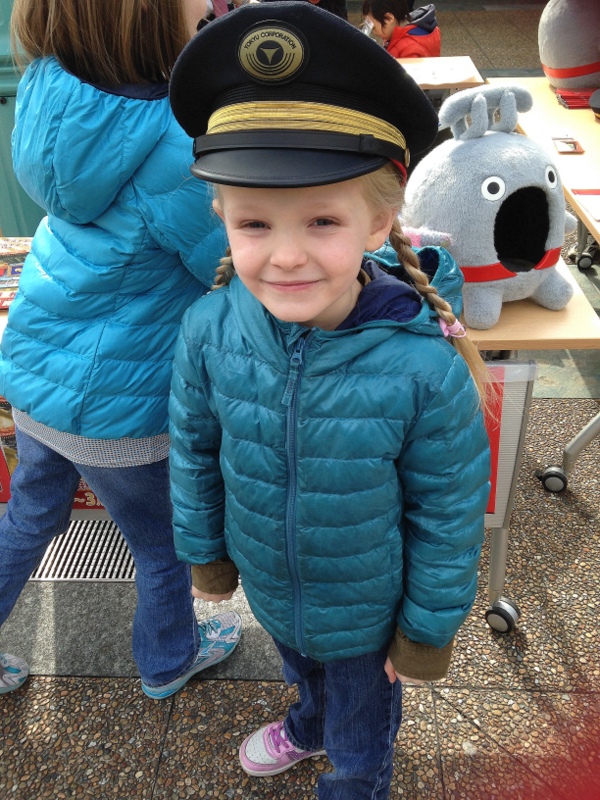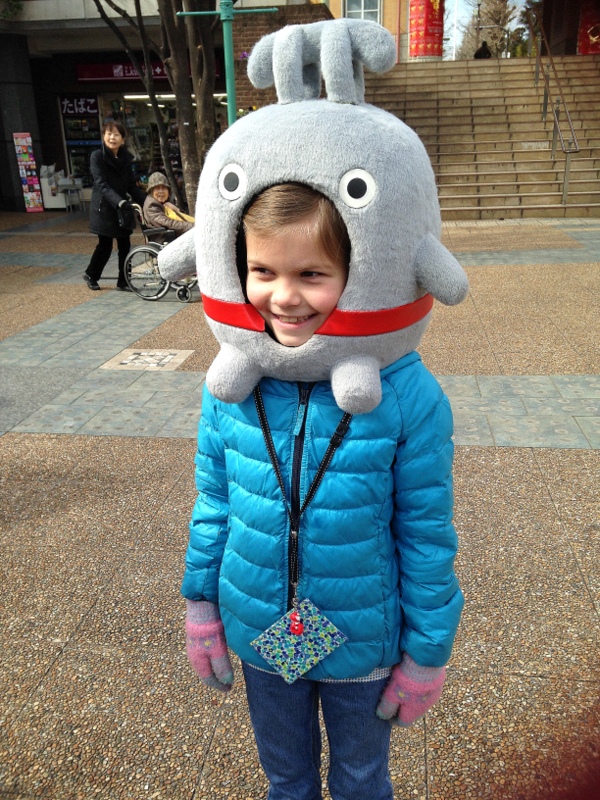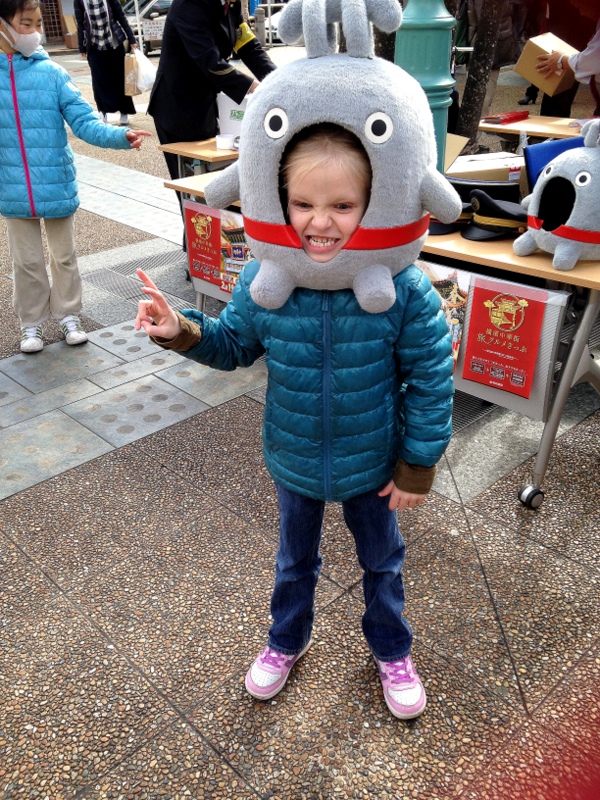 Maybe he's not so little.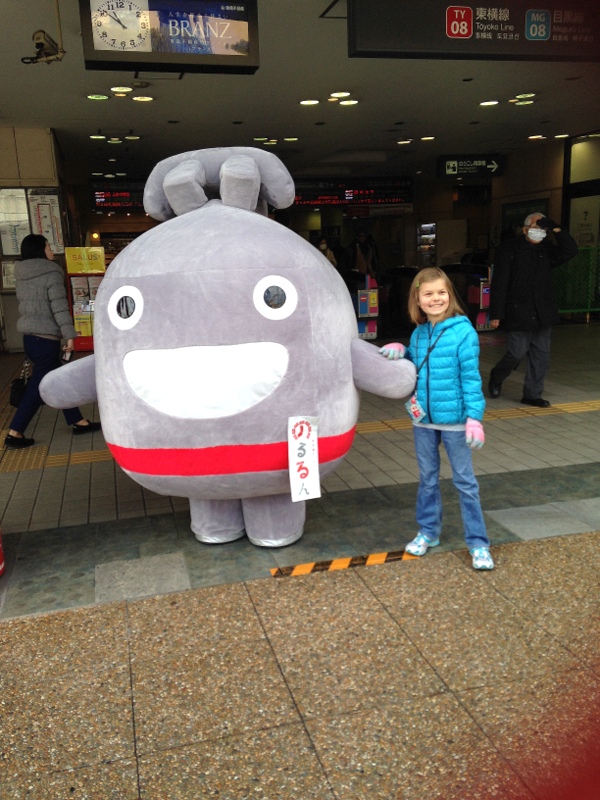 I had this for lunch one day. It was delicious. (Banana chocolate french toast.)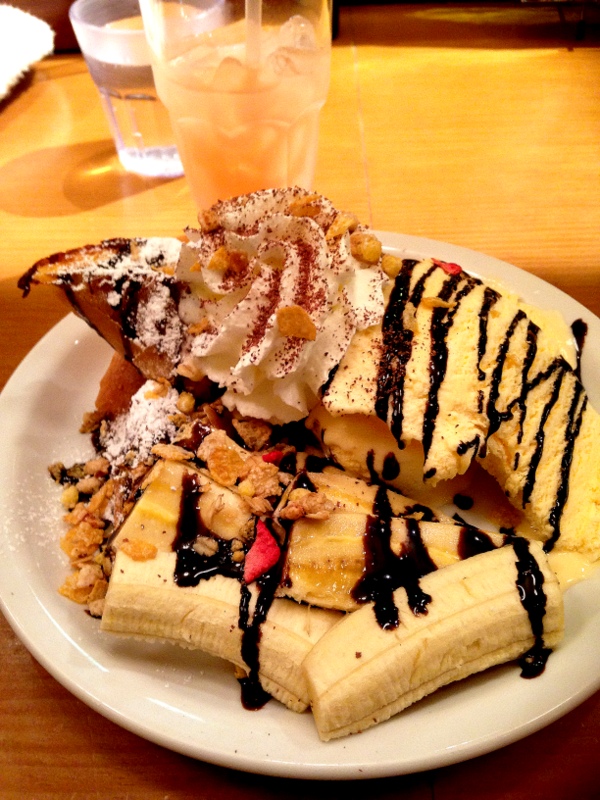 Our train station in a dusting of snow.
The girls being models. I love their model expressions.
This is possibly my favorite graffiti in Tokyo.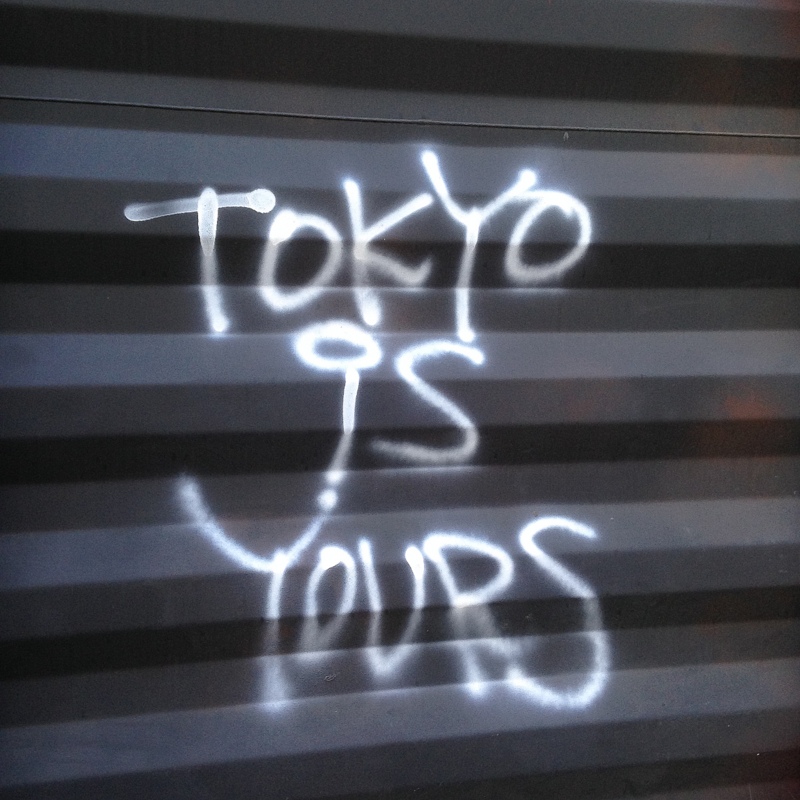 The house down the street where they film a TV show (we think) is being renovated. It's strange without windows.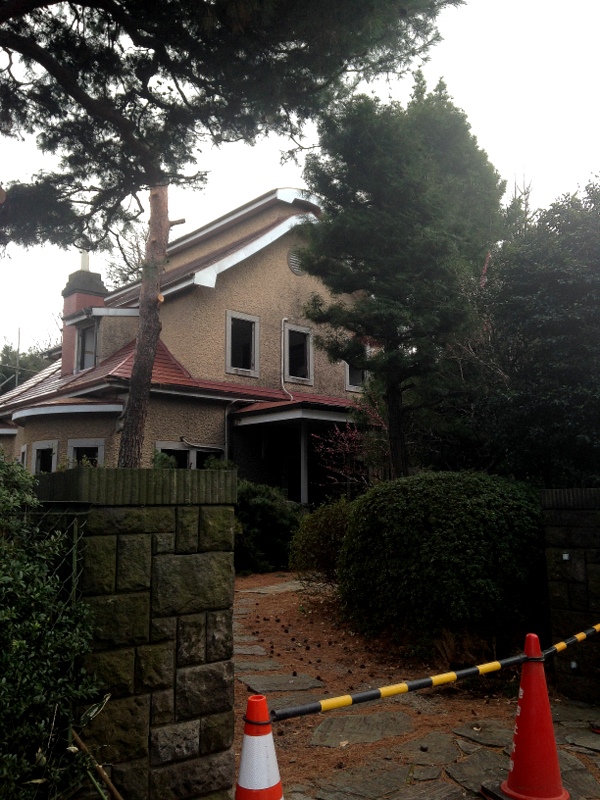 A while back we went to a bunny cafe in Omotesando, and I can't believe I didn't post pictures before this. There were cages with bunnies that you could pet or feed, but not take out. Two bunnies could be out at a time, and the people who worked there were the ones who did that moving. The bunnies hopped around the little tables where you could sit and drink tea or hot chocolate, and you could buy cups of food to feed them.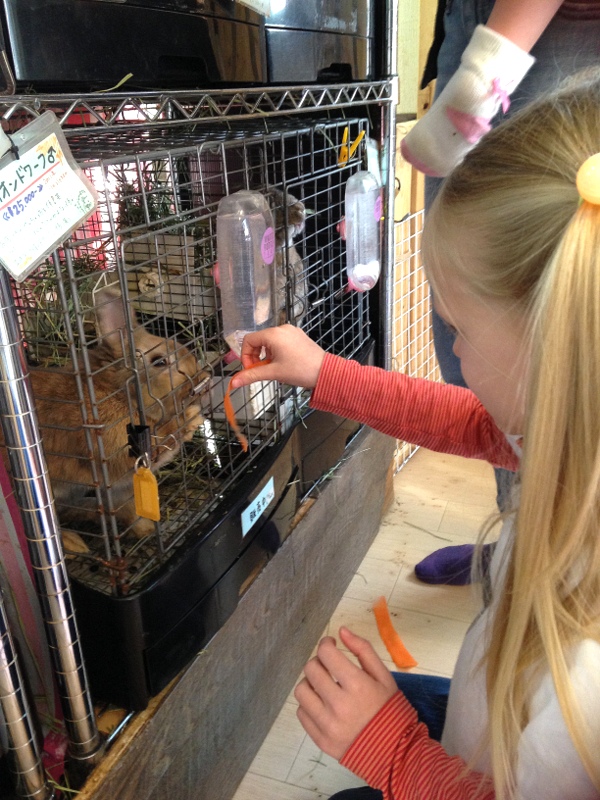 They may have been a tiny bit excited.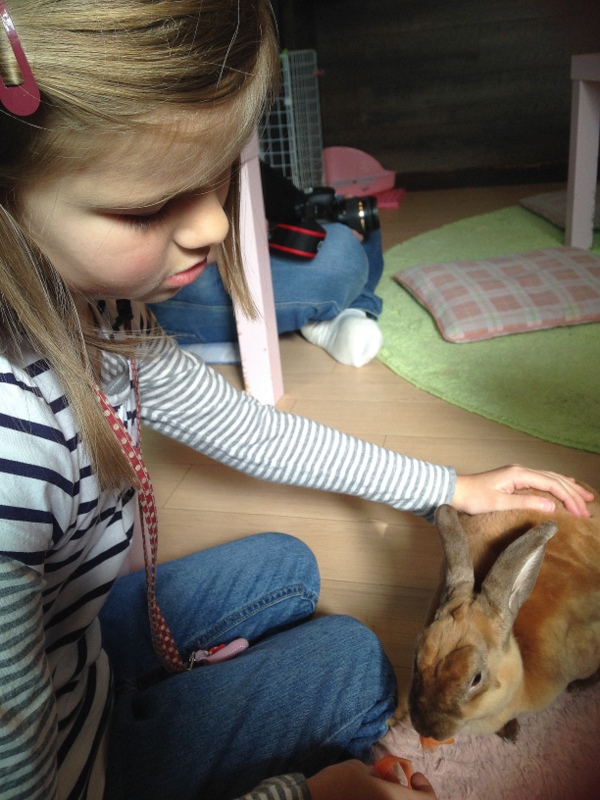 This sign was from the cat cafe next door. It was not as welcoming to young ones, but their sign made me laugh.