Earlier in the week we took a trip up to Nagano. Nagano is about 150 miles north east of Tokyo, so we took the Shinkansen (bullet train) to get there. It took about an hour and a half and was a lovely ride. Once in Nagano, we went to our hotel, which was within the Zenkoji temple complex. It was incredible. This is where we stayed.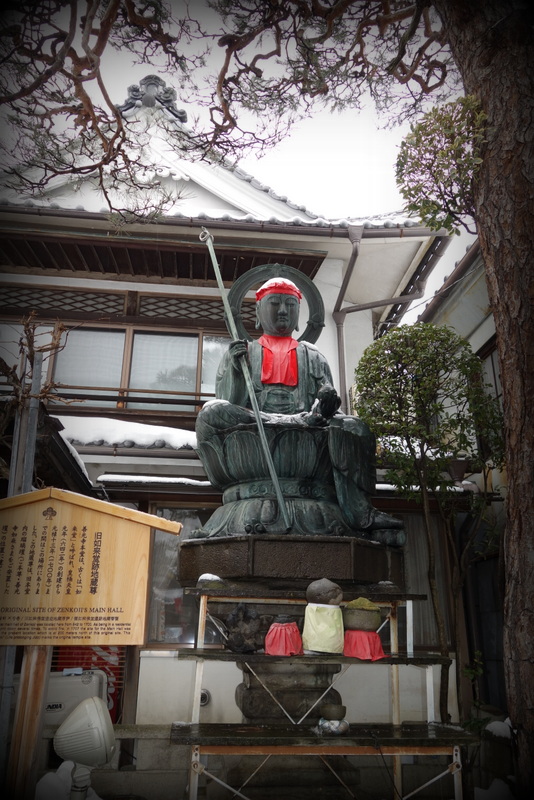 Our room.
The girls especially liked the "royal" tissue holder.
Around Zenkoji temple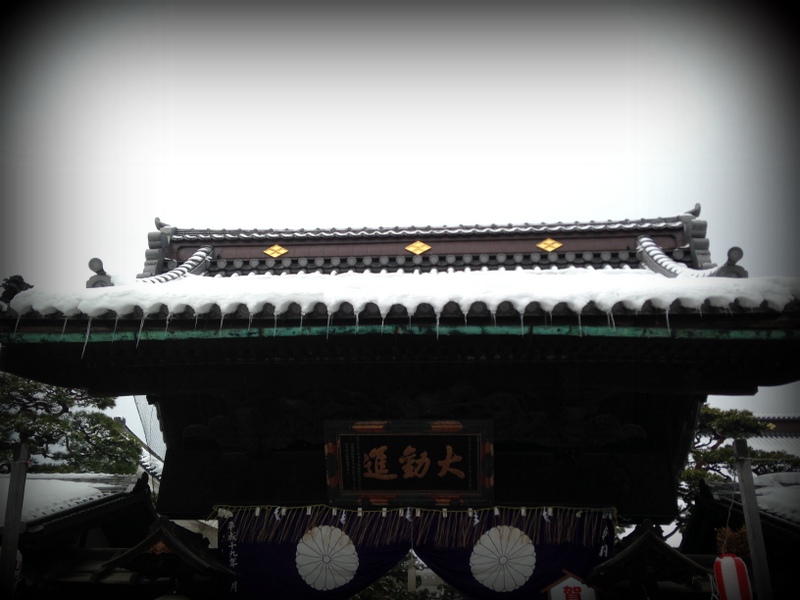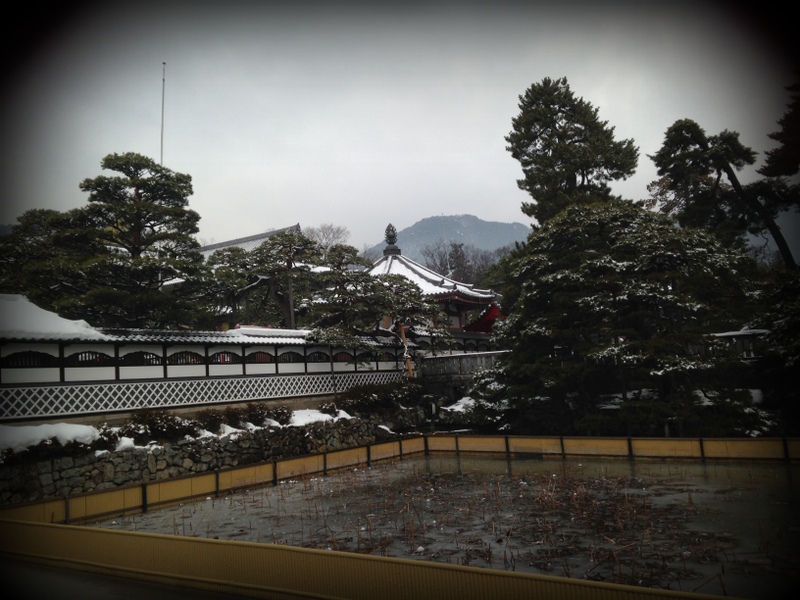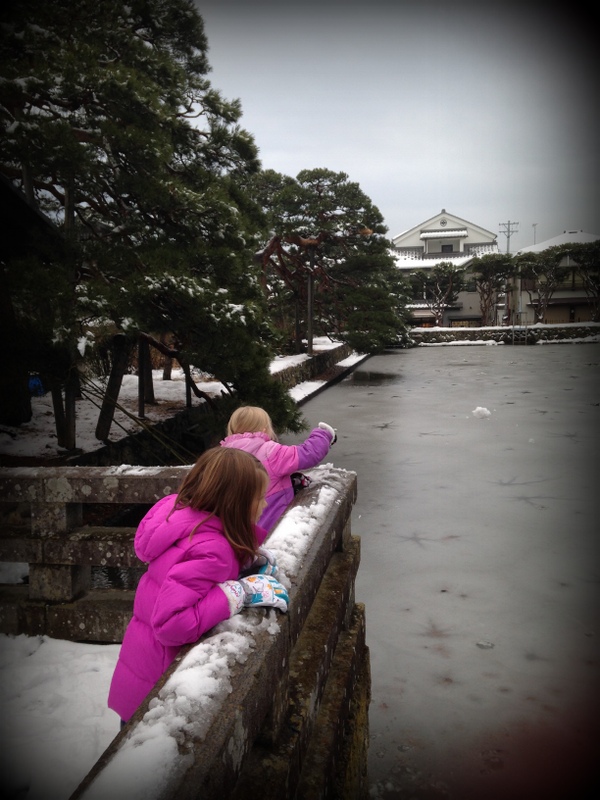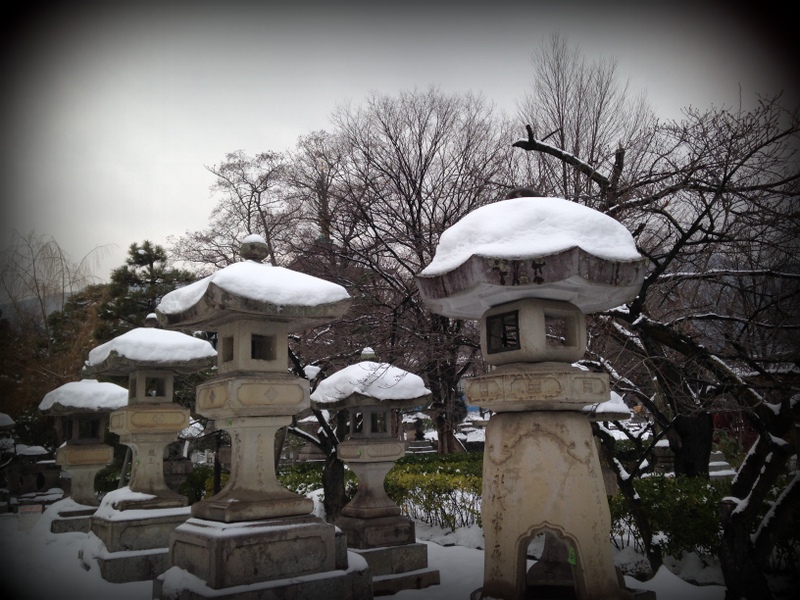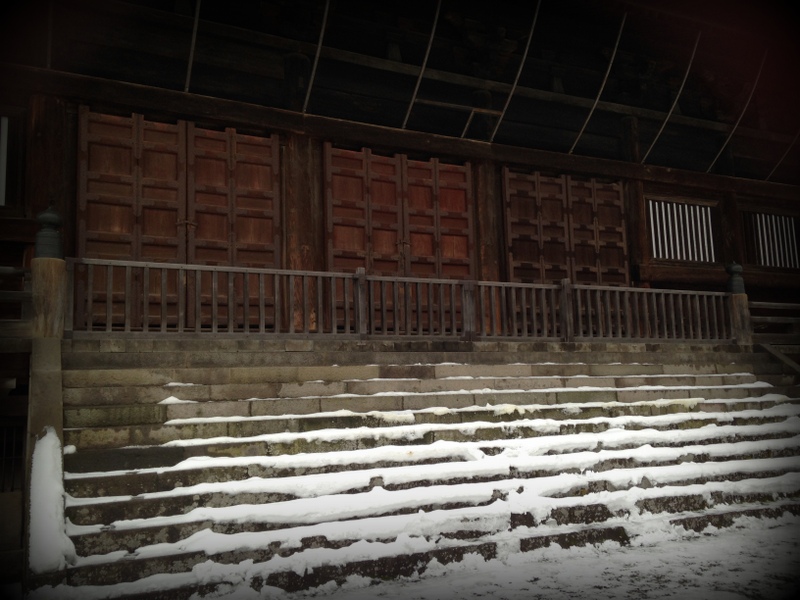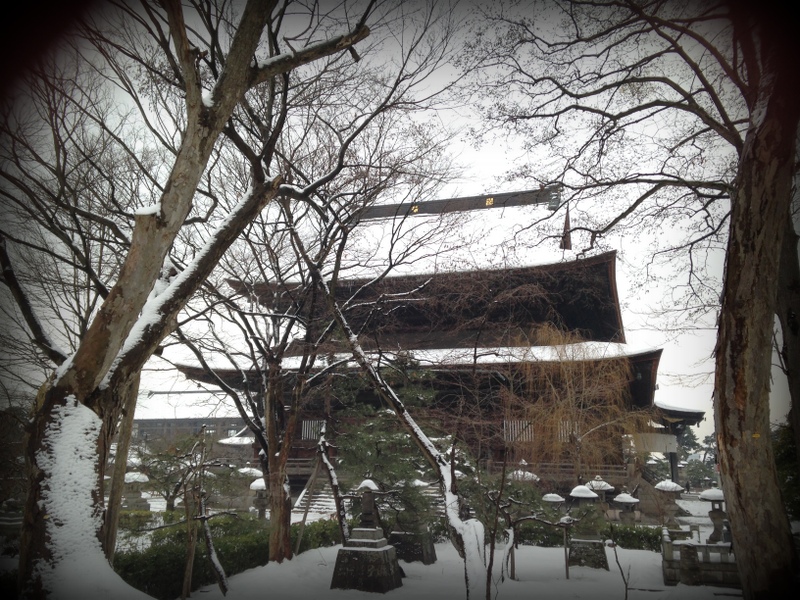 This is a memorial pagoda for deserted graves- ie. deceased who have no more living descendants to care for their graves. This is intended to console their spirits.
We are not sure which Maks this is referring to, or whether or not the well wisher actually knows him.
The girls were delighted with the snow. Zoe just wanted to throw snowballs and make snowmen all day. Tiny wanted to throw snowballs and eat snow.
It's so hard to say goodbye to snowmen.
Little kodoma snowman we found.
Apparently the Heatmeister makes appearances here, only to be scared off by … houses in hats?
The street our hotel was on.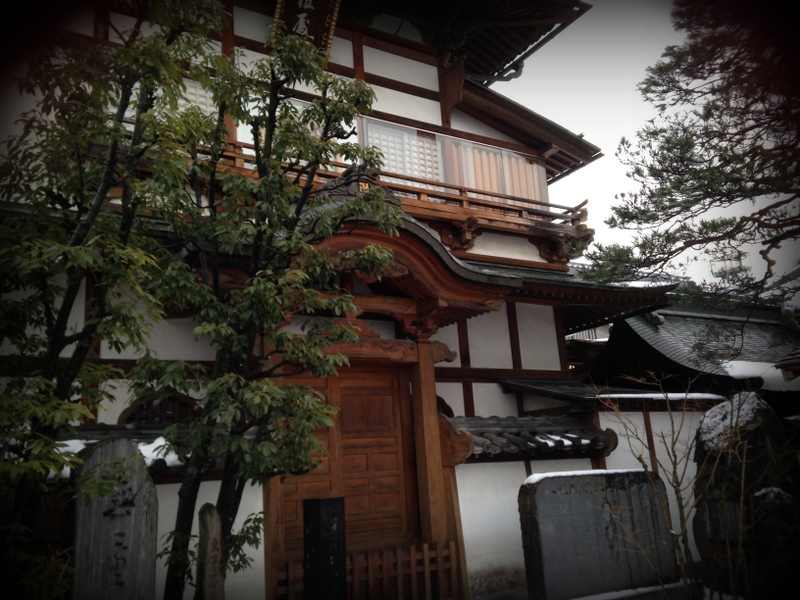 There's a story that a raccoon dog wanted to worship at the temple and dedicate a stone lantern, so it made itself look human and came with a group of people to worship. Through a course of events it got embarrassed and ran away without dedicating the lantern. The chief priest heard about what happened and had a stone lantern built for the raccoon dog, and the lantern is there to this day, on the west side of the main hall. I love this aspect of Japanese culture. The shinto/ animism elements are so fascinating. 
The next day we got up early and caught a bus up into the mountains. After a 40 minute bus ride we hiked for an hour (it takes most people about 40 minutes- Tiny has little legs and the trail was covered in ice and snow) to get to the hot springs where the snow monkeys hang out.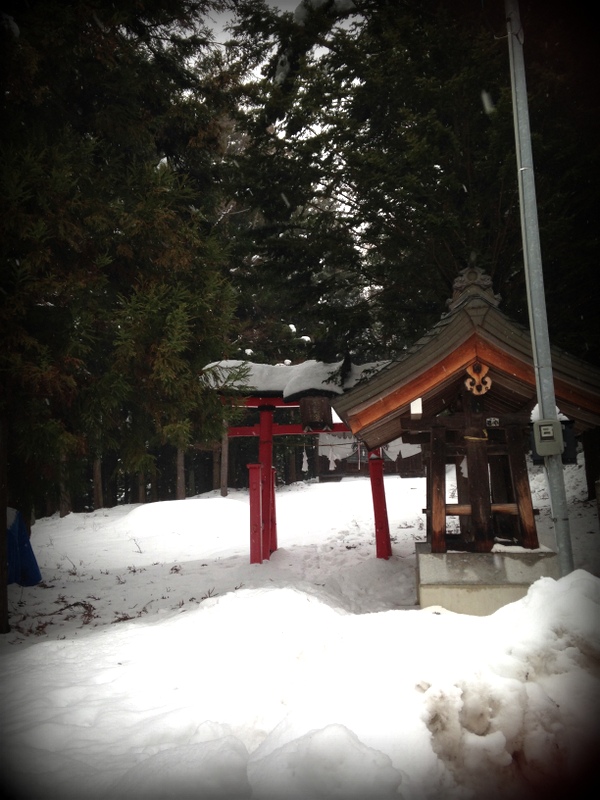 I was expecting to see some monkeys up on the hillside, or in the hot springs, but these monkeys were out walking around everywhere. It was obvious that we were in their environment, not the other way around. They'd just walk up to you or past you- to the degree that they almost seemed tame, but you knew that they were wild animals. It was crazy.
This one kept walking up to B like he recognized him- we're wondering if the coat made the monkey think he worked there and might give him food. It was seriously disconcerting how close he got.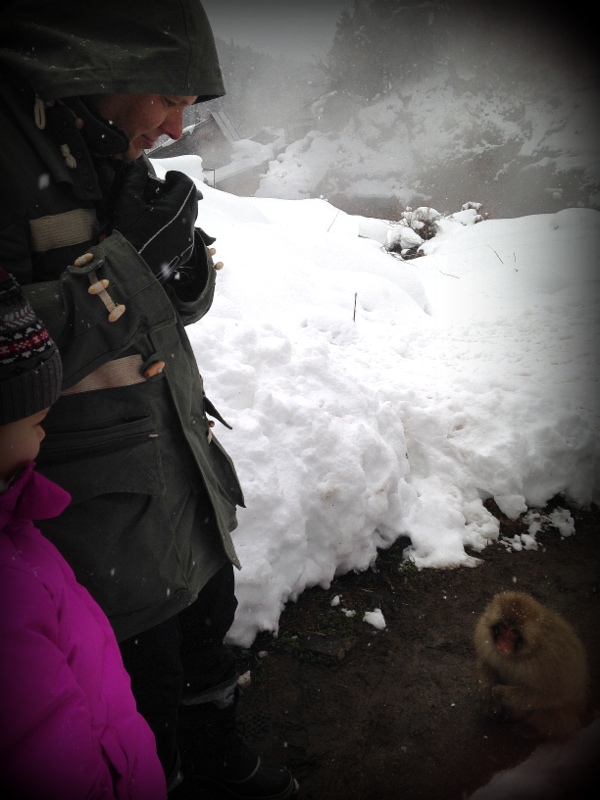 You can see in this picture how close people could get to the hot springs. When the monkeys wanted to get out, if there were people in the way, they would just push past them, and either you moved or ended up smelling like wet monkey.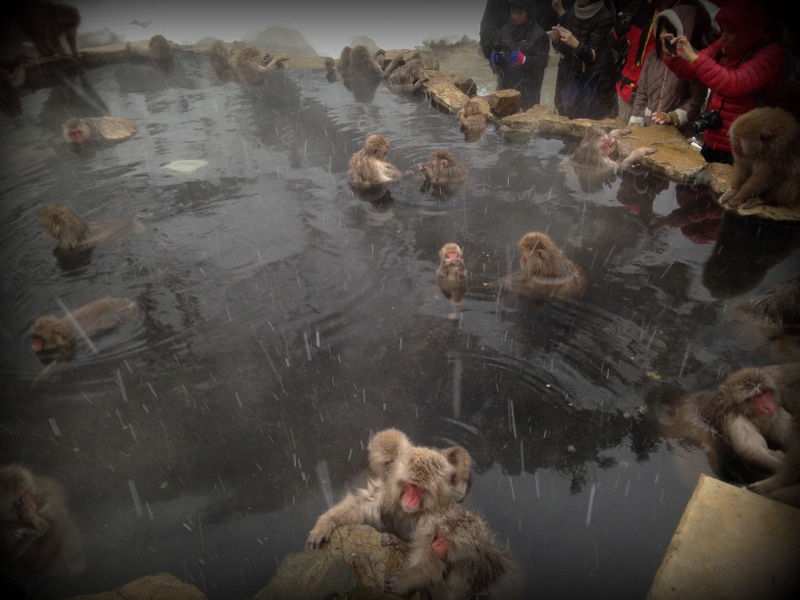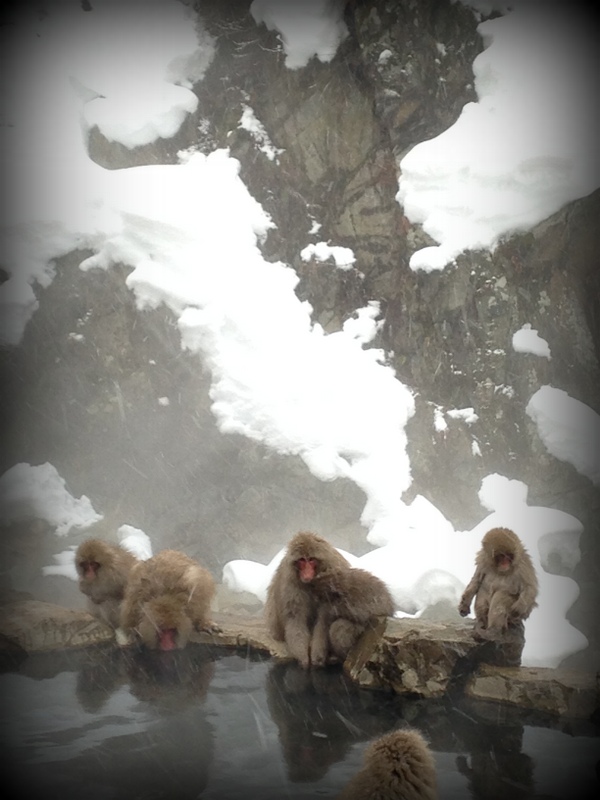 It was so incredibly beautiful.