It is 8:42 am. It is 68 degrees, and while Yahoo tells me it feels like 70, I think it is lying. The summer has turned us into wimps, and it is COLD. It's supposed to get up to 81 by this afternoon, but the girls don't believe that and pulled out their sweatshirts. They're currently jumping on my bed.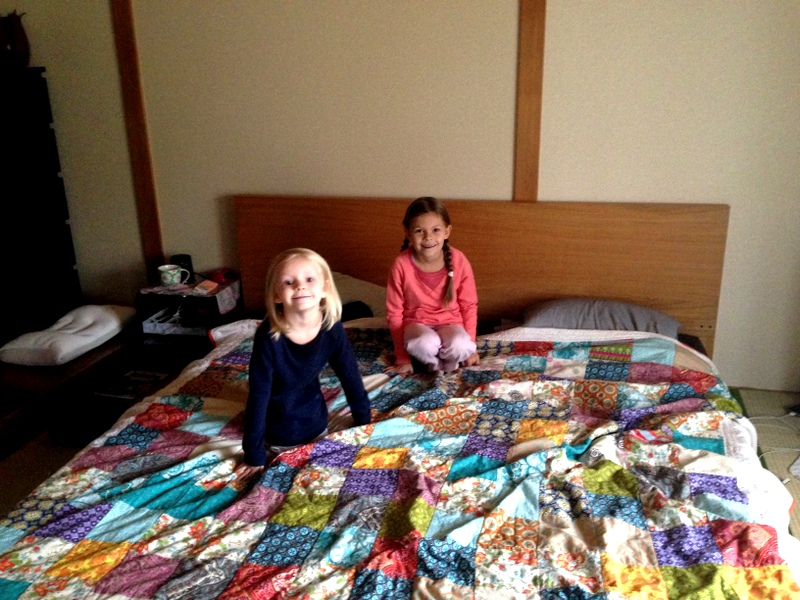 This is what it looks like outside.
So far today, I've gotten up, we've all had breakfast, I took the trash out, and took a shower. Today is a combustibles day for trash, which means any thing that can be incinerated. Thursday is recycling day, and then there's another combustibles day on Friday. Trash has to be taken out the morning it's collected, before 8 am. You can't leave it out the night before. In our neighborhood there are trash collection spots, where everyone puts their trash. If you have a trash can then you take it there and then pick it up again, if you don't then you just take your bags and put them out. Our trash collection spot is just outside our fence, which makes it quite convenient.
They take recycling really seriously here, and on recycling day there are 6 different categories of things that can go out, and they all have to be separated into different bags depending on type.
Here's our trash drop off:
And a picture of our front gate. Just because.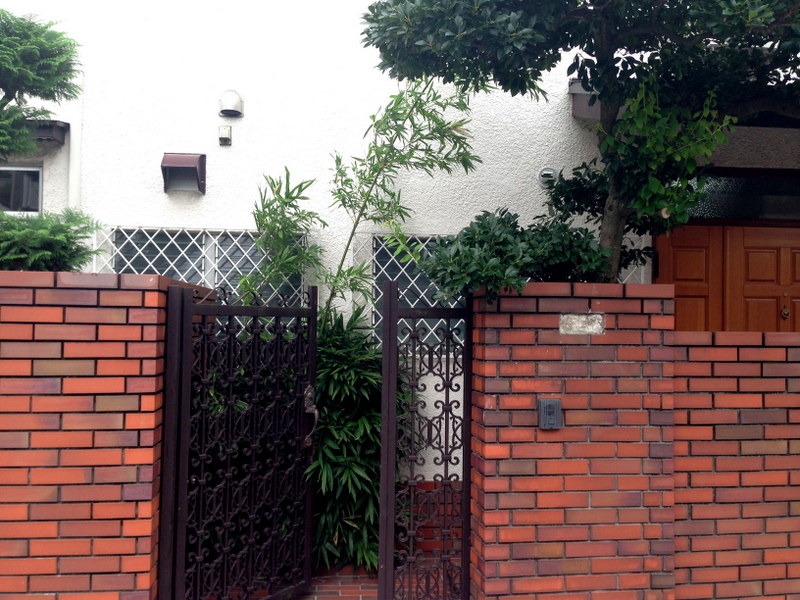 And the view out our balcony. I love those little pink flowers. They were a surprise.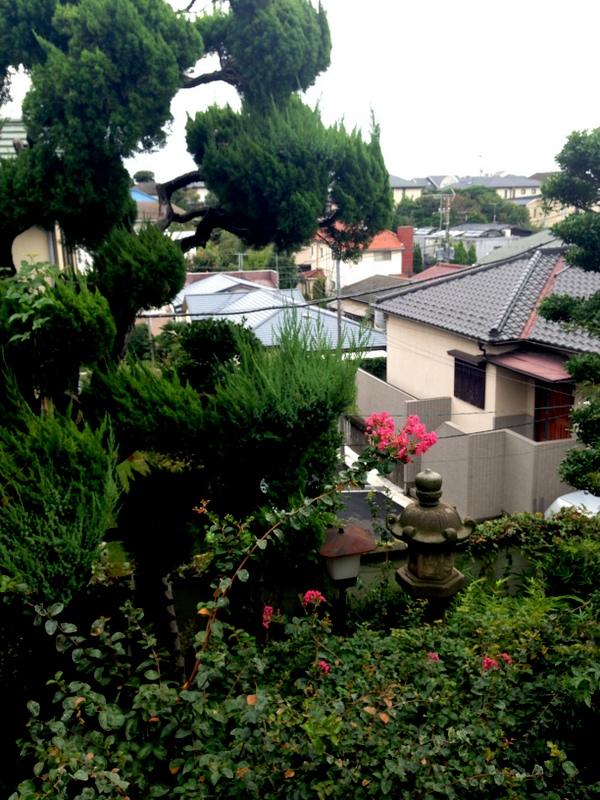 This week is our skip week from school- we're on a year round schedule with a week off a month. Our adventure for today is the bookstore, bookstores are always a good adventure. Tiny's reading is improving by leaps and bounds, and nothing encourages that like having books to read. And of course, Z inhales books (wonder who she gets that from?) so she could use a restock as well. Â I probably won't get anything for myself, as I'm already overstocked on the haunted Kindle. I'm still reading the book about artist's schedules, and I just got two other books that are going to put up fierce competition with the Van Gogh biography for what gets read next. This one
is the first read for our new church book club, so it probably should get priority (and it looks fantastic), but this one
, written by a 13 year old Japanese boy with autism, looks absolutely enthralling. I love books.
I need to work out at some point today- I was in a great routine for a couple of weeks, and then I was sick last week and the routine went out the window. So I Â need to pick the routine back up again and get moving.
The girls want to do some sewing today too. Unbeknownst to me, Z had been making flowers out of tissues and keeping them on her bed. I cleaned up their room the other day, and one of the things that got cleaned up was all the tissues- flower or not. So rightly, she was quite upset. After some persuading, she decided to make felt flowers instead, and made this one, but now wants to make more. And of course, Tiny wants to make them too.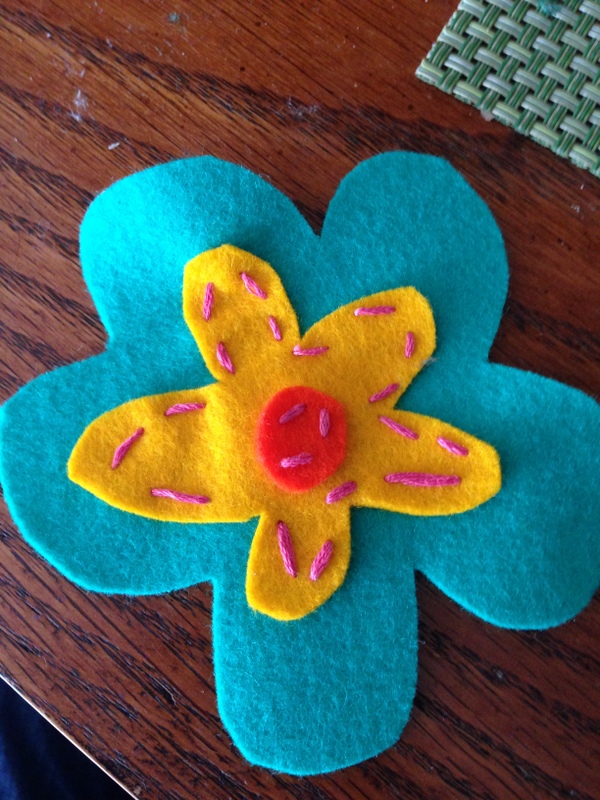 What else?
It's now hours later, since I started talking to my mom on the phone, then we left, and I never hit post. It's 3:44 and raining outside. We just got home from the bookstore/lunch/fabric store in Shinjuku and the toy store in Harajuku. It was a fun day out, but I'm glad we're home. I'm tired. We got caught in some sprinkles on the way home, nothing big. Now the girls are playing games on their DSes (what's the plural of DS?). We'll have a calm rest of the afternoon and have some dinner and slowly move toward bed. I love my bed.
What's going on with you at this moment?