Japan! Hakone day 2: AKA Day of Epic Adventure
Thursday morning we woke up early to set off on our day of adventure. After we had some breakfast we did a little exploring of the hotel grounds, and Zoe discovered that her weeks long wish had finally come true- it was snowing! Just little flurries, but still enough to get plenty excited about.
There is TONS to do in Hakone. We seriously could have been there for a week and not have done everything. There are cute little maps in each little town showing you things to do: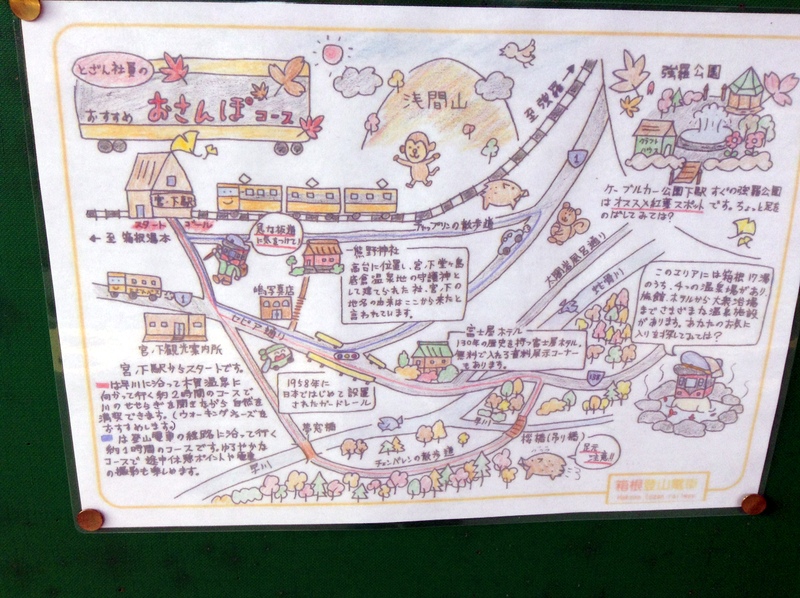 We took the switchback train (transportation method #1) up to Gora, where we got on a cable car that went further up the mountain. (transportation method #2)
I should note at this point, that if you're ever going to Hakone, you must (MUST!) get the Hakone Free Pass. You pay for a two or three day pass, and it gives you unlimited access to almost all modes of transportation on the mountain, and discounts into museums and things. It saves you money and time – you don't have to wait around to buy tickets, you just flash your pass and jump on the train.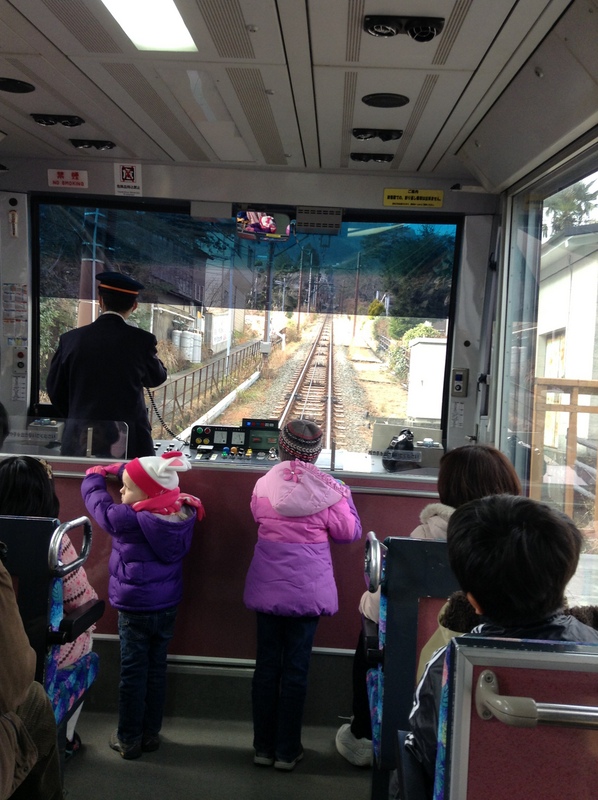 We took the cable car to Sounzan, where we transferred to the ropeway (transportation method #3), which took us further up the mountain. As you can see, (this is mainly for my sister, who freaks out about any such traveling in small boxes in the sky), the gondolas are completely enclosed and there is no possible way of falling out.
Snow on the ground.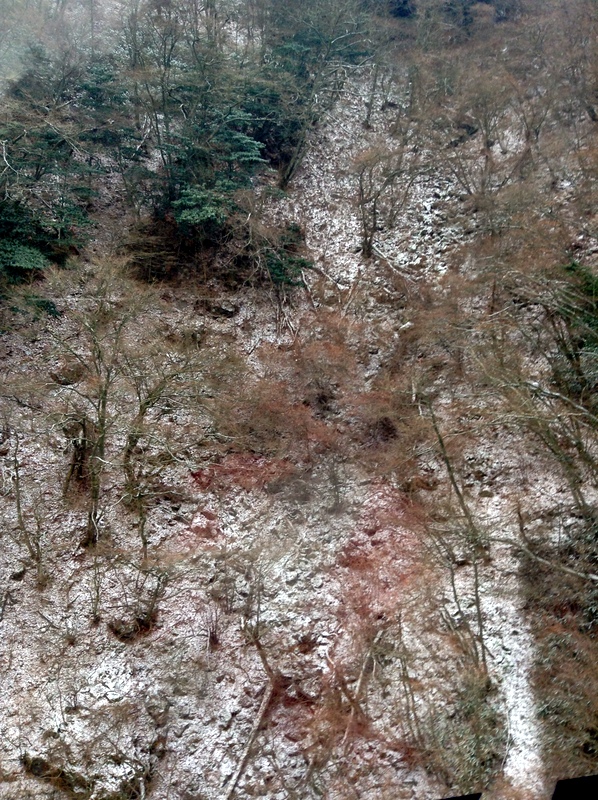 View down the mountain.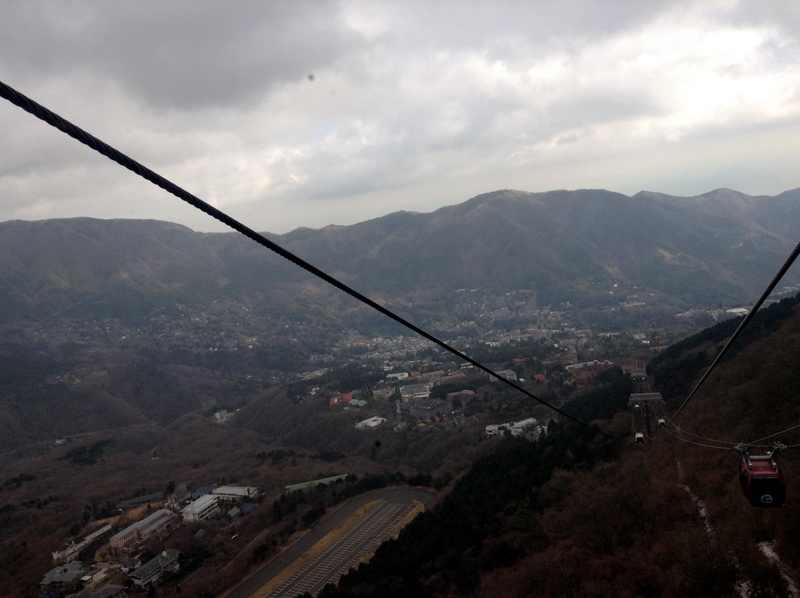 We travelled up to Owakudani, a valley formed by a volcanic eruption three thousand years ago. The ground is constantly bubbling and steaming from the magma under the ground. This is the crater we went over (you can't go down into this part- I don't know that you'd want to- the sulfur was really strong).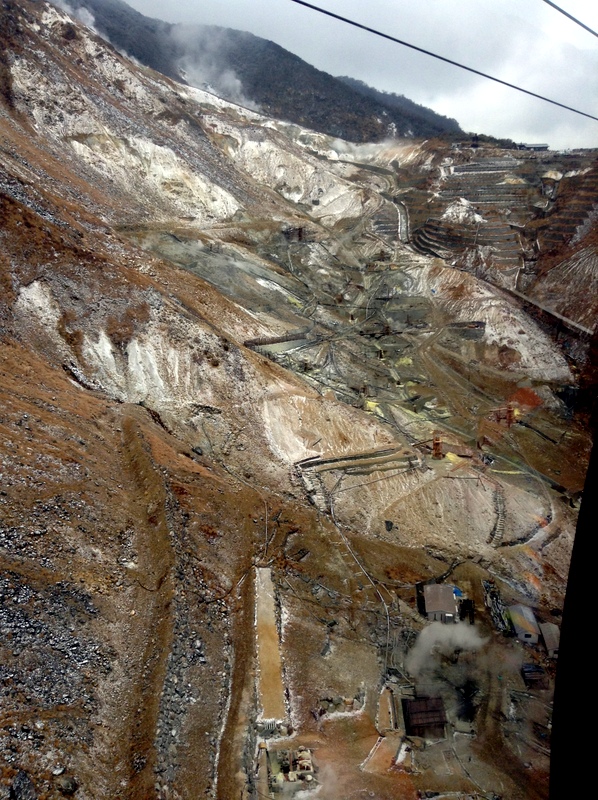 We got off the ropeway just past the crater. You can walk up through the valley to bubbling pools where they boil eggs until the outside is black. Then they sell them to people because they're supposed to add seven years to your life. Â The area was absolutely gorgeous in it's starkness- the white snow and steam contrasting with the browns and blacks of the rocks and hills. It was extremely cold, and extremely stinky, but gorgeous none the less.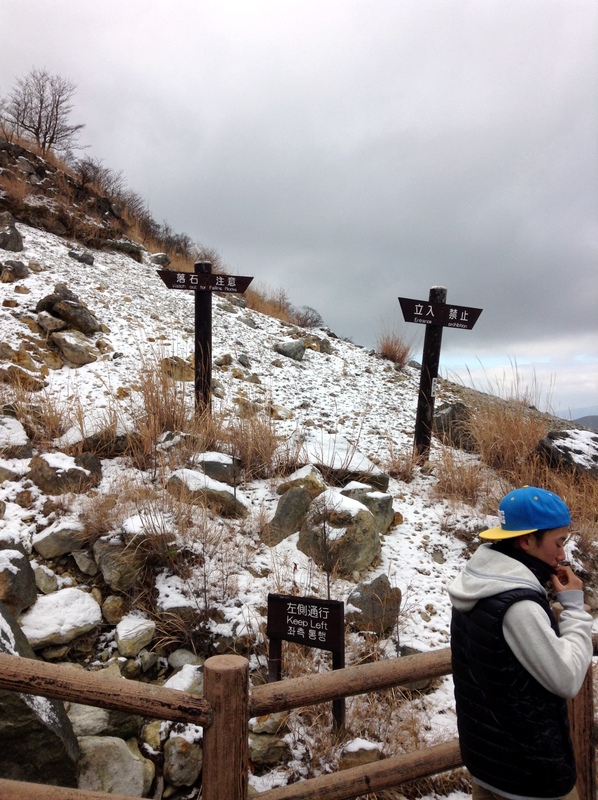 Z wrote her name in the snow.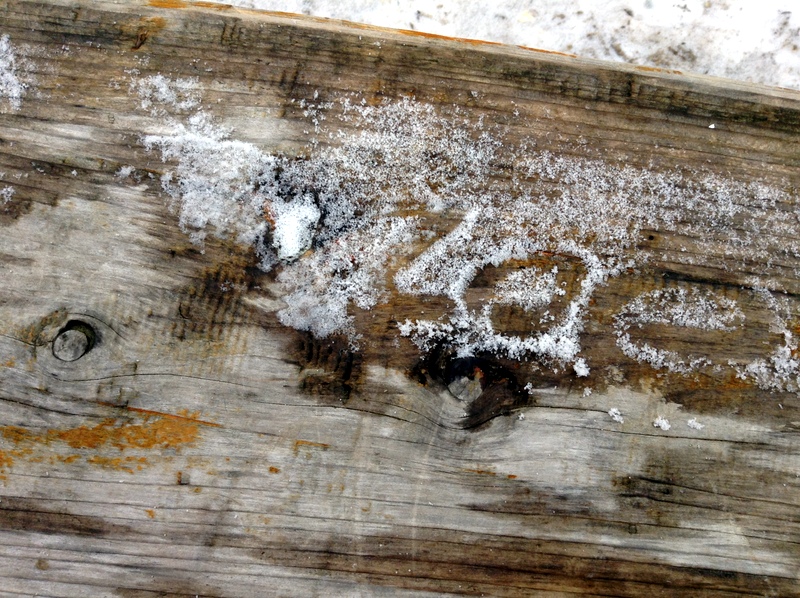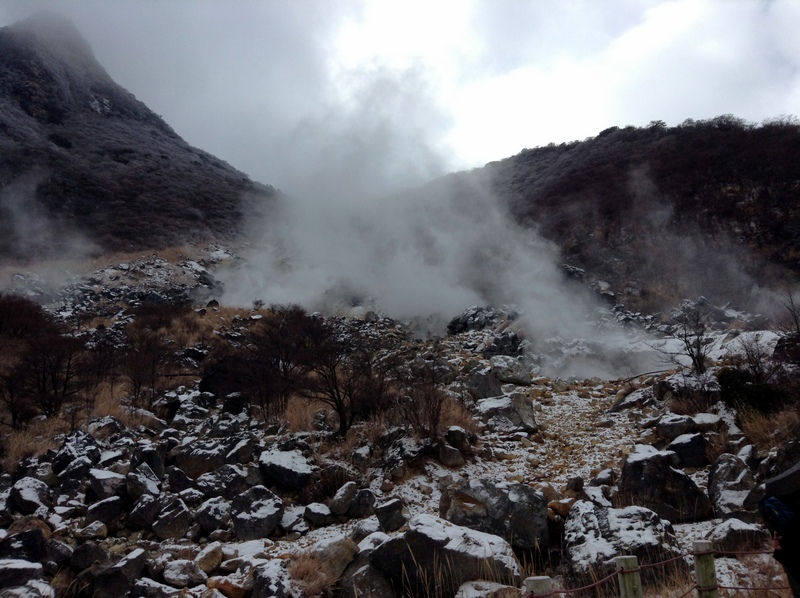 A dog dressed for the weather.
A black egg. Bruce and I both extended our lives by 14 years by eating two, (you can eat 2 1/2 but eating 3 is strongly discouraged), Z ate one, and Tiny extended her life by not eating any, because she's allergic to them.
"Whatever you do, DO NOT eat the free pistachio ice cream! It has turned!"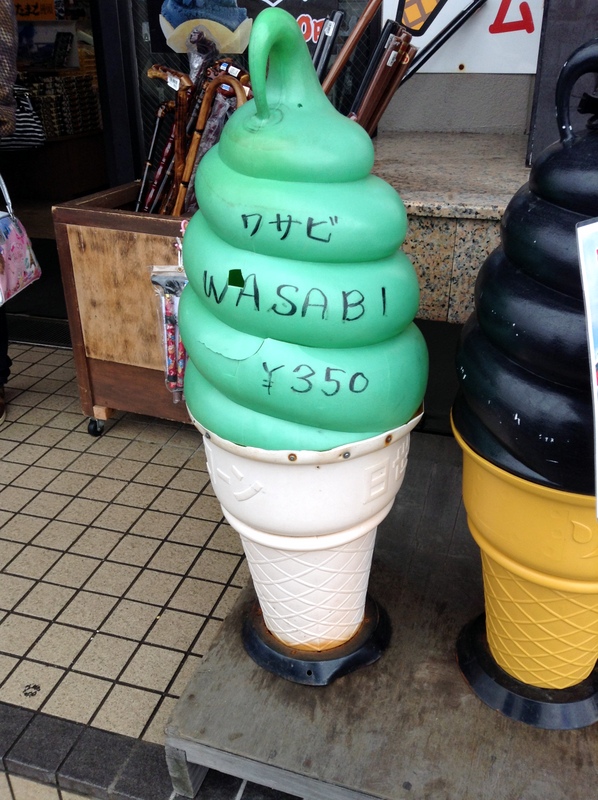 We got back on the ropeway to go up over the top of the mountain and down the other side to Togendai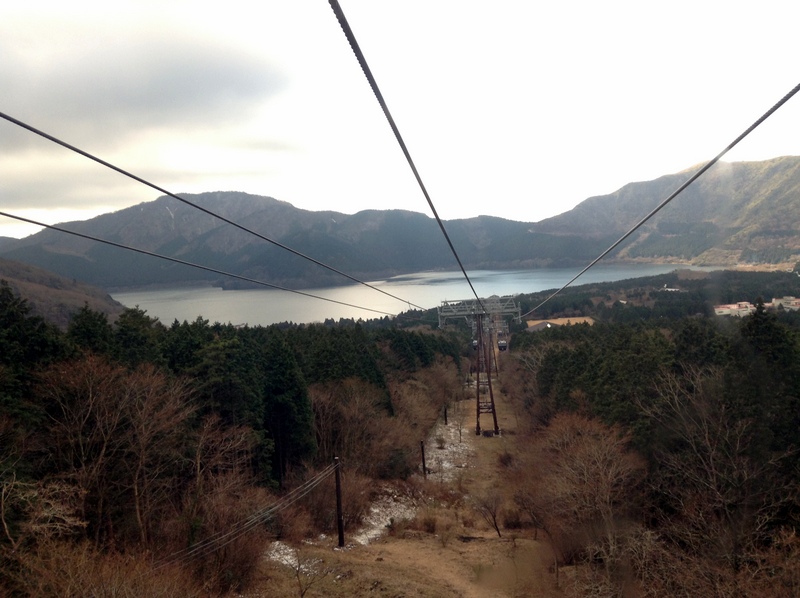 That was where we picked up our pirate ship. (transportation method #4)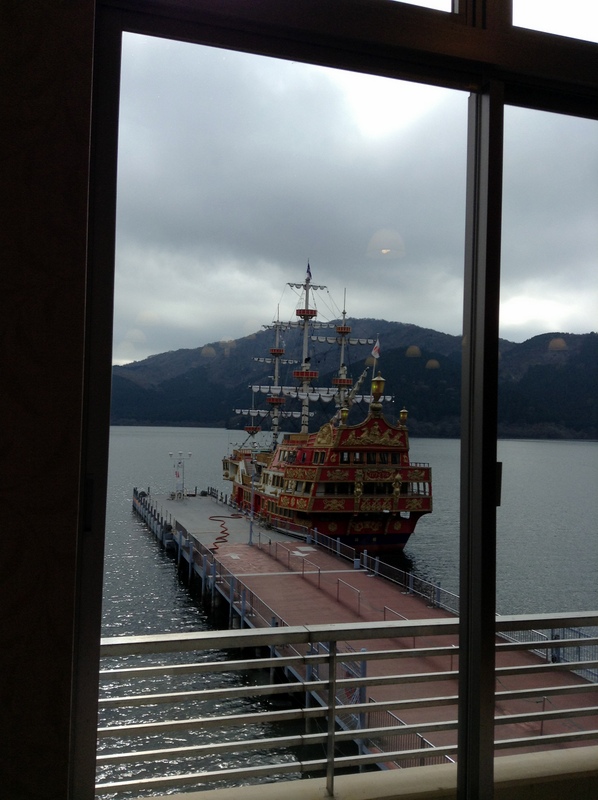 These tour ships go over Lake Ashi, and you can either get off on the other side to explore and then catch another one back, or do a roundtrip cruise.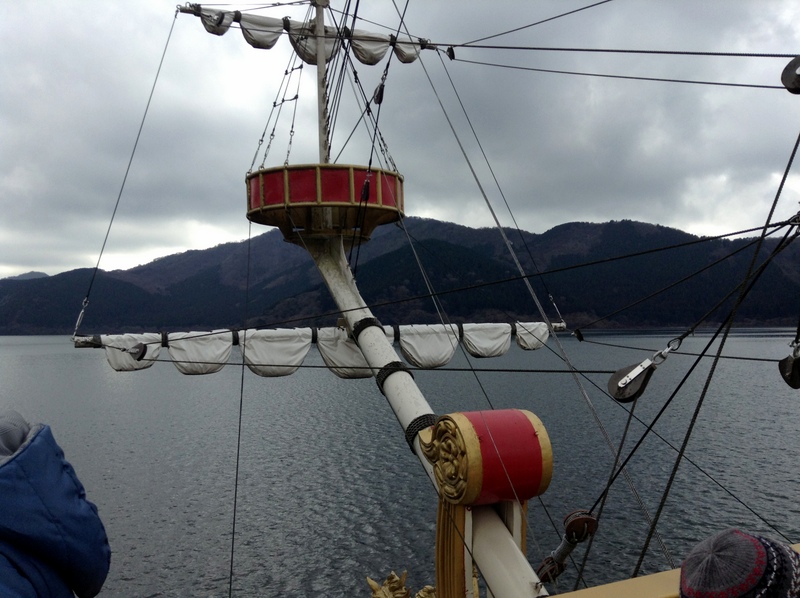 There's something I love in this picture. Can you guess?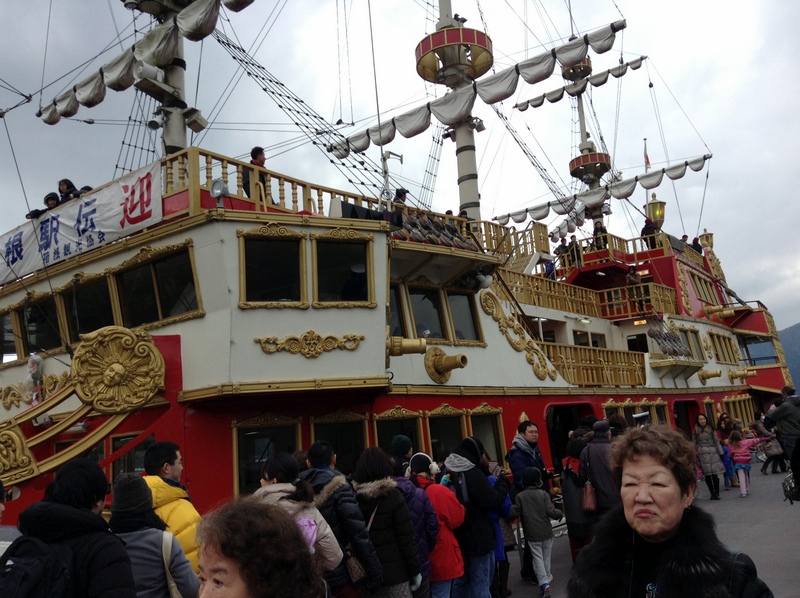 This picture amused me.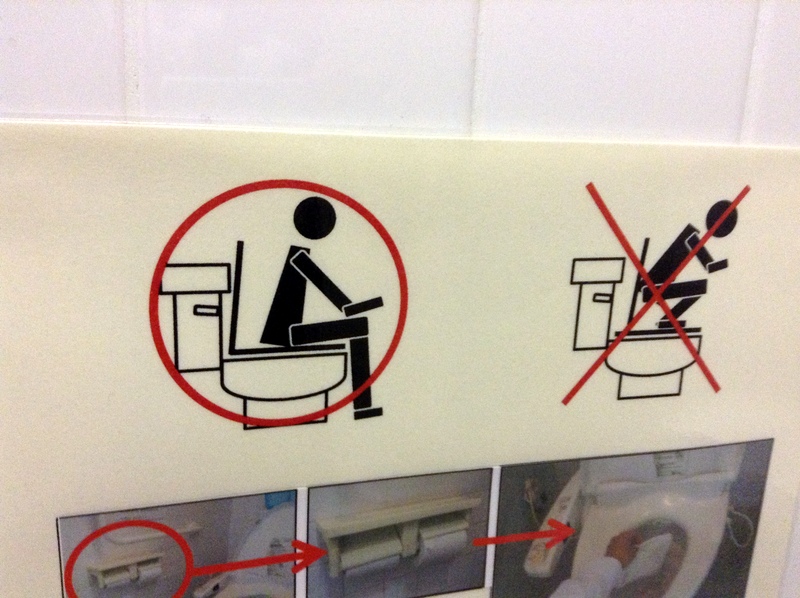 We got off at Moto-Hakone where we went to Hakone Gongen, a gorgeous little shrine up in the trees.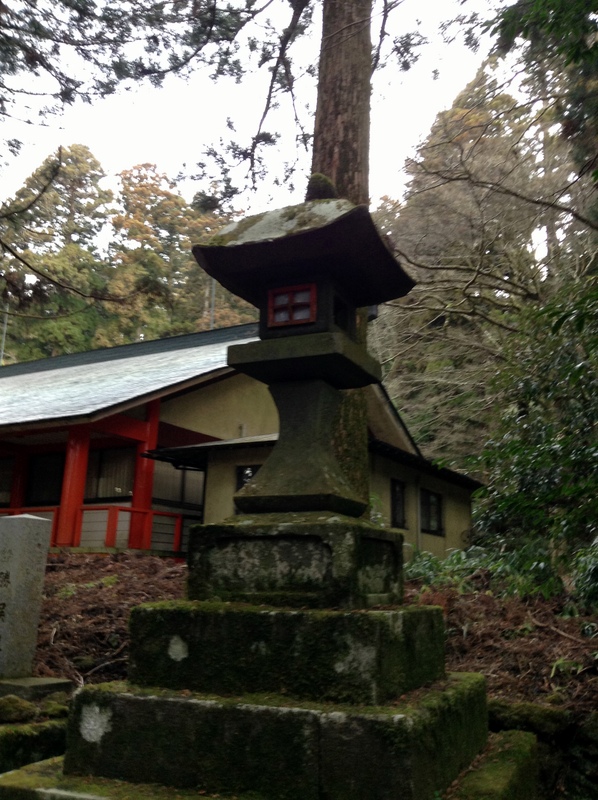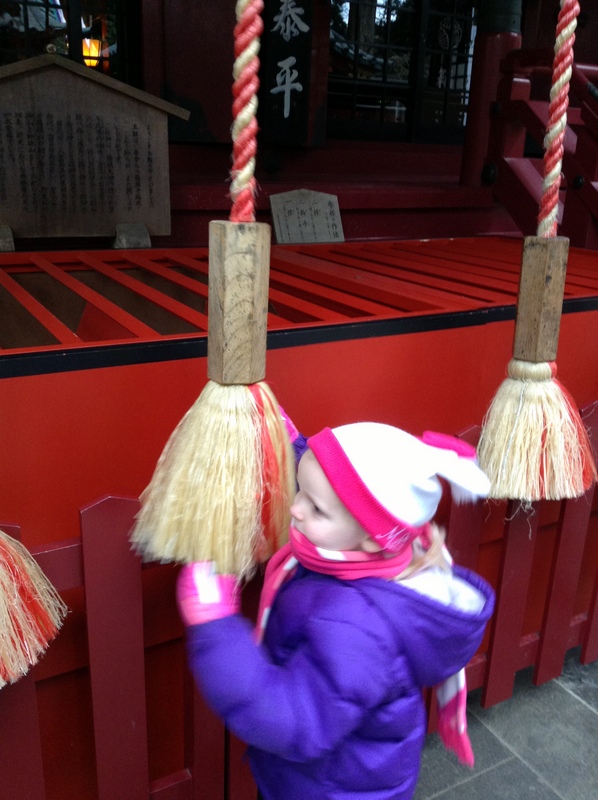 I love this little guy. Â Seriously, I'd take him home with me if I could.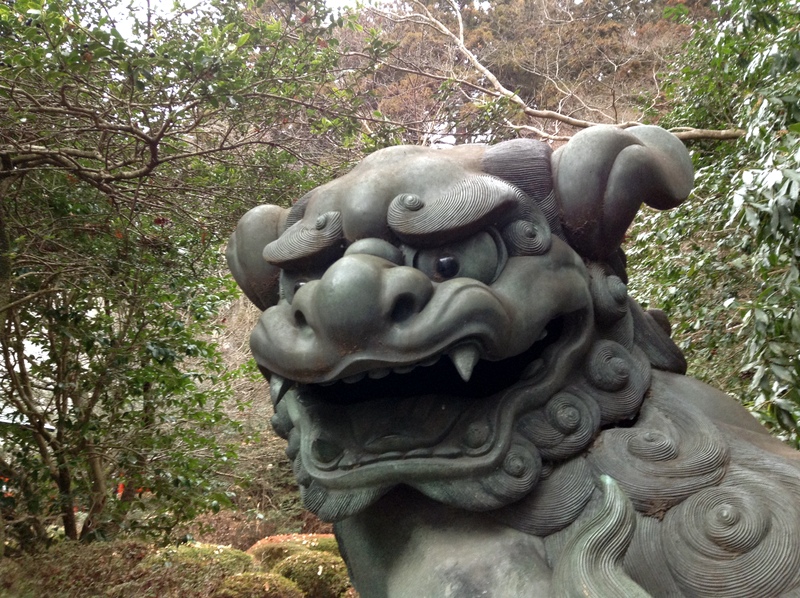 Torii gate on the water.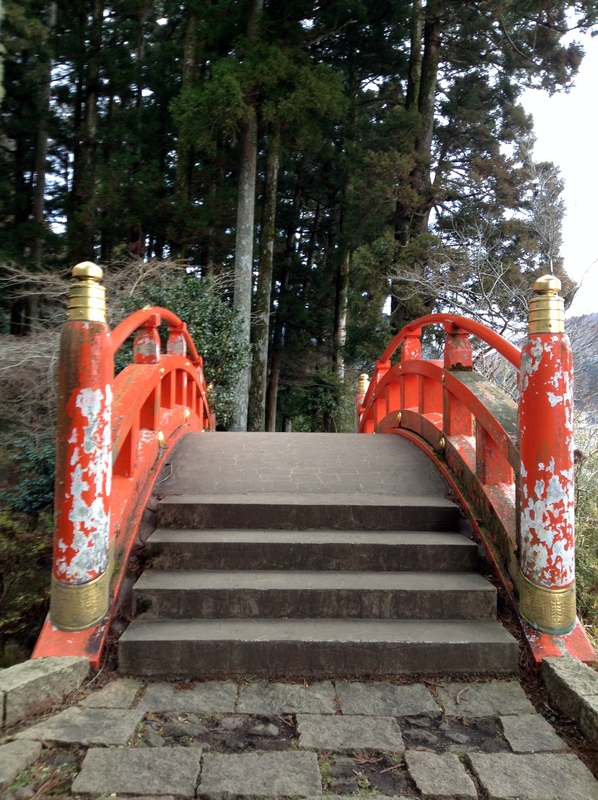 There used to be a castle right where that light is beaming down.
Then we got back on the boat to go back to the other side of the lake.
And back across the ropeway, where the clouds parted and we got the most amazing view of Mt. Fuji. I took over 60 pictures, and none of them properly captured it's enormity and majesty.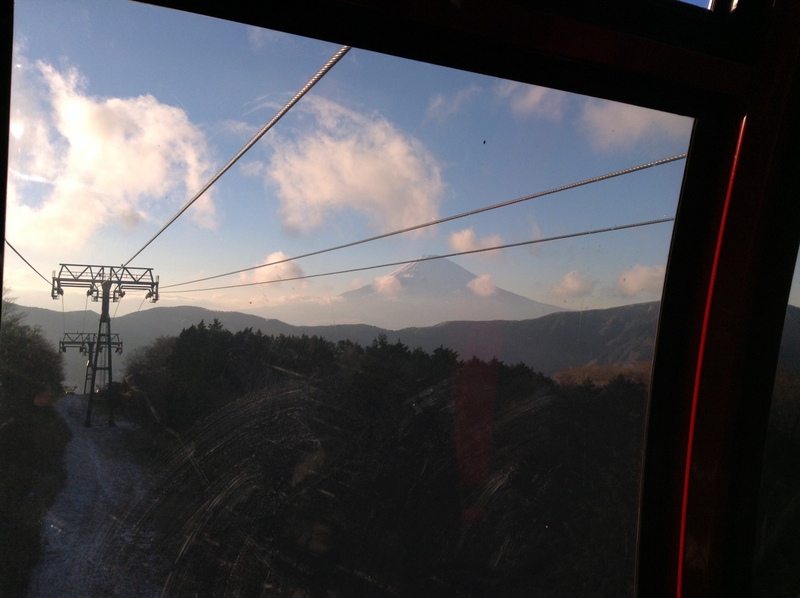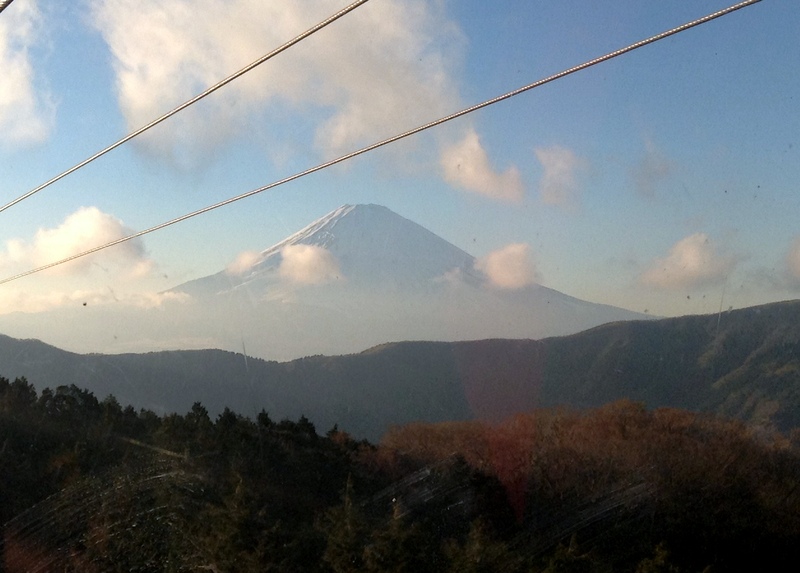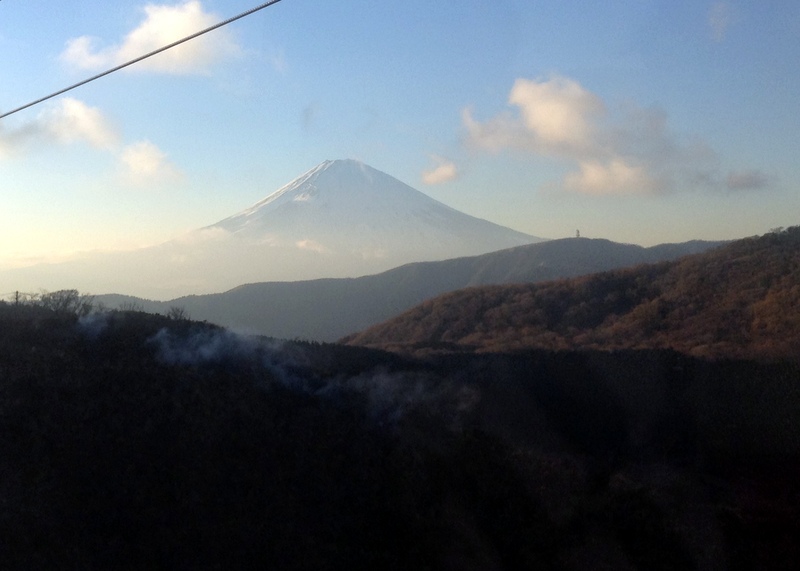 Then we took the cable car and then the switchback train back down the mountain. We went swimming in the hot spring heated hotel pool, and went to bed, quite exhausted.