Japan! Trip to Hakone day 1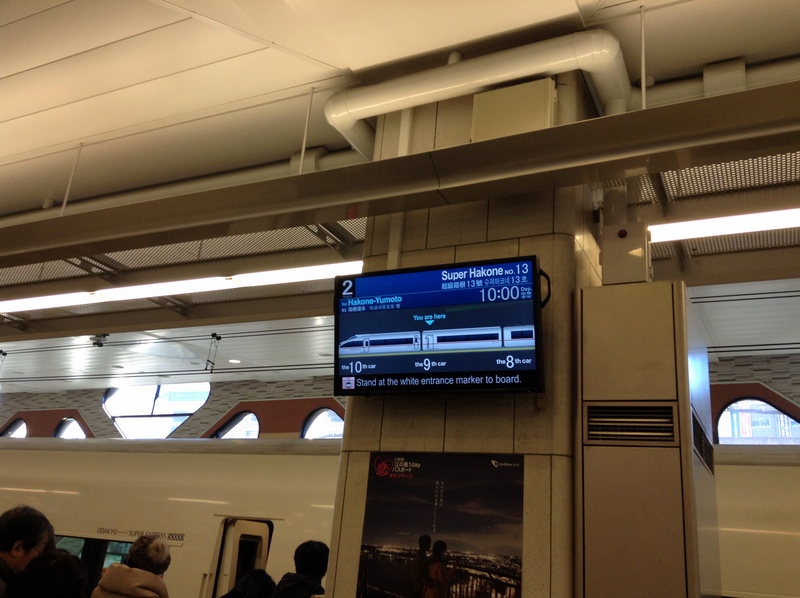 On Wednesday morning we boarded the Super Hakone Limited Express RomanceCar 13 to head out to Hakone National Park.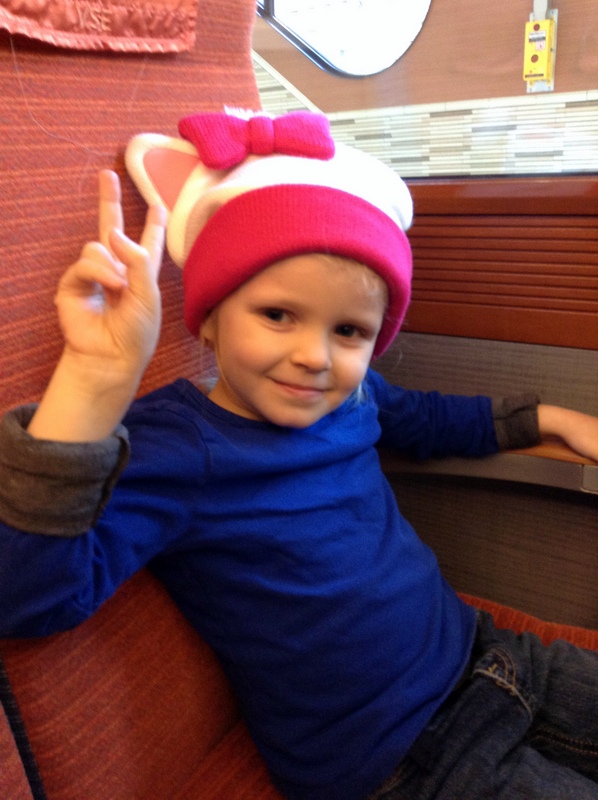 We saw Mt. Fuji out the window on the way. The trip took about 90 minutes.
When we got to the Hakone-Yamoto stop, we got off and transferred to the Hakone-Tonzan Railway line; a switchback train that goes up the mountain. And we saw this lovely sign. Always good advice.
We took that train to Miyanoshita, where we took a short walk to our hotel.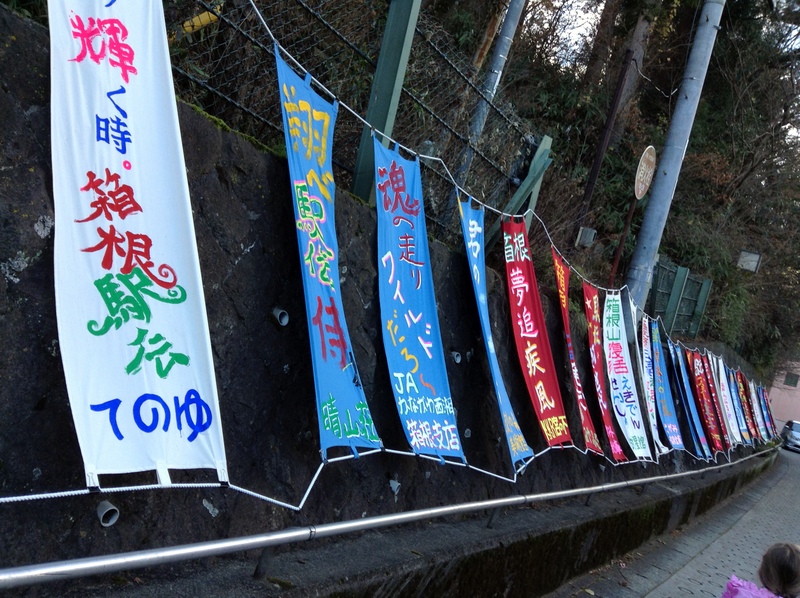 We stayed at the Fujiya Hotel, the oldest hotel in Japan. It opened in 1878, and is spectacularly beautiful. I LOVE old hotels, and this one had me over the moon. It's made up of a bunch of buildings- the Flower Palace, the Comfy Lodge, the Restful Cottage, the Forest Lodge, and the Annex Kikka-so Inn. We stayed in the Flower Palace.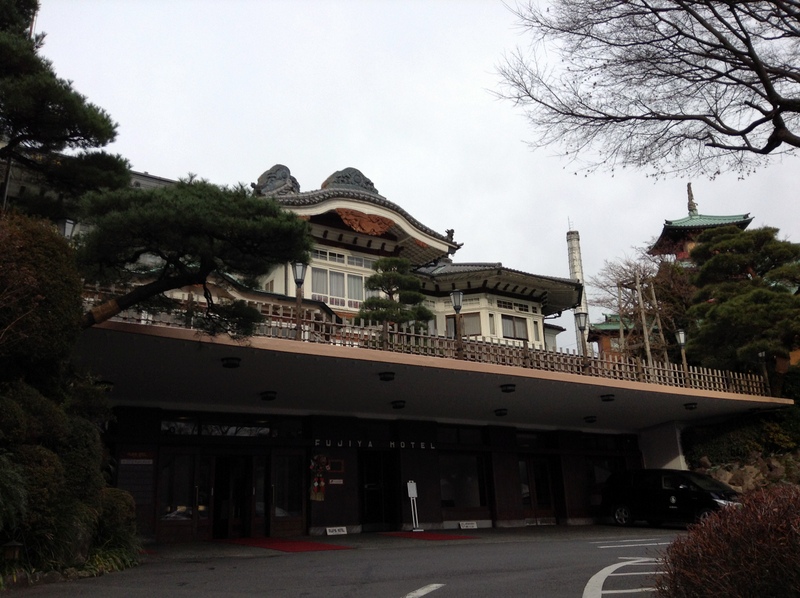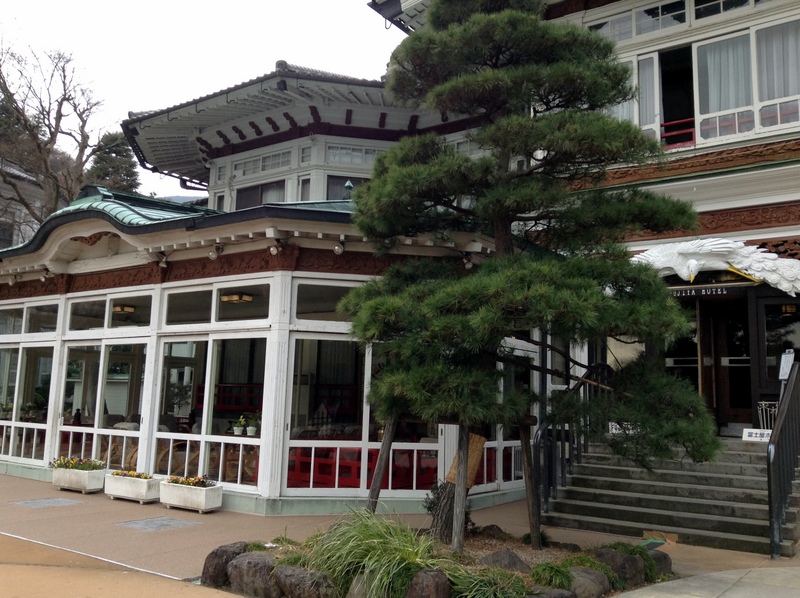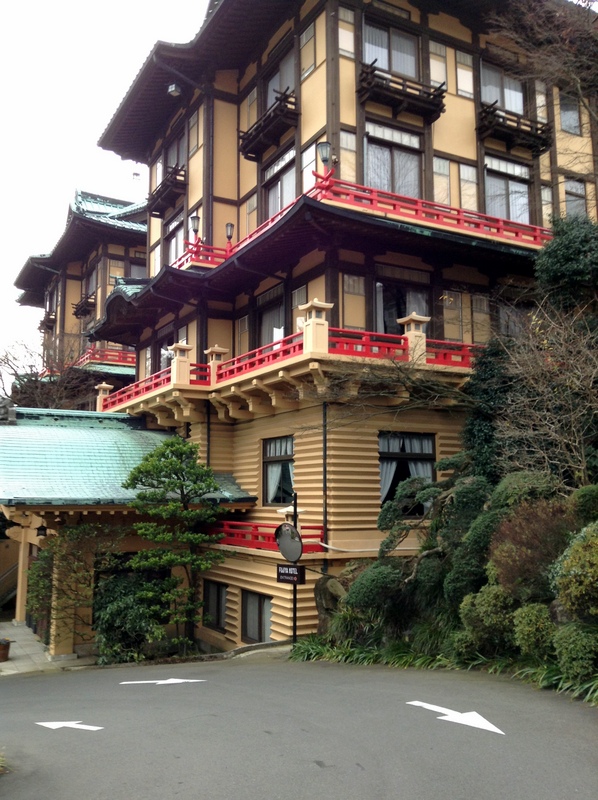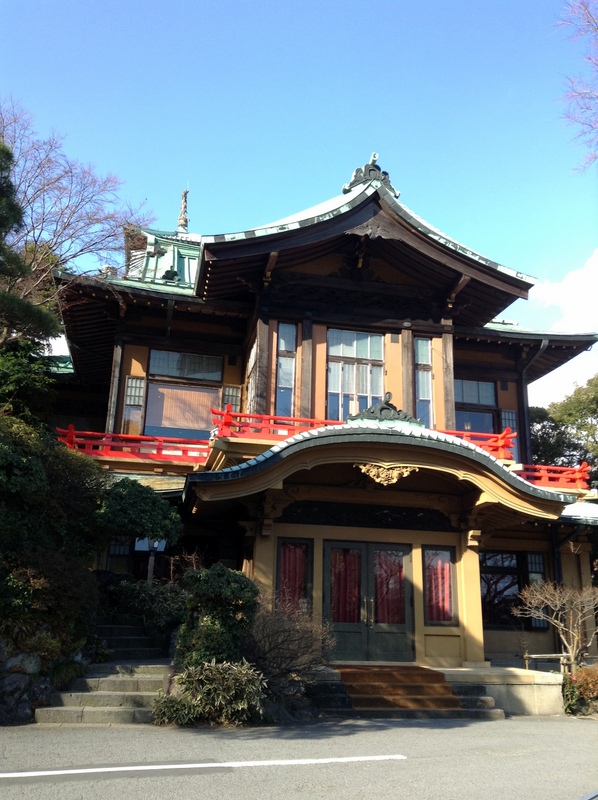 Each of the rooms in the Flower Palace is named after a different flower. (And the whole place smells of lavender.) We were in the Pear room.
This was our room key. They make them tough to lose.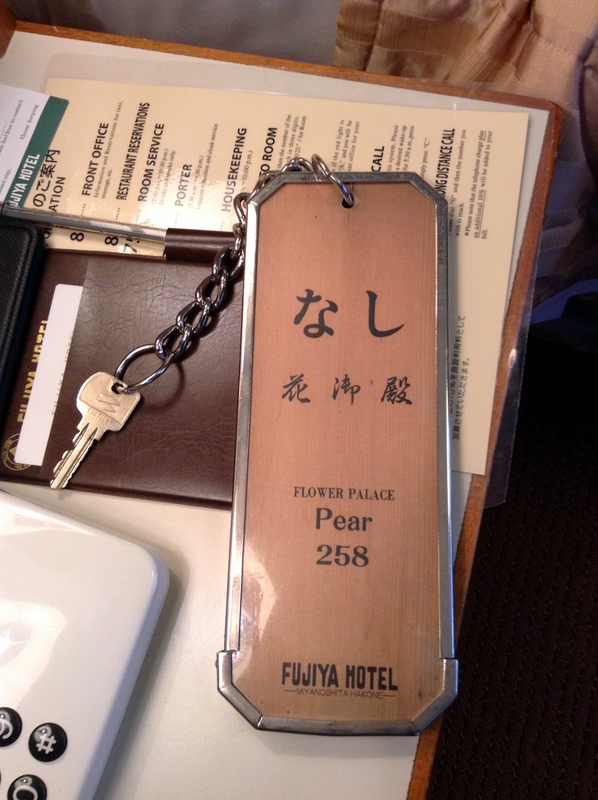 The view from one of our windows.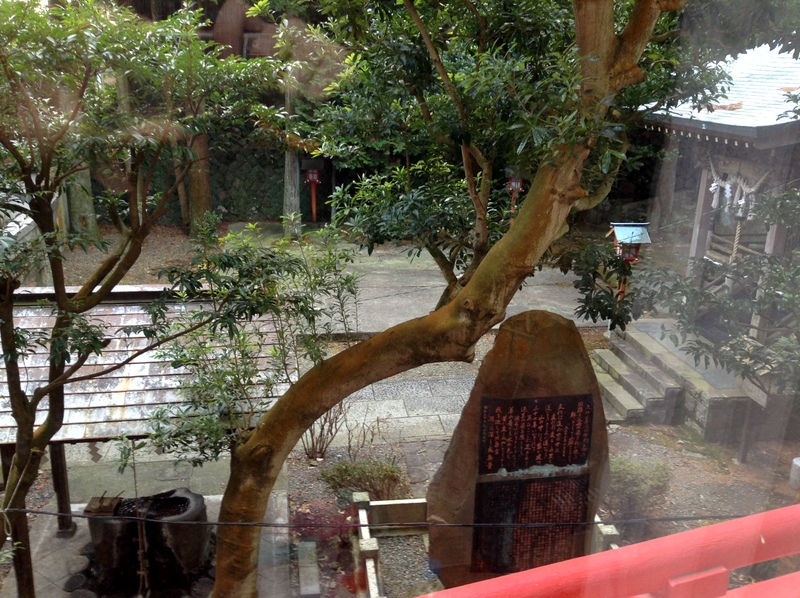 There are gardens and things on the grounds of the hotel: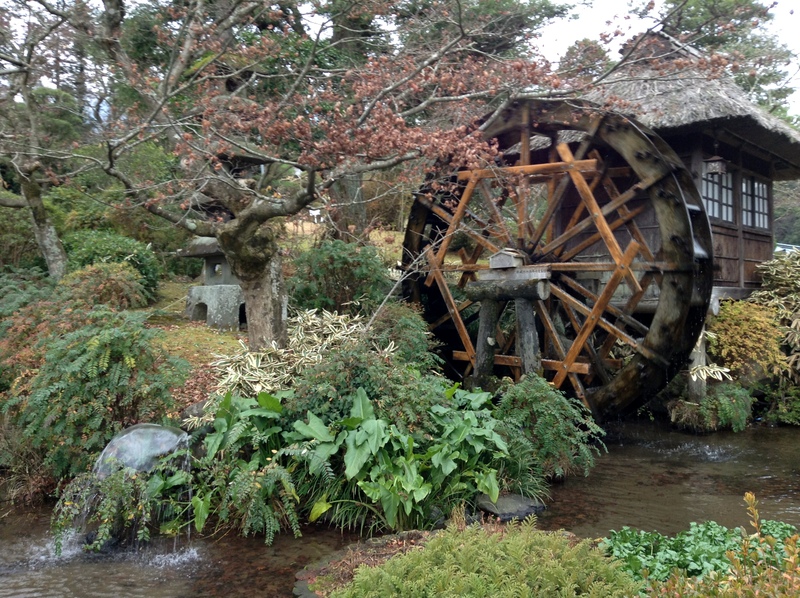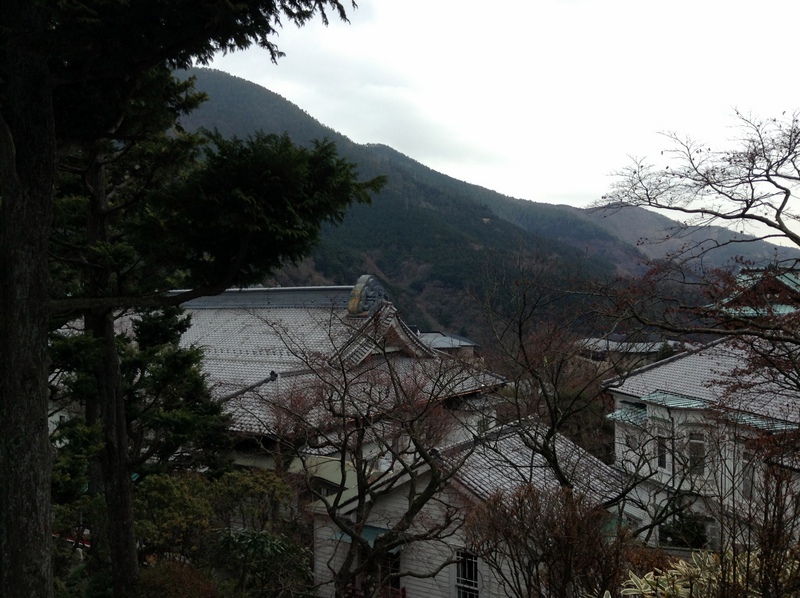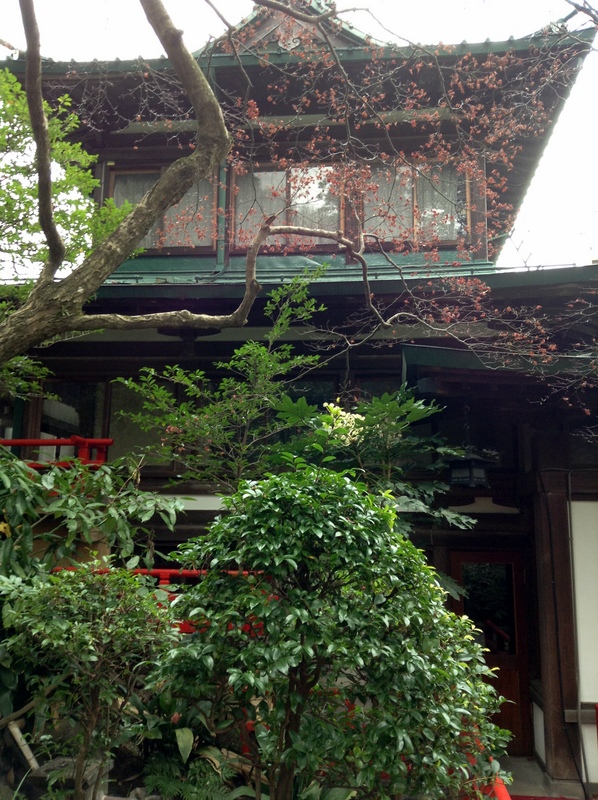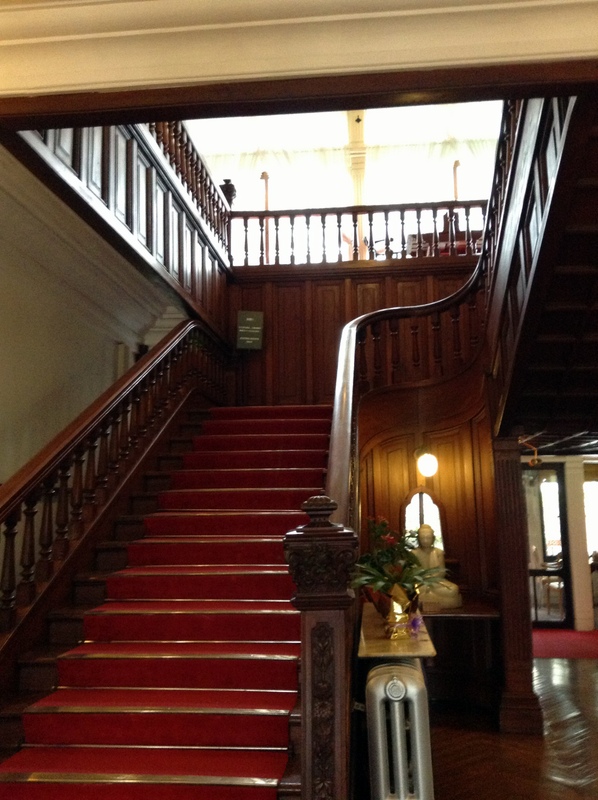 Tons of famous people have stayed at the hotel, including: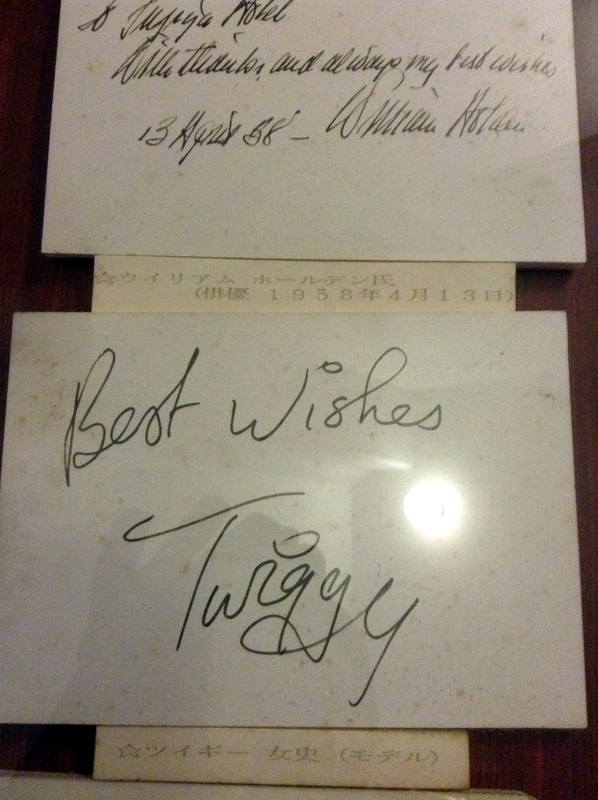 and
John Lennon ate apple pie at this very table, and so did we.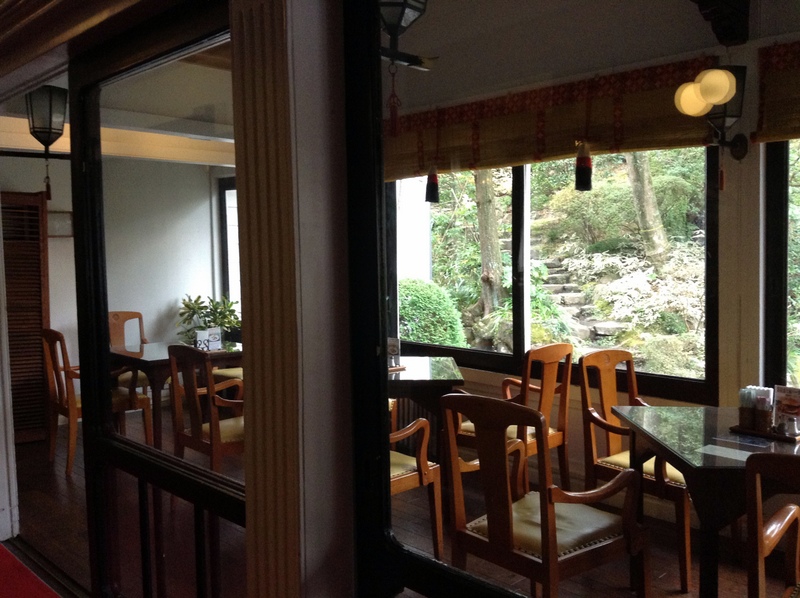 An old illustration of the hotel. Doesn't it just make your imagination go crazy?
Details of the rest of day 1 to come in the next post!