Christmas in Tokyo is interesting. The majority of the people here aren't Christian. and Christmas has taken on more of a Valentine's Day feel. Christmas Eve is a night to go out on a romantic date, and most of the restaurants around cater to that. Â Christmas Day itself isn't a work holiday but Christmas Eve was this year, because it coincided with the celebration of the Emperor's birthday.
We have a tradition of going to San Francisco on Christmas Eve, so we decided to go in search of something similar. We started out at the Tokyo Skytree, but it soon became apparent that we'd have to wait for hours, and we weren't up for that. So we left.
They did have a pretty Christmas tree though.
Remember that whole KFC Christmas thing we talked about a couple posts ago? Meet Colonel Sanders Santa.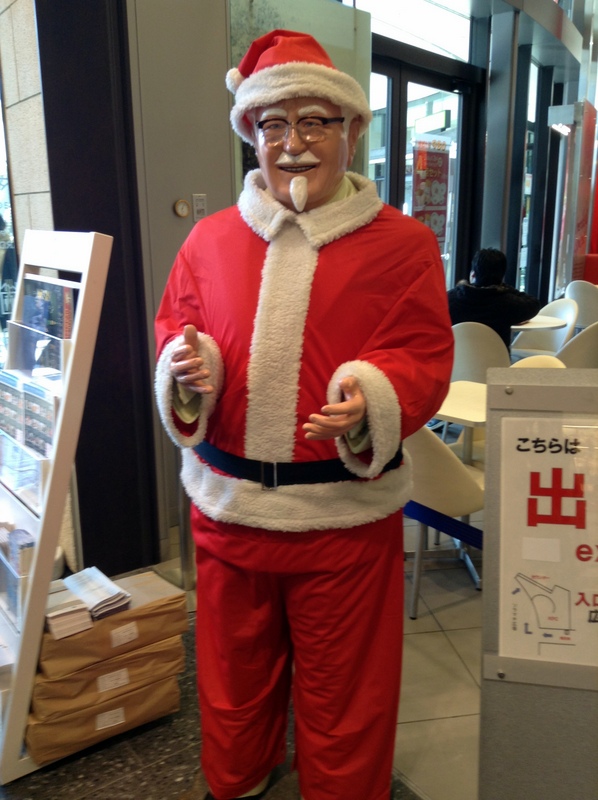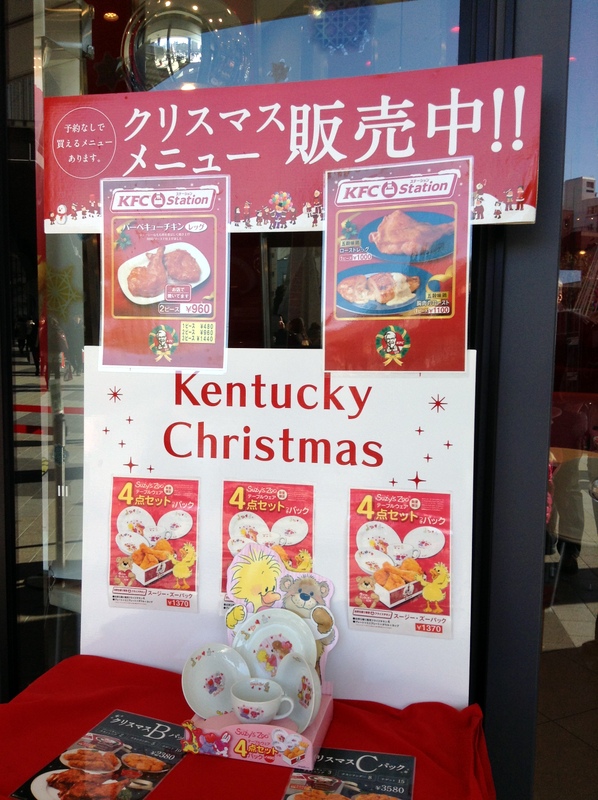 We had KFC for lunch. It was delicious. Then we went over to Asakusa. We wandered through the markets, which are decorated for a combination of Christmas and New Years.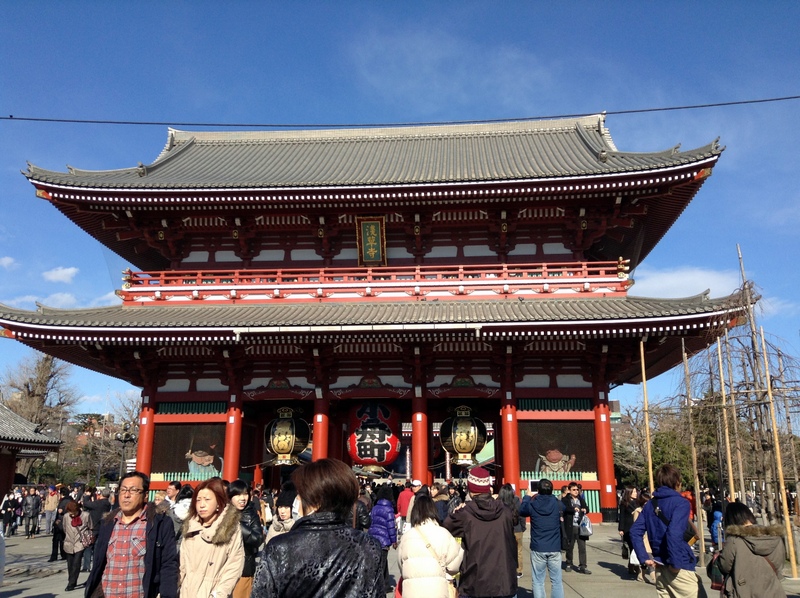 Tiny decided to embrace her inner Pink Kitty Ninja.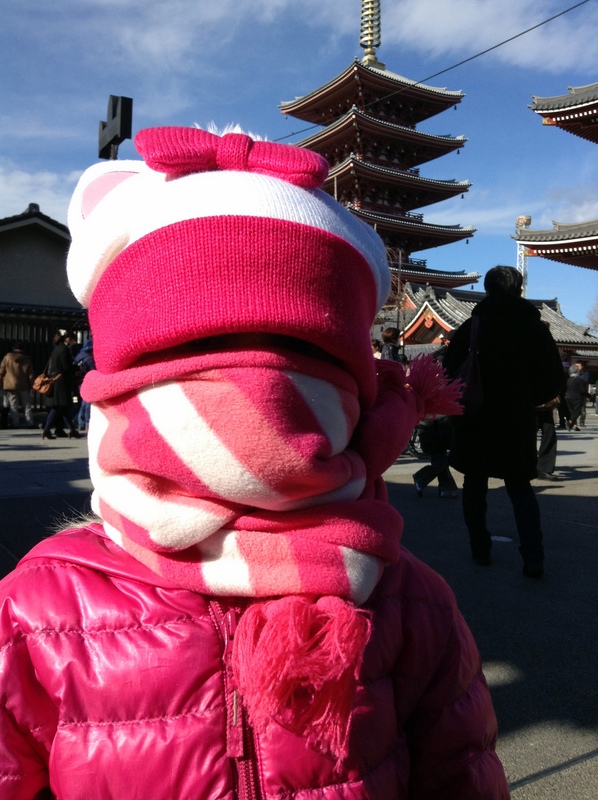 This is a cool looking restaurant.
The girls found a park with a hippopotamus. It's all they wanted for Christmas.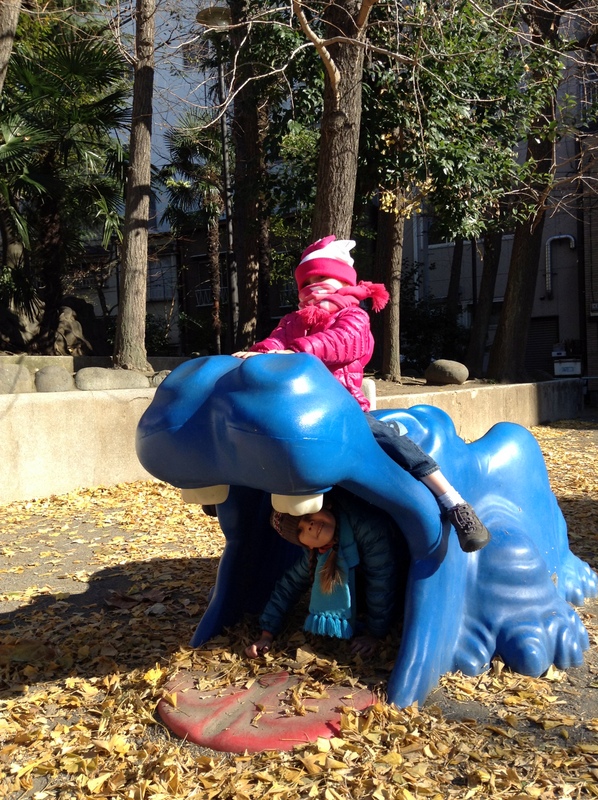 We saw the "gold poop" building. It's a beer company, and while I'm not sure what the gold swish is supposed to be, it's known throughout Tokyo as the poop building. This picture is for Terry.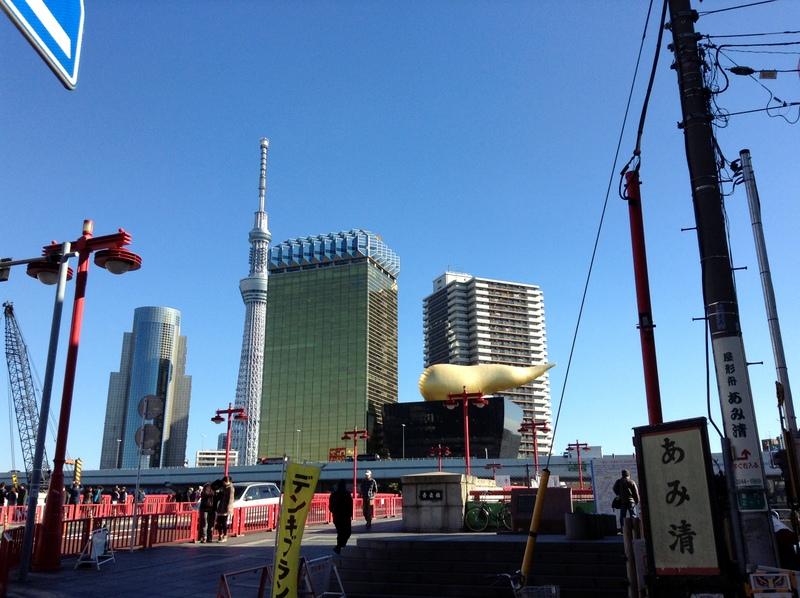 After we got back to Meguro, we went to a shrine down the street from our place.
That evening we went out to Shimbashi and met one of Bruce's co-workers and his wife. We heartily embraced the Japanese tradition of eating sweets on Christmas Eve. Tiny was thrilled when she realized that we were eating cake BEFORE dinner.
This was Zoe and my cake:
Bruce and Tiny shared this one:
Then we went out and watched a cool 3-D light show, and after that, heard a gospel singing "Christmas songs". Â The one song that we heard was a well-belted performance of Whitney Houston's I Wanna Dance With Somebody, so the actuality of the Christmas part of the songs was a bit suspect. But that's ok.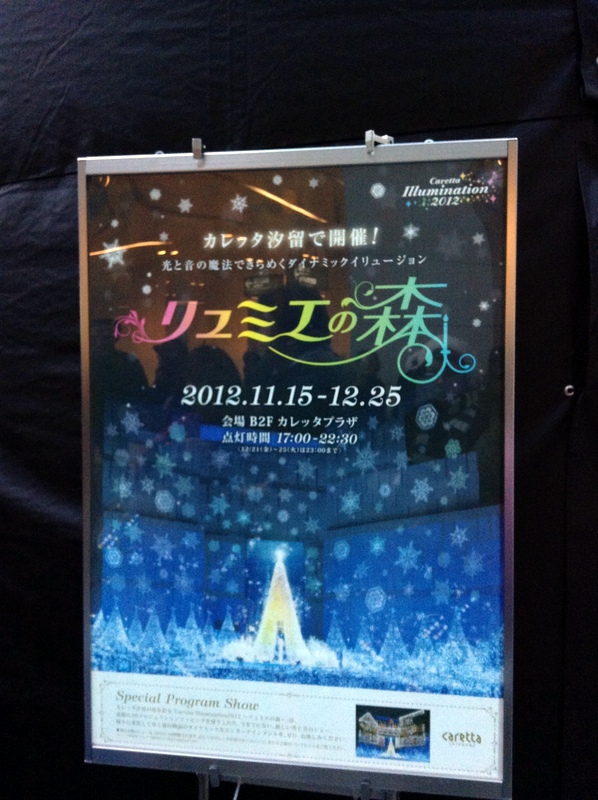 We also saw this beauty salon, which made me laugh. I don't know that I'd want to go to a salon inspired by Monet, but I guess it's better than the Salvador Dali Salon, or Picasso. 🙂
And to close out the post, our little family. We're blurry, but we're here. Merry Christmas!