Yesterday we went to Yoyogi Park in Harajuku. Here's what happened. :).
We wandered across a recently completed wedding ceremony.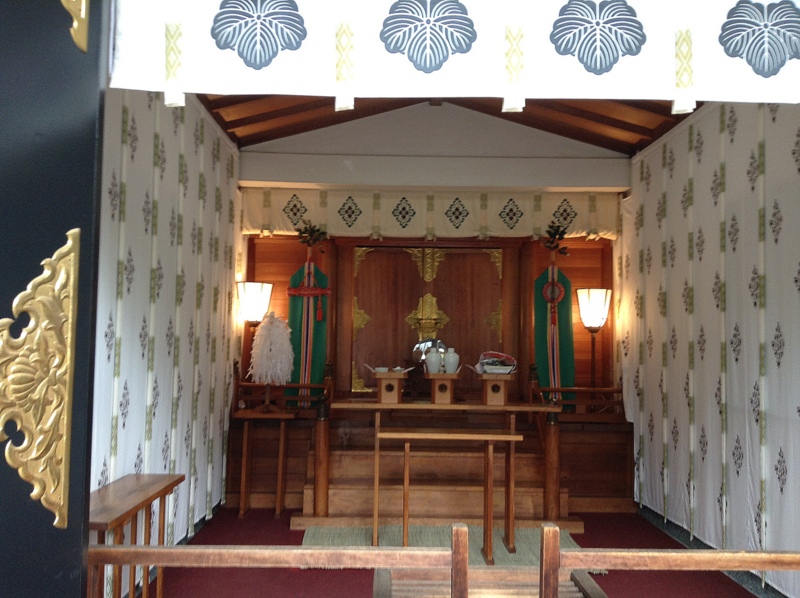 A fine, mustachioed guardian.
The girls at the police station. (We did not have business in the police station, just posed for a picture.)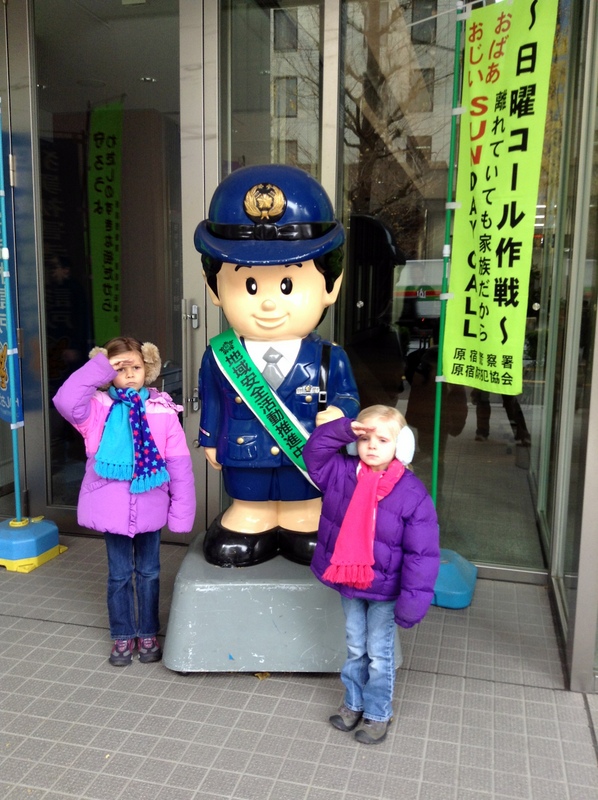 We ate hot, fresh mini donuts in the park.
We ran across this guy blowing huge bubbles. He was super sweet to the girls, and people were gathered around to watch the bubbles.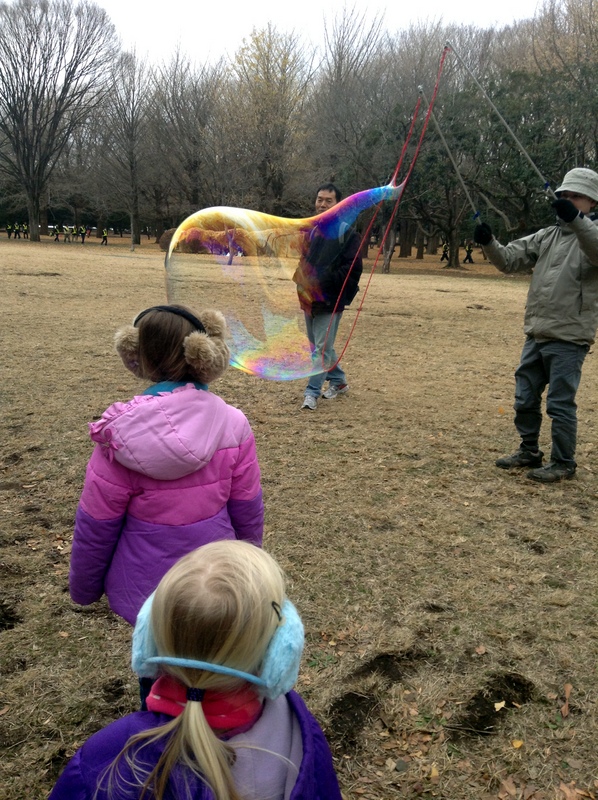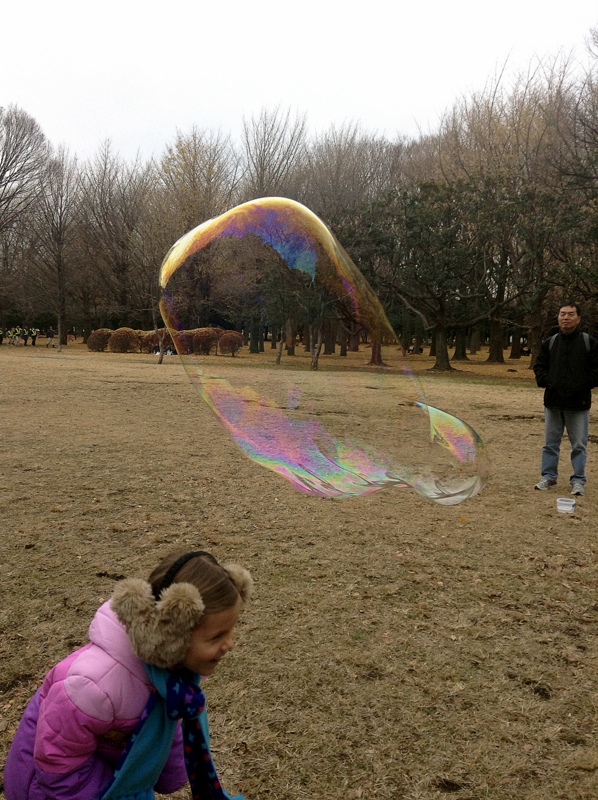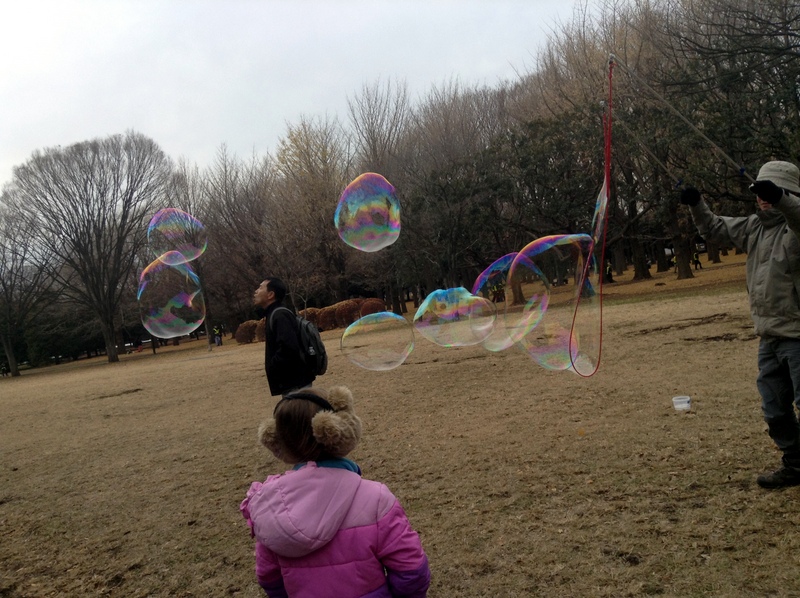 The girls played in the leaves. They are enraptured with leaf piles.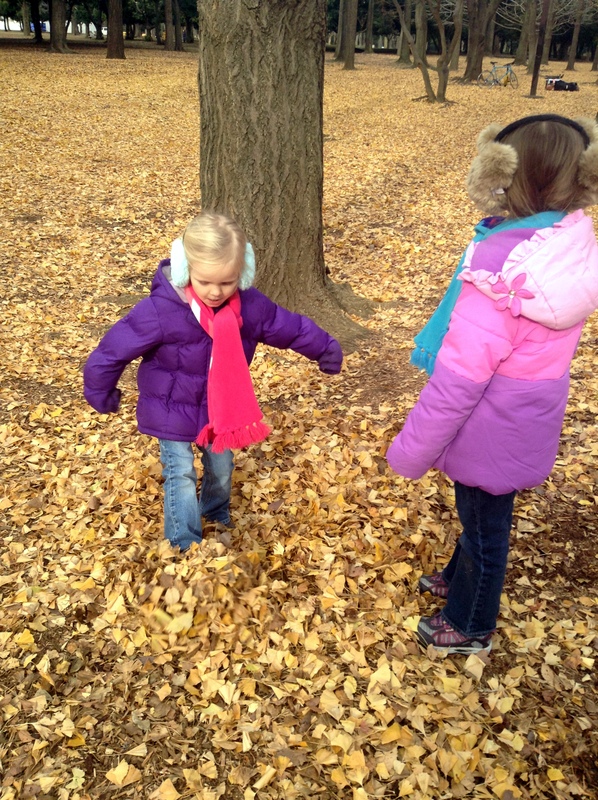 The girls cheered on the fountains. The park has three fountains that start out small and then get taller and taller over the course of a couple minutes, and then get shorter again. The girls stood and cheered to make them get taller and taller, because, of course, that's how it works. 🙂