Japan! Random awesome museums!
Jumping in our narrative to the present, today we went out to Ginza to get the girls some coats (Uniqlo coats are fabulous; super warm, waterproof, and totally squishable so they'll fit into my backpack when they're not needed). When we got off of the train I saw a sign that had Vermeer's Girl with the Pearl Earring, but there was other information on the sign that made it look like they were using the picture to advertise for a business, so I didn't think much more about it. While we were waiting for the store to open, we looked for something to do other than window shop, because it was raining.  I glanced down a side street, and saw the same picture on a sign, so we decided to check things out. Following signs with arrows, we went up to the 4th floor of a nondescript building, and after paying an entrance fee, turned the corner and saw this:
I almost cried. I haven't necessarily had a deep feeling for Vermeer or this particular painting, but in person it was completely moving. The girls were enthralled, and stayed enthralled as we continued around the room to see the other paintings. Downstairs a floor they had an exhibit that I assume was about Vermeer's techniques, though it also seemed to be about technically reproducing his work. It was all in Japanese though, so I really don't know.
After that adventure, we got our coats (and a fantastic pair of boots for me!) and then headed into Shibuya. By that time it was pouring, but we were trying to find a particular store, so we wandered with our umbrellas. (The apartment that we're staying in has a cleaning lady who comes once a week, and we're not allowed to be in the apartment while she's there- otherwise we would have gone home out of the rain.)
We decided to go into a store that we've been curious about for a while (called Parco), so we went in and explored a bit, and when I saw that there was a museum on the 3rd floor we headed that way. What we found was the Piece of Peace World Heritage Exhibit built with Lego bricks. As it sounds, it was a collection of Lego replicas of famous monuments from around the world. Check it out:
(For the record, the reason why there are tons more pictures of the Legos is because I knew it was ok to take pictures, whereas I wasn't sure with the Vermeers so I kept my picture taking to a minimum. Also, sorry for the blurriness of some of the pictures, I didn't have the camera because I figured we wouldn't need it- lesson learned- and so I was using my iPhone while carrying shopping bags, umbrellas, and corralling girls. So you get what you get and you don't throw a fit. Also, don't judge me. )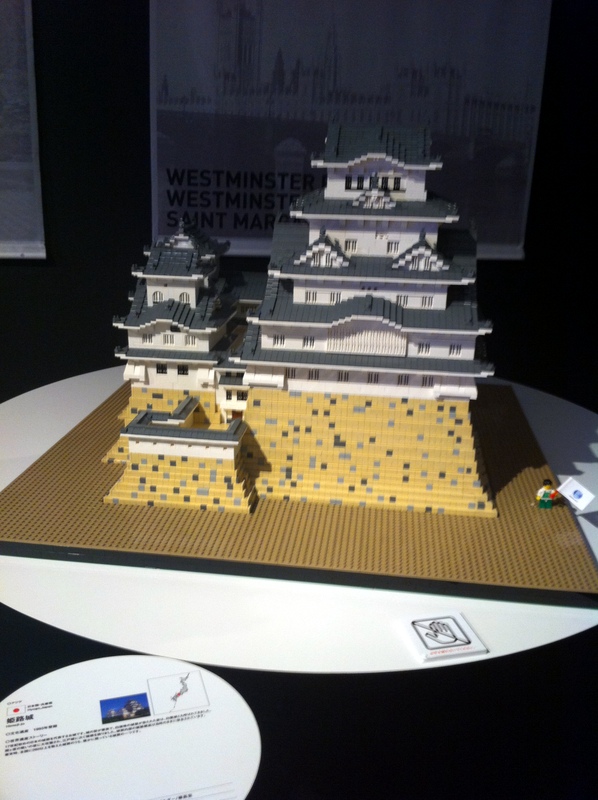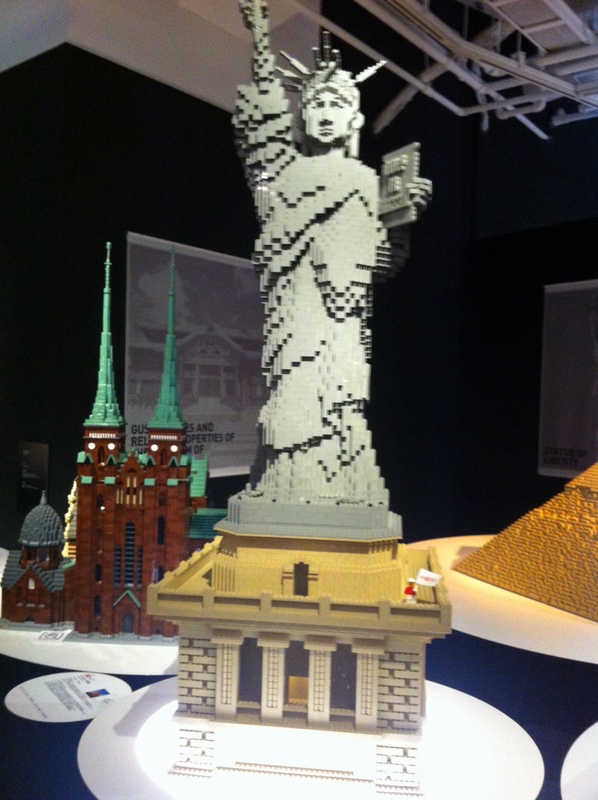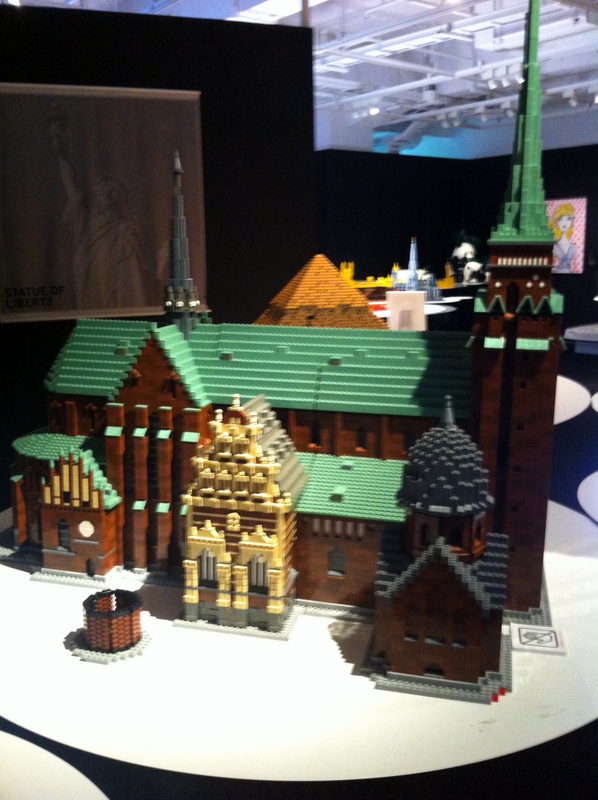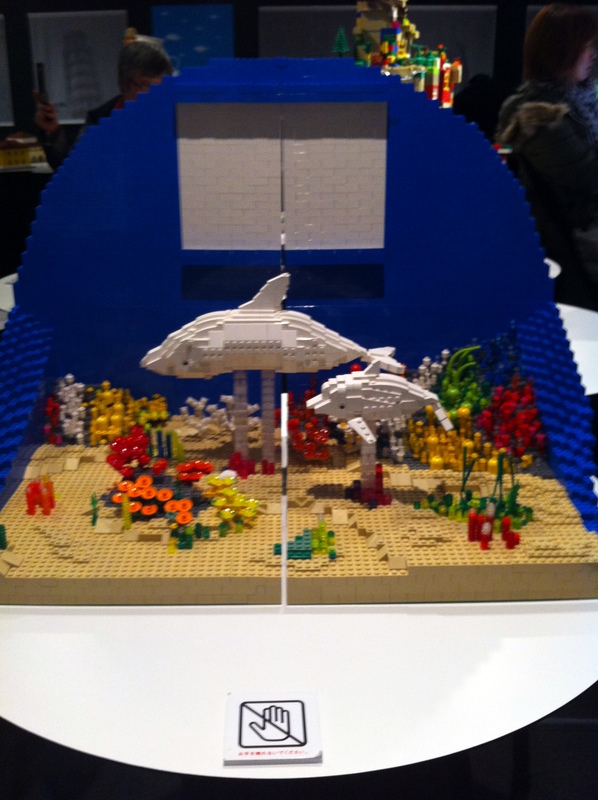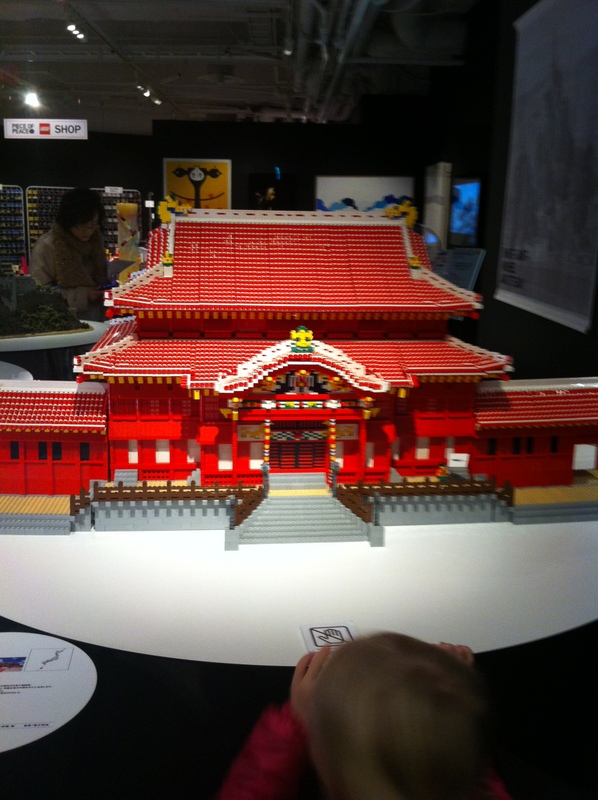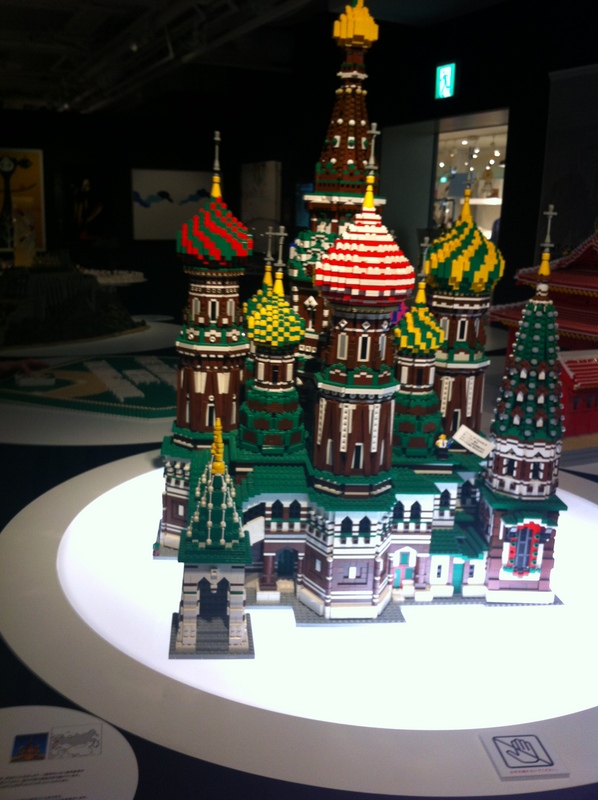 This one is my favorite, obviously. Thank you, helpful robots!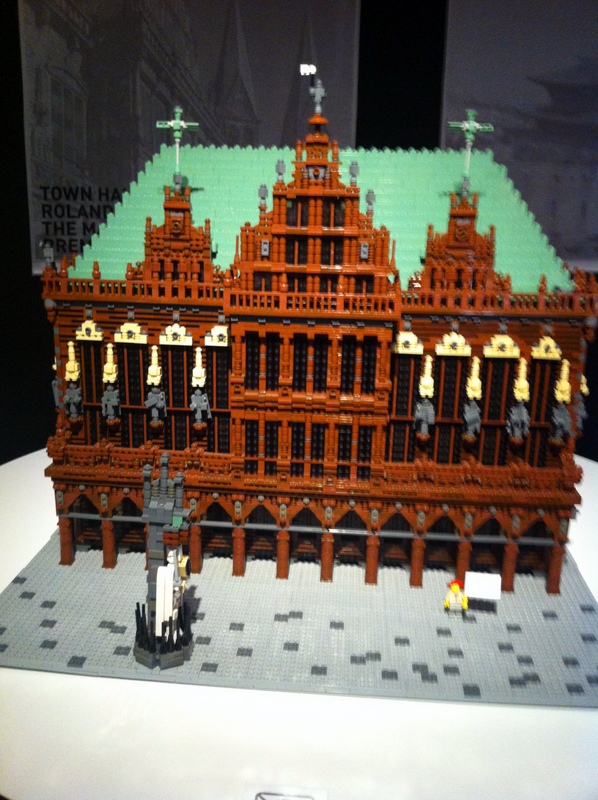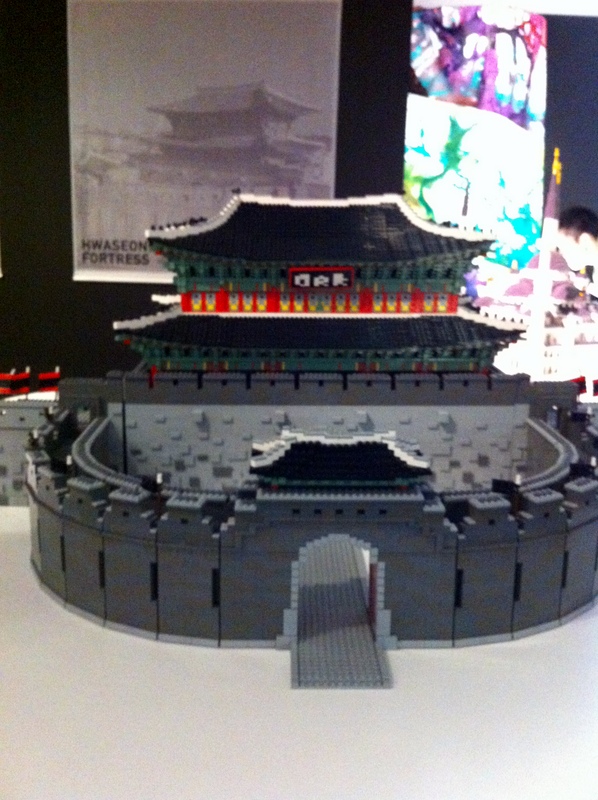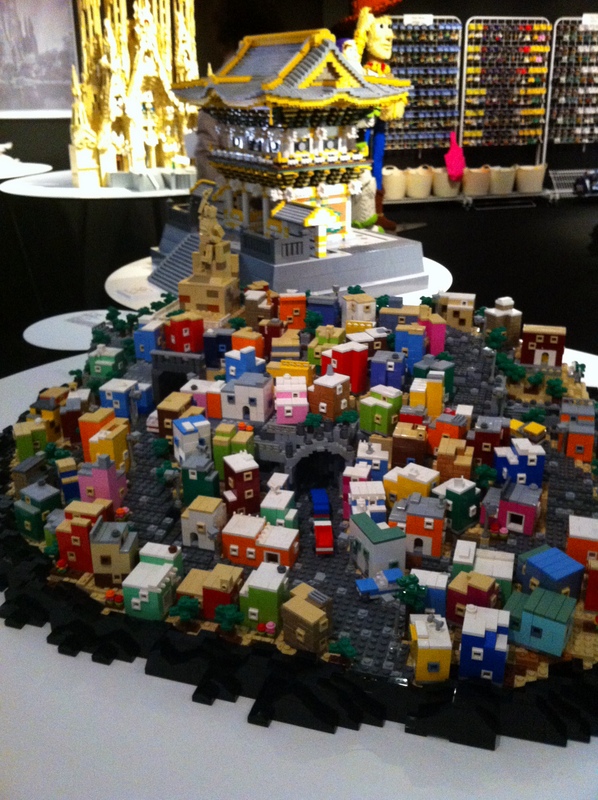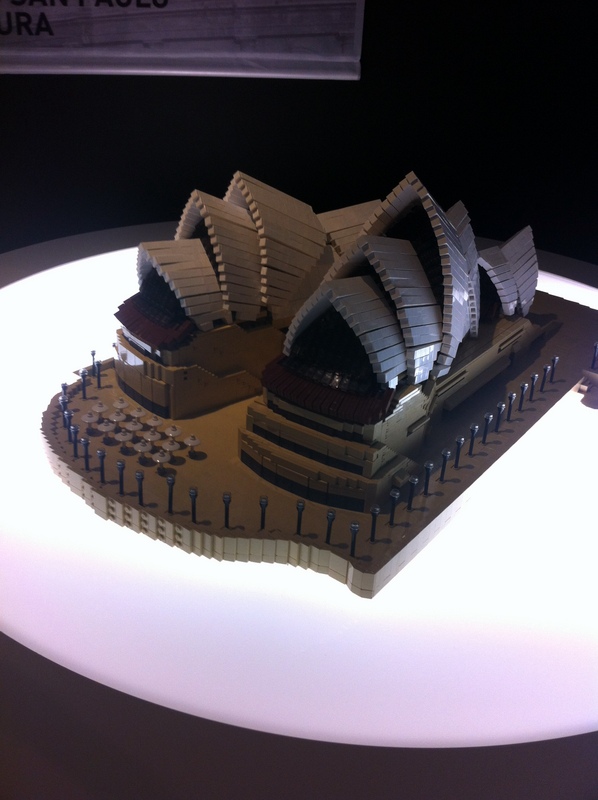 I love this one of Gaudi's church too.
The girls were a bit disappointed that they didn't get to play with Legos themselves, and Tiny wanted to buy all of the exhibits and bring them home. 🙂